Your store page is an extension of your brand. Making it your own is important to your reviewers, it shows you are putting effort in the details.
Your store page is a public-facing profile page that ranks very high in search, and showcases, for better or for worse, ratings from customers across the world.
Here are the different parts of it
2.1 Banner


Here your website is displayed with the total active reviews, total star rating, a featured review and a button for people who come to your Storefront to leave a review.
Screenshot of your website is on the left. The thumbnails are automatically generated, but ResellerRatings clients can switch out the store thumbnail for a logo. This thumbnail also shows up in search.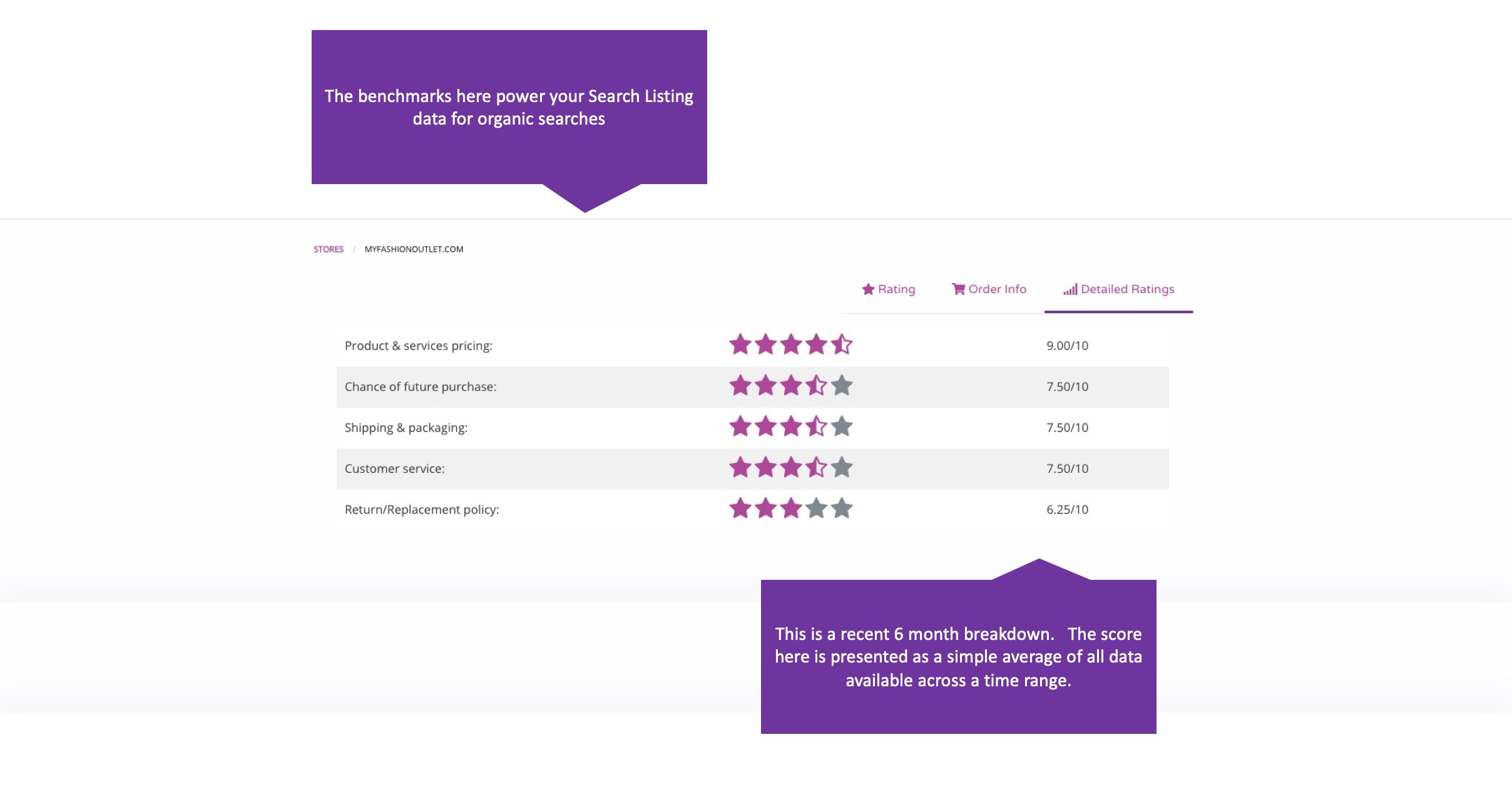 Your Reviews Panel
Your reviews panel, below your store information, is where all your reviews show up. Reviews show up in chronological order around 48 hours after a review has been submitted. ResellerRatings goes through a tight data vetting process to ensure the validity of review content.
Customers can search for reviews, filter review by topic, and engage and interact with reviews, leaving comments on reviews and more.
Any reviews that you reply back to will publicly display that content.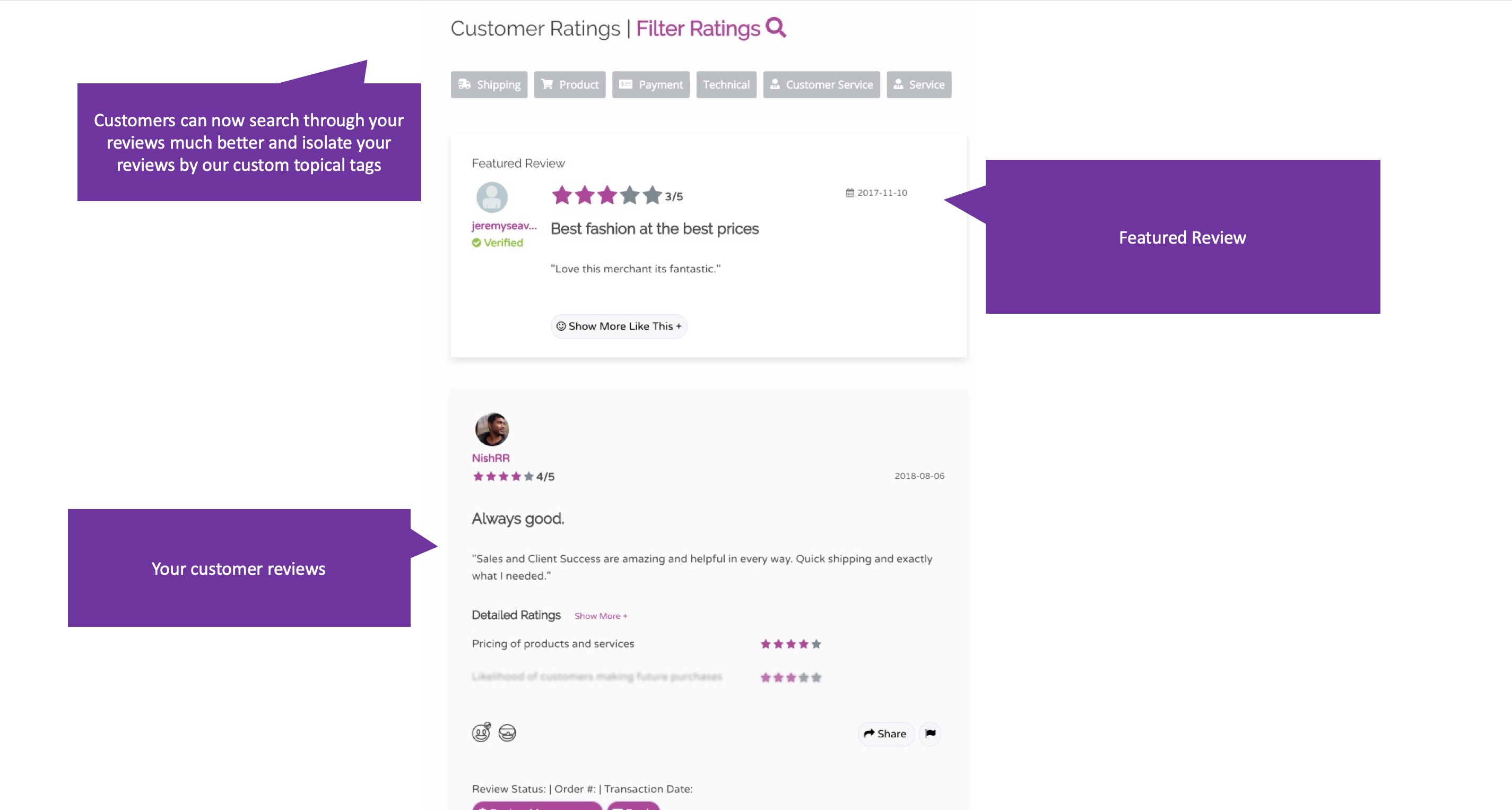 Detailed Store Data

The more information you leave on your page (Address, etc), the easier it is for customers to feel that you're a reliable seller. Filling in data for ResellerRatings is free and our team can help you claim your page. Detailed data extends and makes your profile look much better.
Did this answer your question?