Understand your basic public-facing review panel
Your public-facing reviews panel is critical to understanding what people are saying about your company.
Each new review is placed in a 48-hour business hour pending period. This is a great time to reach out, flag, or tag a review before the review is posted on your page.Each review has a Customer Care box under it, where you can do those actions. Reviews never post on weekends!
Each review that is left, the reviewer creates a user account with ResellerRatings.
If the user leaves a review from one of the surveys you sent, the user account is created automatically.
If a customer comes to ResellerRatings on their own, they are prompted to create an account before leaving a review for any store. These accounts are further verified to prevent spam.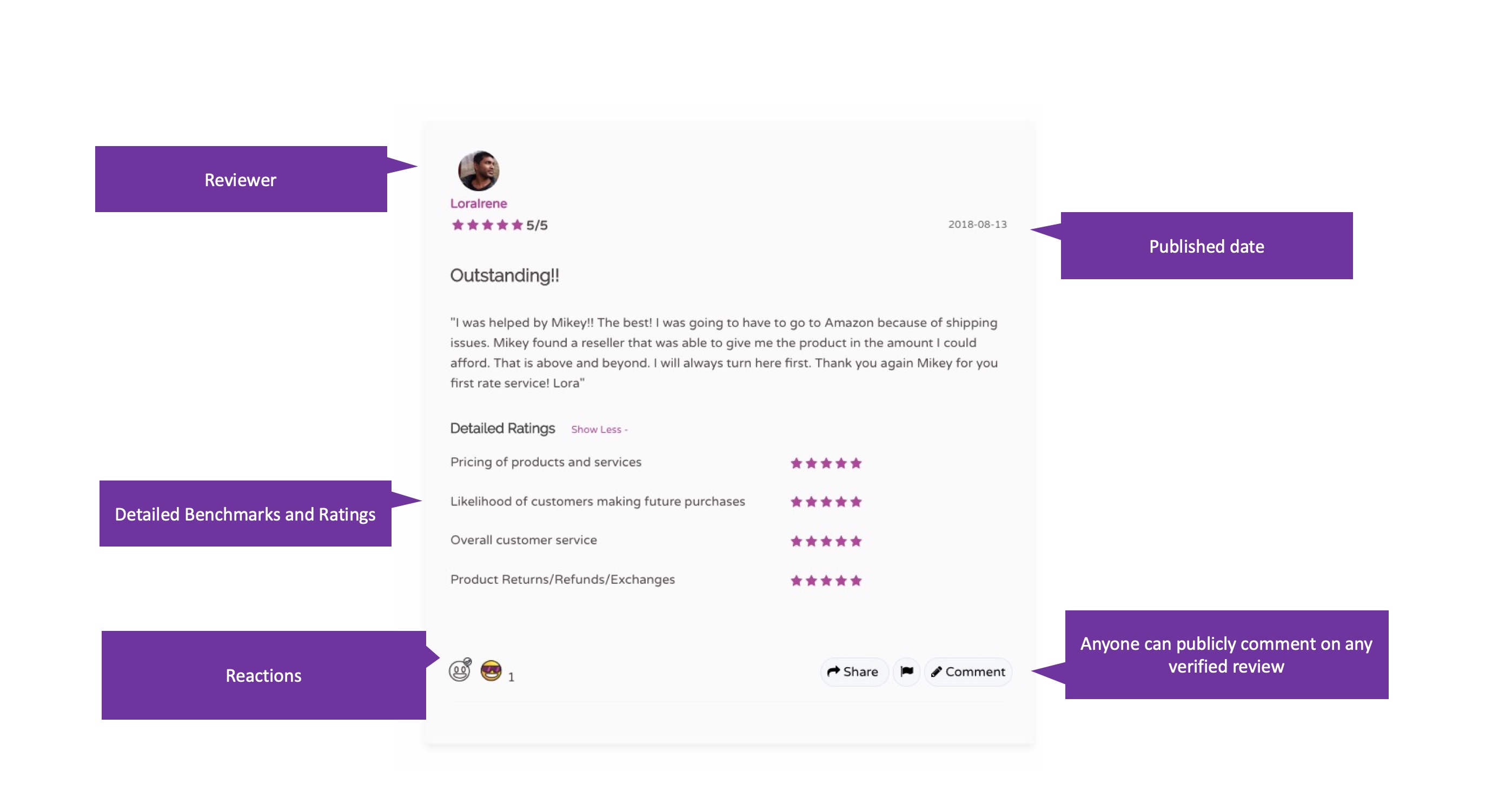 Reviewer Status

Reviewers come in all shapes and sizes. Somewhat to be anonymous and have proof they have purchased, others want to showcase who they are and more. We have a variety of customer statuses we can display in your review panel.
Anonymous Reviewer - This person is specifically posting from an anonymous perspective. They cannot be contacted. Only a merchant themselves can enable anonymous reviews driven from their own customer lists. Organic anonymous reviews can only be enabled by a retailer.
Verified Reviewer - These customers have order numbers, validated accounts and more. A note appears by their reviewer name to show this.

Why Detailed Benchmarks Matter

Not only does it help customer search, it helps organic SEO.
ResellerRatings, by default, asks the customer several extra questions regarding overall customer service, pricing and more. These detailed benchmarks give extra fidelity into the storefront page. More so than ever before. This isn't just frivolous - it actually enhances your search listing in Google!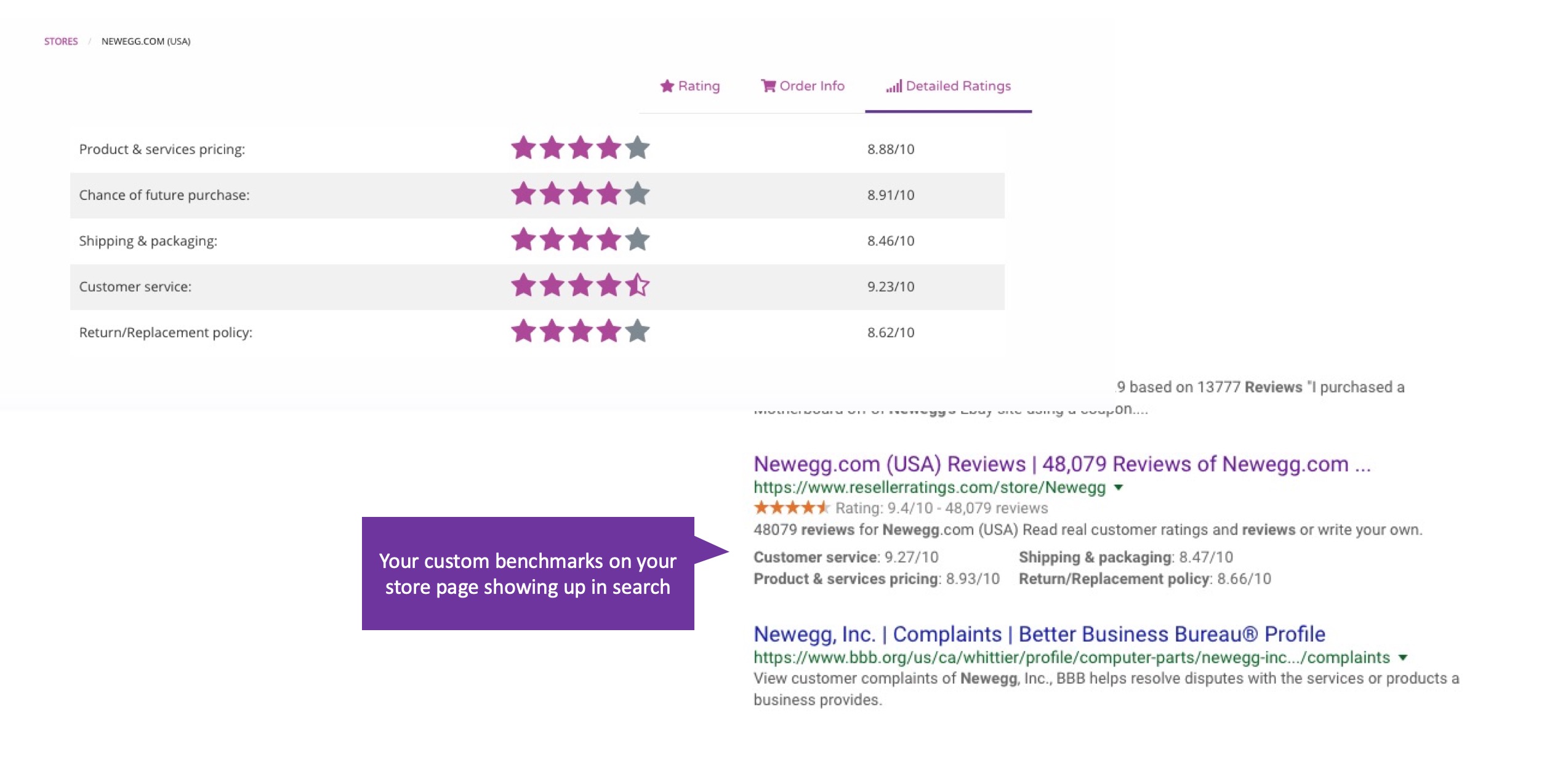 Did this answer your question?