You have a big org - you need a company that provides the full view of ratings and reviews within your brands and local stores.
88% of respondents read/used reviews to determine the quality of a local business; an overwhelming majority of respondents, 93%, said they checked reviews before dining or shopping. - BrightLocal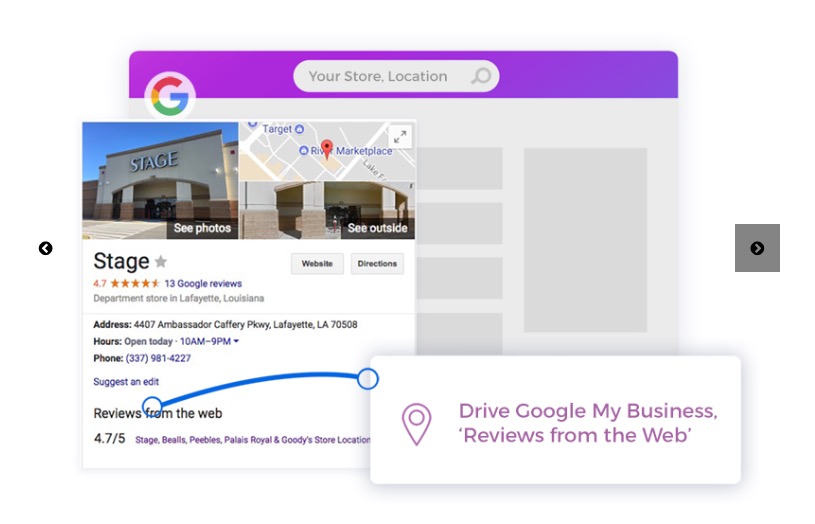 Collect Reviews for All Stores.
Collect review data for all of your stores using tools built to integrate easily within your organization. Whether you want to implement directly from your local store, or have no implementation at all (for ForeSee clients), we'll get you up and running fast, increasing visibility and social proof for brick-and-mortar locations.
Drive Local Discovery through Digital Search
Research shows that your online presence and search and social results drive in-store traffic and discovery. Let your customers be your biggest cheerleaders by sharing their stories, photos, and reviews about your physical locations online.
Use Social Proof for Local Experiences
People are looking for you—both on the go and at home from a computer. Imagine if, when they Googled you, customers saw a host of four- and five-star ratings along with powerful testimonials about your products and services. Social proof like that draws new customers to your store, fast.
Track what people are saying about you locally and overall. You can know which stores are leaders and which are laggards, all organized by geographic region, state, district, and more.
Did this answer your question?