Create an amazing marketing pipeline for all your ratings and reviews content.
Whether you are collecting product reviews or seller ratings, visual reviews to sync up and place within your social media and marketing channels. Inject your customer voice, in a dynamic, fun way, directly into your paid and earned social media channels. You don't have to be a designer to automatically generate graphics and imagery built specifically for each media channel to entice your customers to click through and explore.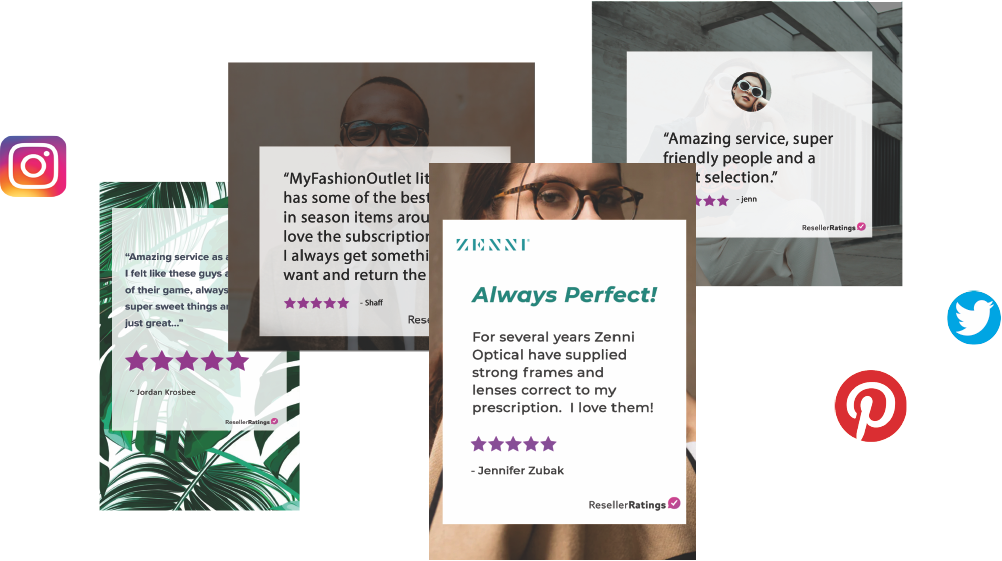 You can use your Visual Reviews and images for a variety of purposes, including marketing material, re-targeting ads, and Social Media Channels.
It's easy to get started. Once enabled with the Visual Marketing Plan, simply clikc and press the camera icon.
select a review to visualize

Pick a social media template to design around

Tweak and design to your liking

Download and Publish!
This is just the beginning of the Review Visualization. We have a whole new host of items we're designing around, including
Visualizing your store score into a card

Snipping a review length

New formats

Unsplash me Integration for Fresh Background content

Integration within your Instagram feed

Automatic Creations and Inspirations Email

...VIDEO!
Did this answer your question?