Shoppable Reel Showcase your best images in gorgeous, discoverable widgets.
Shoppable Reel allows you to organize your images into galleries and showcase them anywhere on your site. Whether it's a full-page gallery or a gallery widget that get's placed on it's own full page, there's something that fits your website.
Highlights of Shoppable Reel include
Mobile and Desktop friendly

Large format or small format modes

Click to shop on images

Reporting for clicks and loads to measure for a/b tests
Getting Started
It's easy to get started. If you have visual marketing enabled in your plan, simply go to Seller Ratings > Widgets > Create New.
You can select Shoppable Reel directly from the selection.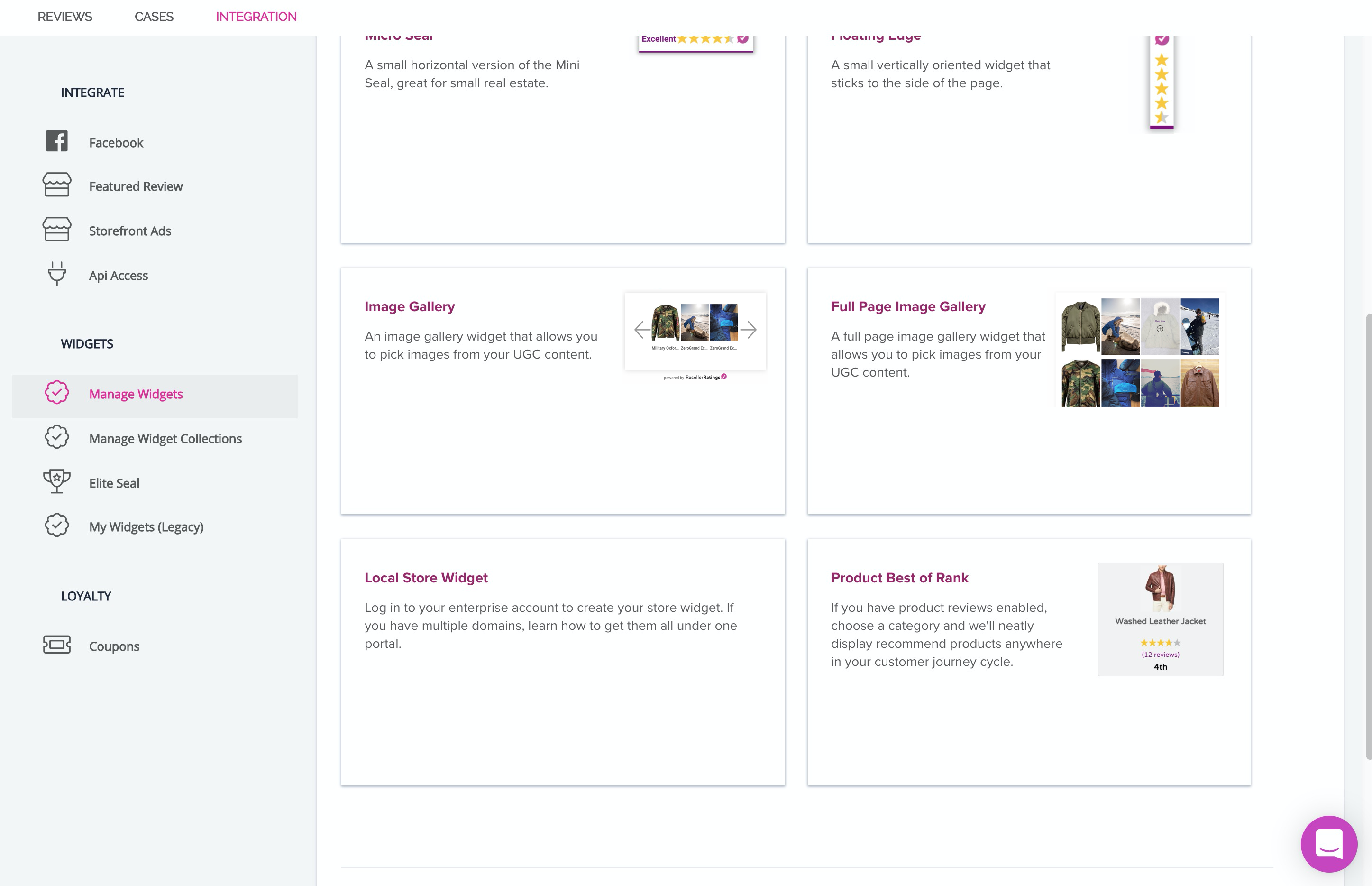 Create your widget gallery and set the images you want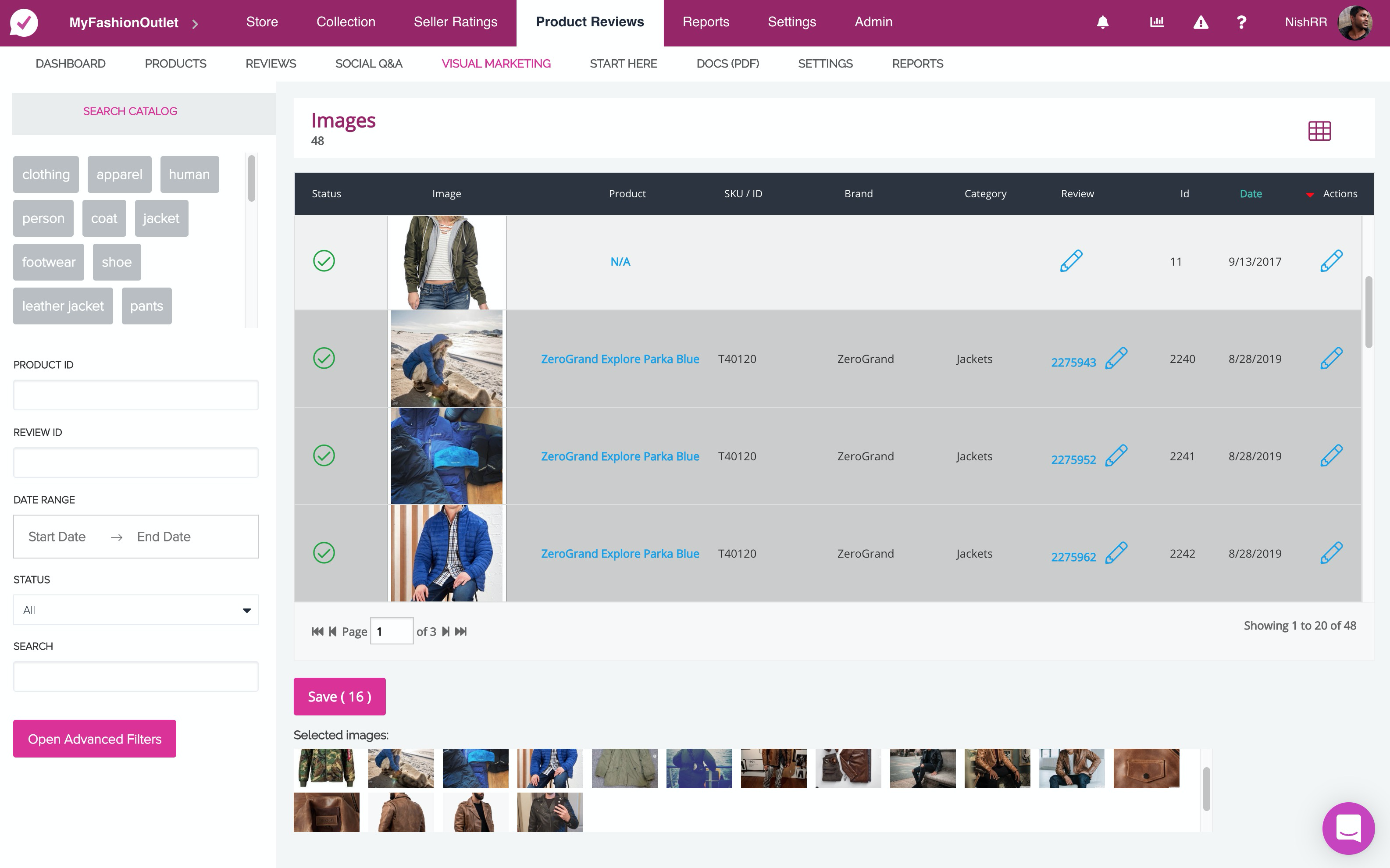 Create > then you're done.
Pushing your content live
It's easy to push your gallery content live. All you have to do is follow our regular widget instructions, and your gallery will be turned on for the div you have it assigned to.
Did this answer your question?