Tagging review and UGC content is critical for your companies workflow, management, and utilization of review content.
Tagging review and UGC content are critical for your company's workflow, management, and utilization of review content. Without tagging, you may not have a clear understanding of what content is useful for certain scenarios. Here are some examples of how tagging is useful.
I want to tag all the reviews that are useful for marketing for a certain campaign

I want to tag reviews about various topics pertaining to my business like shipping, or fulfillment and have them routed automatically to the internal lead in charge

I want to see a report regarding the number of reviews for a certain topic and the frequency

I want to see how many negative reviews around 'customer service' tags I have

Mobilize your internal teams to react quickly when a customer leaves a review under a specific 'tag' so that they can be dealt with the right internal team member quickly.

You can search and filter reviews by tags
There are many benefits to organizing your UGC via your own taxonomy.
Default Tags
Default tags are tags that all attributed to all seller storefronts. These default tags bring a unified base level of taxonomy across all retailers.
They include - Shipping, Product, Payment, Technical, Customer Service, and General Services
How Tags are added
Tags are added in two ways. Your customers can add tags automatically when a review is written (via the Instant Survey point of sale) or through the Exit Survey (after fulfillment). There are a series of default tags ResellerRatings has for all customers. These can be modified and changed.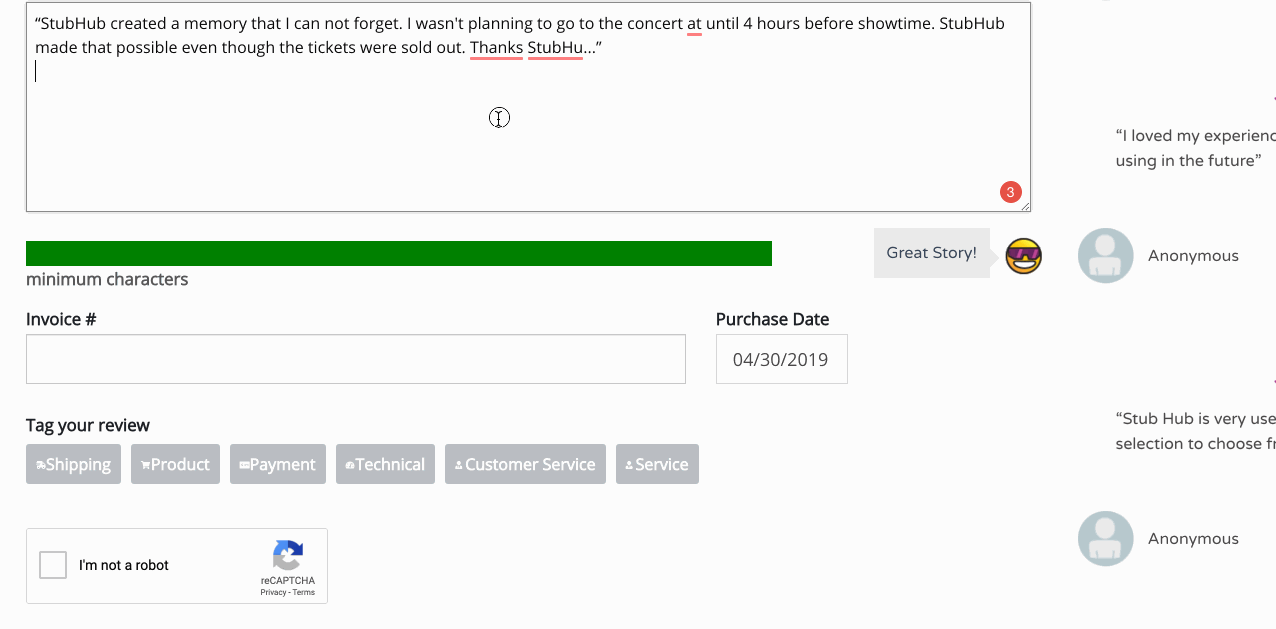 Your internal teams can also tag reviews as they approve them or filter through them. They can do this in the case management system.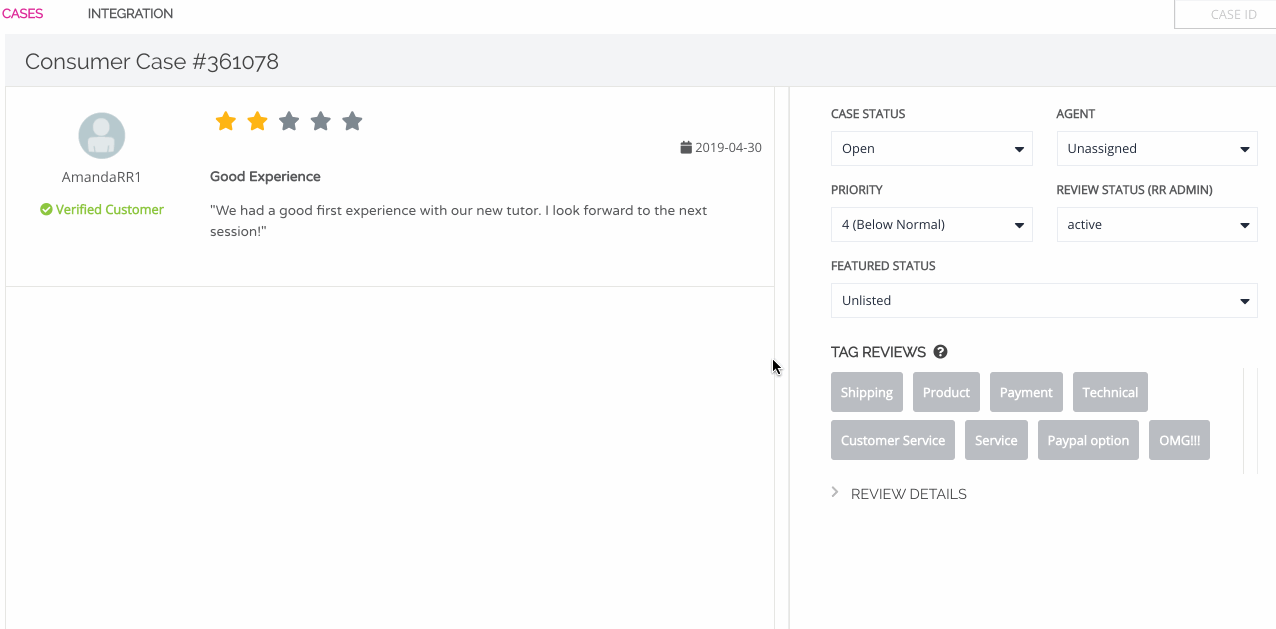 Managing and Creating Custom Tags
Creating custom tags is simple. Creating your own custom tags are managed under the 'Reports' Section of the site. You can:
see all defaults tags

create your own tags for your business

make them public or private for customers to filter by on your storefront page

link to report activity and isolate reviews by tags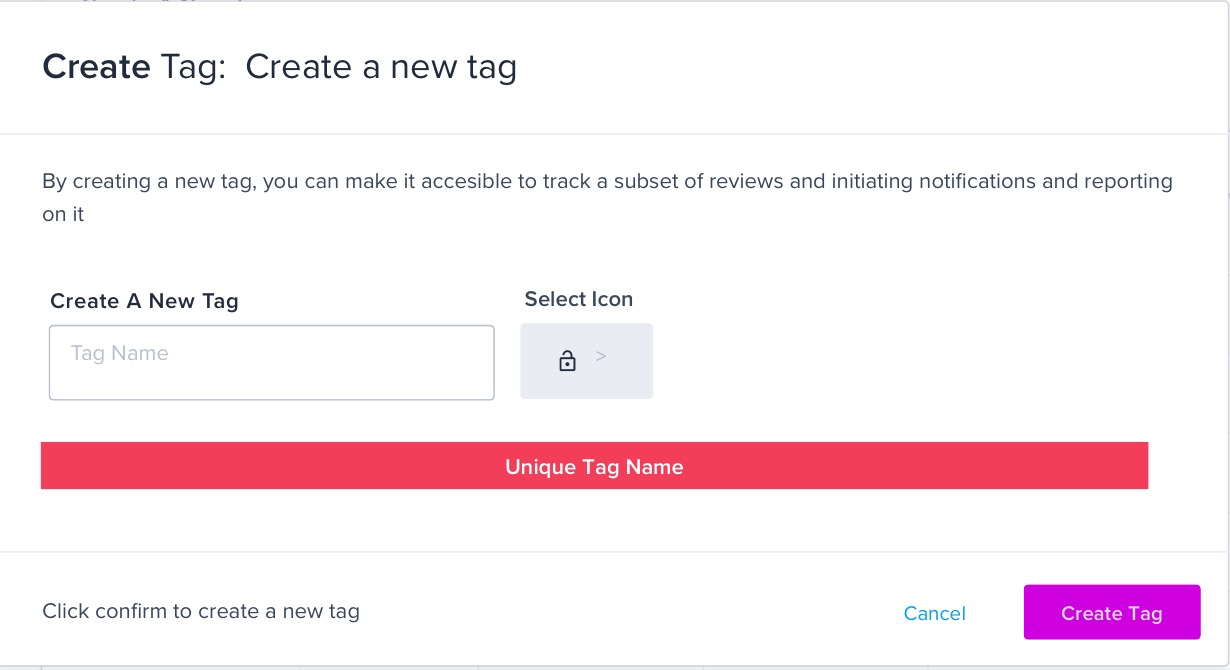 Setting Agent Notifications via Tags
Sometimes when a customer leaves a review, they can tag them. Tagging allows the additional benefit of alerting your internal team, allowing them to access particular topics fast. For example, under Accounts > Alerts and Notifications you can create 'rules'.
Rules can set up easily.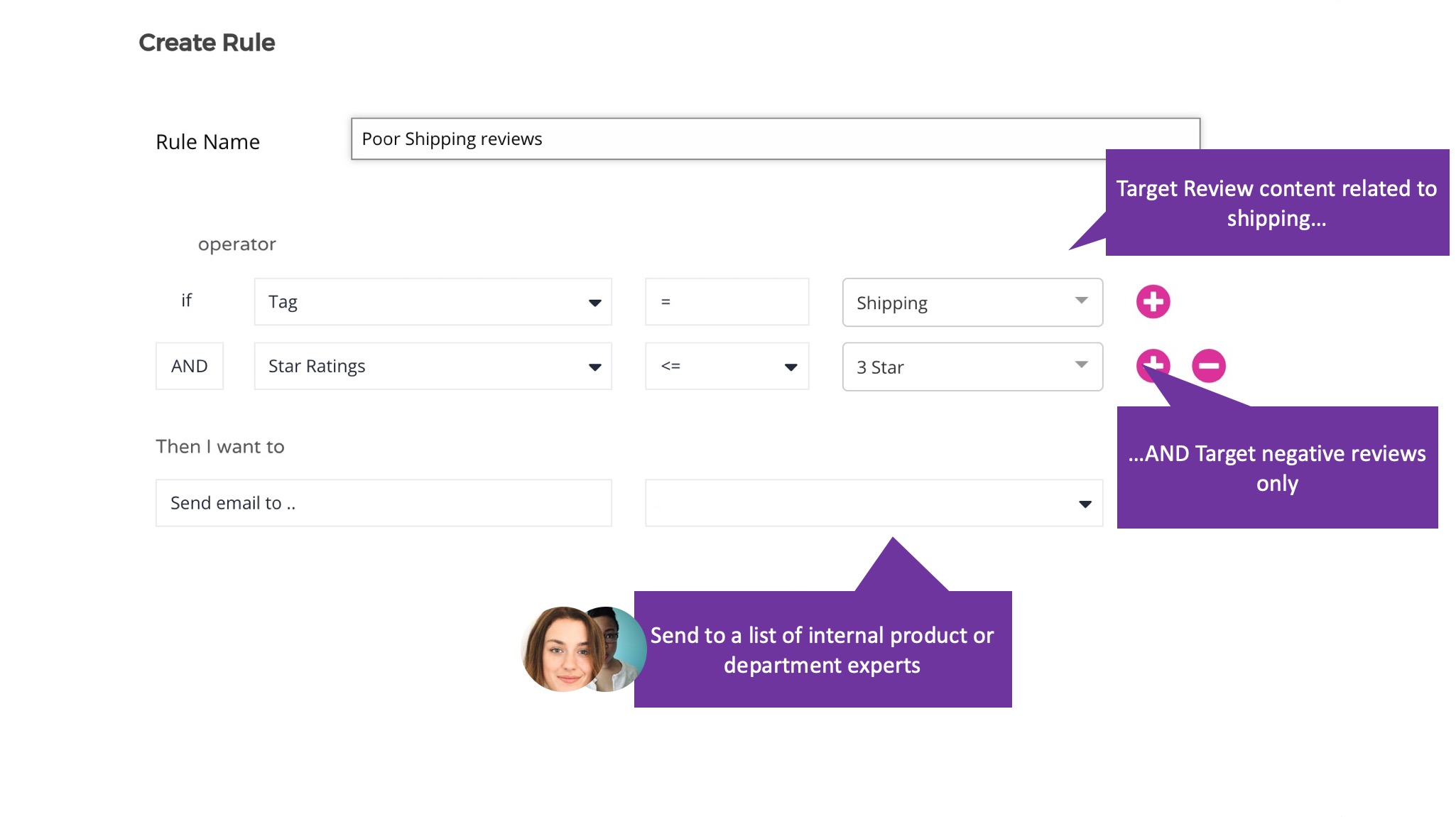 Reporting
Reports are designed to tell several stories
How many reviews are attributed to particular tags and topics

Whats the frequency rate of reviews getting tagged this way and does it represent an issue for our company

What are the collection rates on particular tags that our business is particularly interest in

I would like to isolate on all the reviews regarding a particular 'tag' and read them

What is the ratings distribution between all these tags and how am I scoring in a particular area?

There are a multitude of dashboard cards and reports available. Check them out under your reporting portal.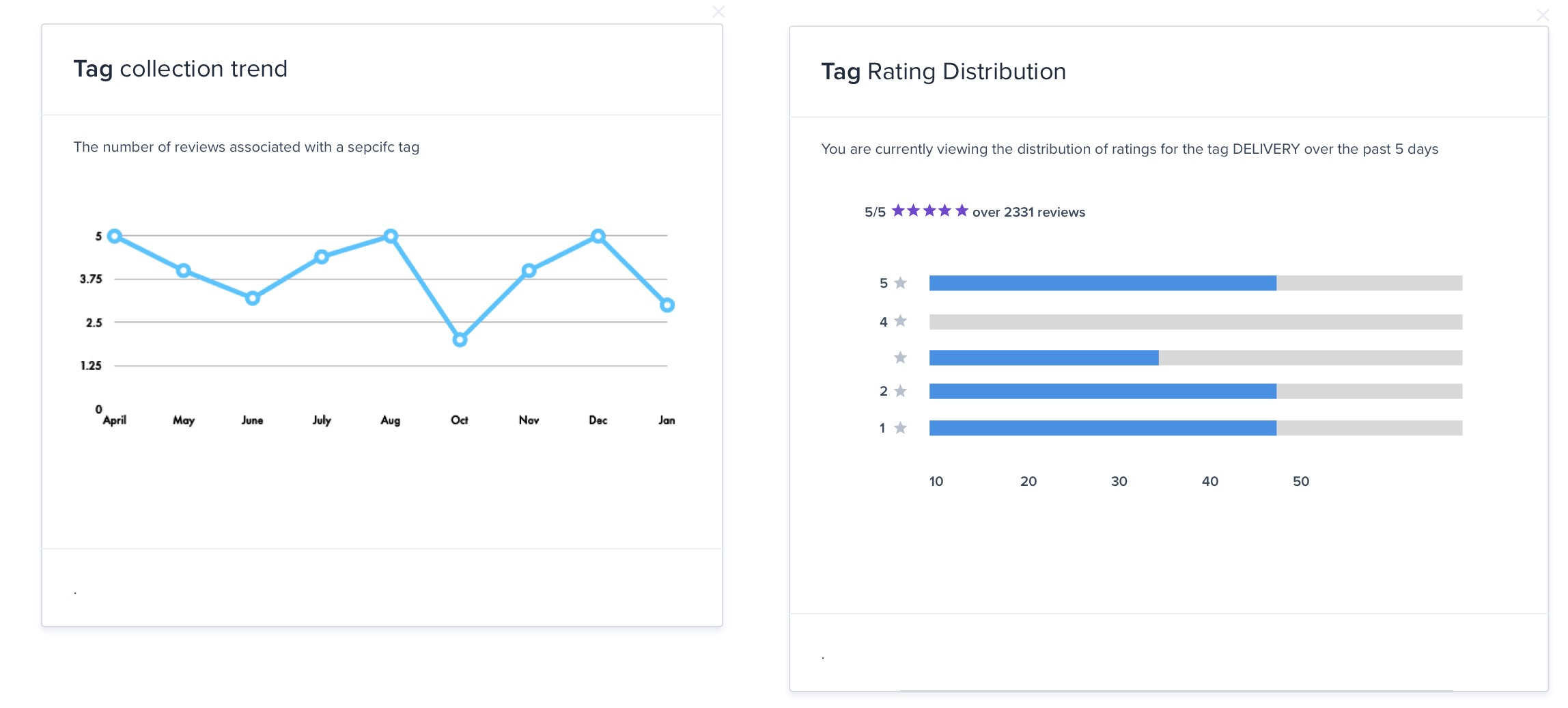 Did this answer your question?