Set up retailer questions and answers
It's possible to set up your products with your own retailer to ask and answer questions. That way you can pre-fill particular products or groups in a quick and easy way with content. Or perhaps you want to make sure certain questions you know will be asked are answered and discoverable. Here's how you do it.
Go to Your dashboard > Product Reviews > Social Q&A

Click the + button to add a question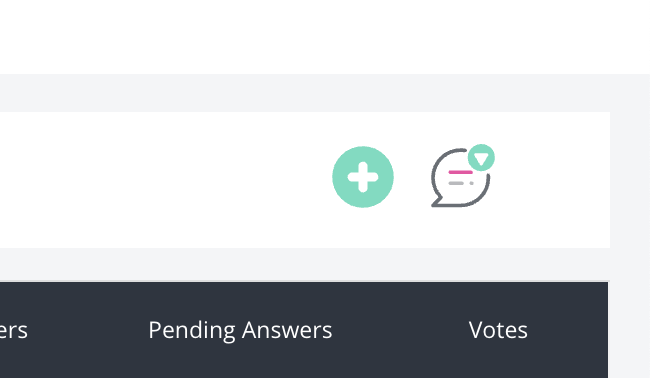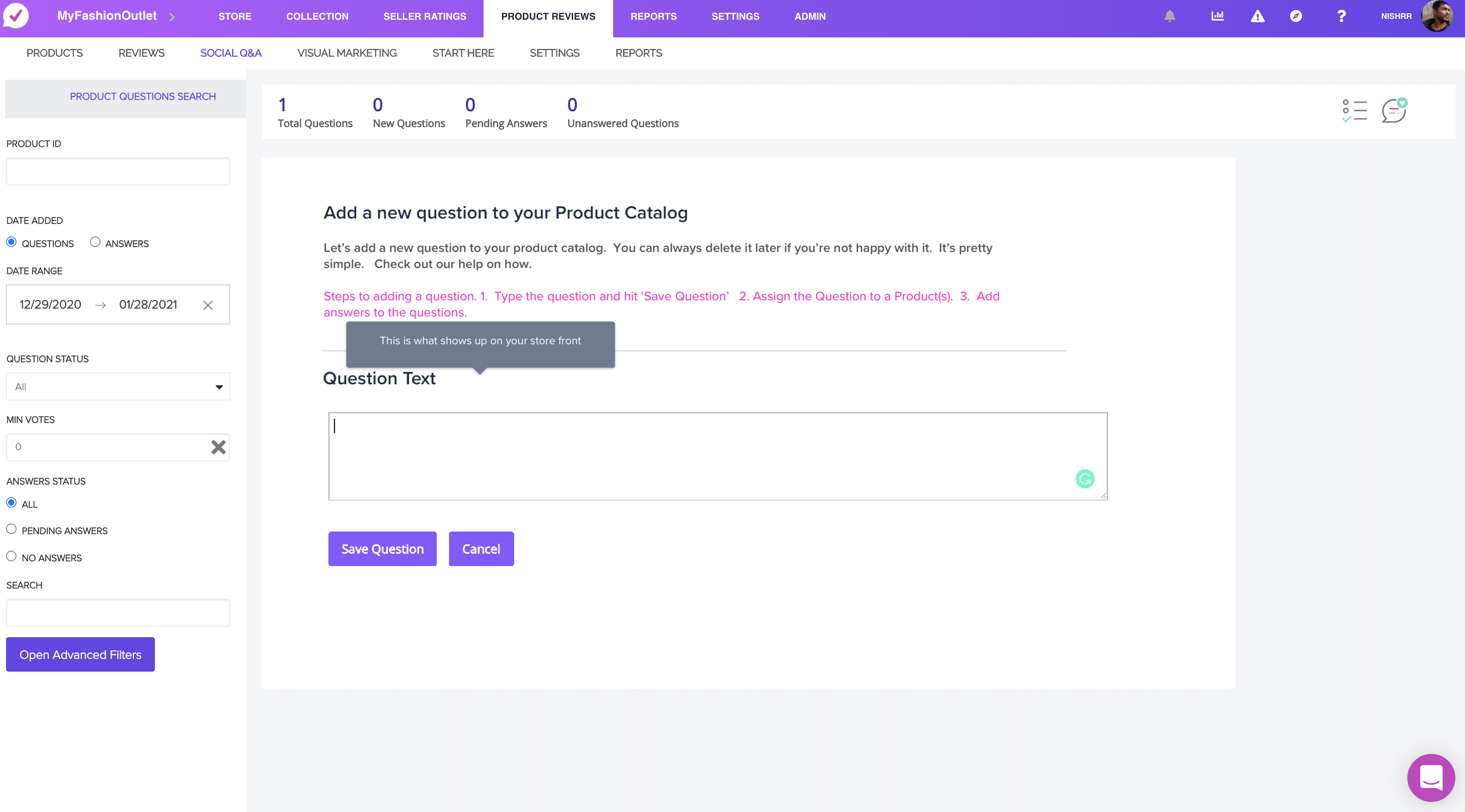 You can type in your question and save it.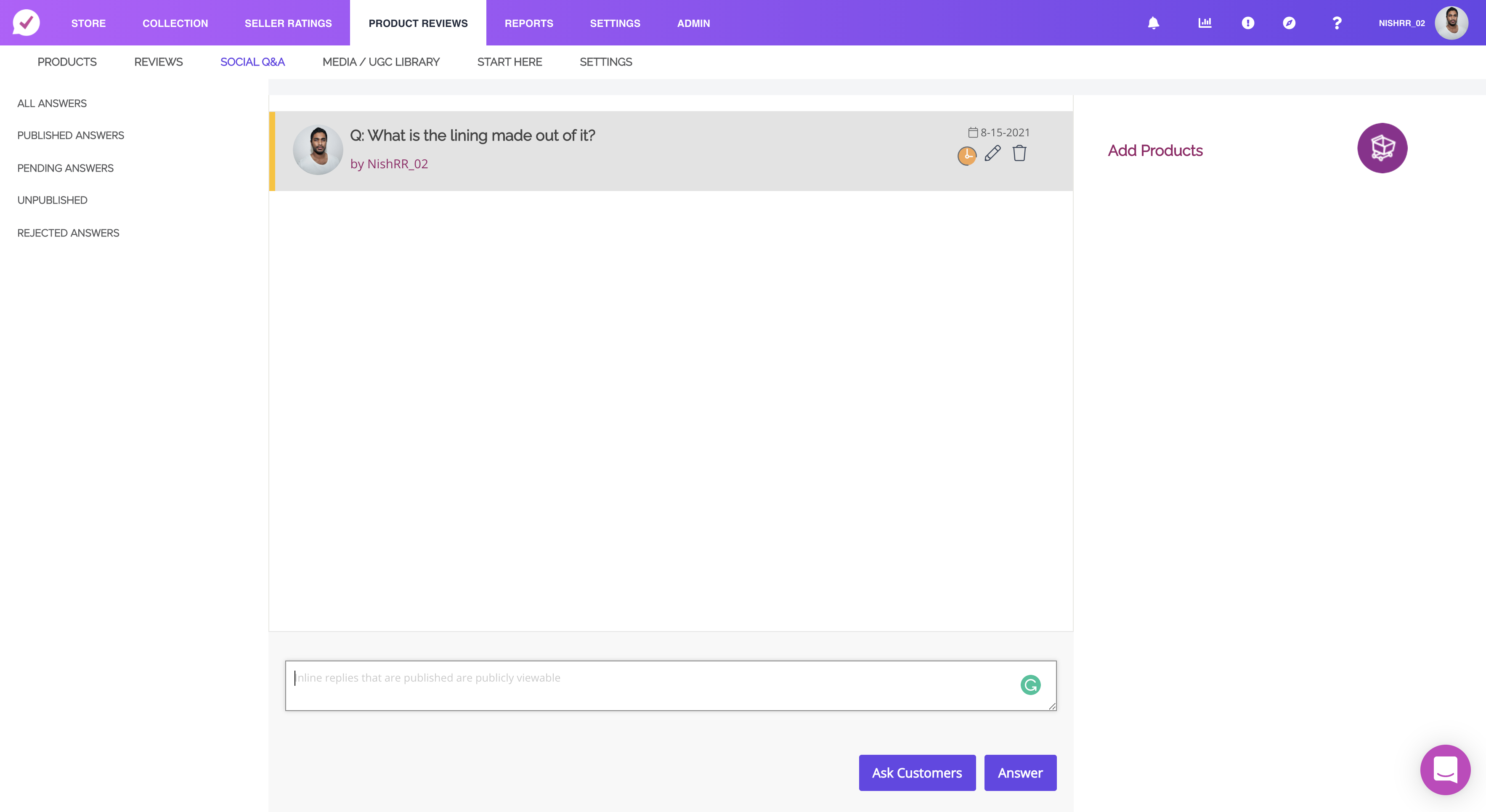 Once you add a question you can do two things
You have to add that question to a series of products

You can answer that question
Add that question to a product SKU or products
You want to distribute your question across a series of products. It's really easy to do this. Go to the question page, and select 'Add to Product' on the right-hand side. This is going to bring you through the product selection screen in which you can filter product taxonomies.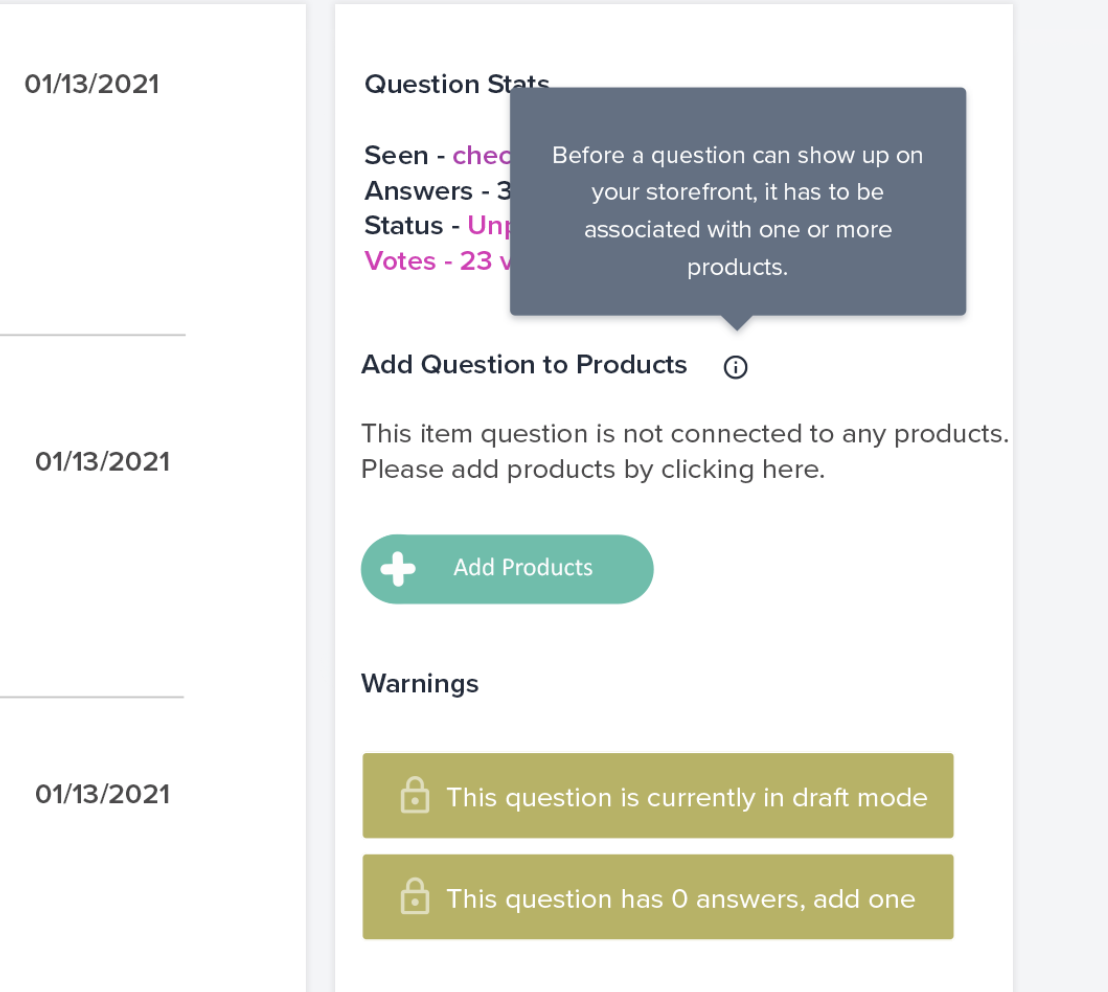 Answering a question

The retailer replied answers are published automatically and do not have to be reviewed to be published. You can sticky the item by pressing the star button so it shows up.
Did this answer your question?