The main display components for Q&A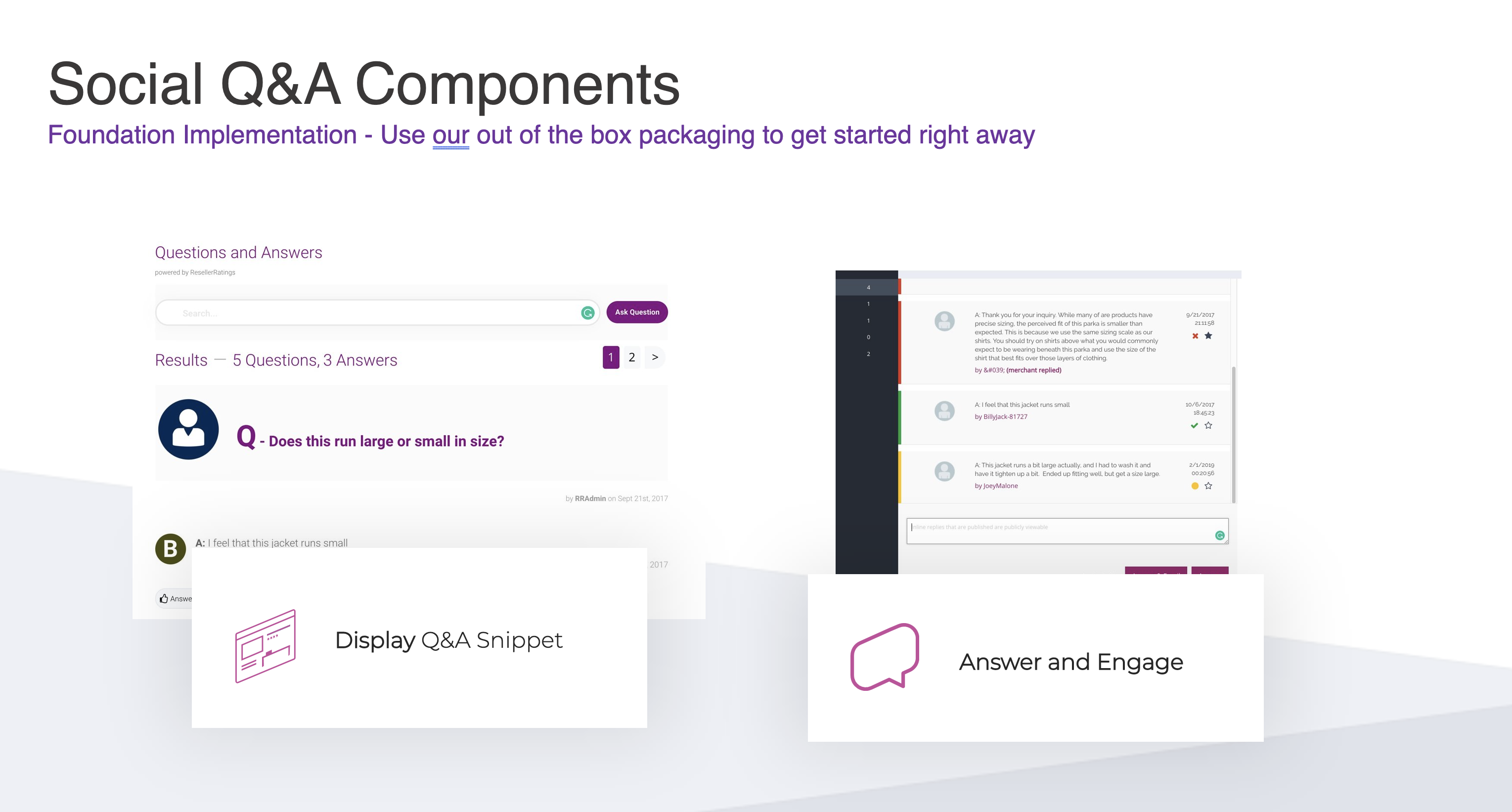 Social Q&A has a few widgets and components that affect your product page. On each SKU, you get coverage and the opportunity for questions to answer specific questions about products, answer them, or even fill out your own most common questions. You can even sync these questions and answers to product groups so you don't have to do it across every single SKU.
Components
SKU Micro Widget

Search Function

Ask / Answer a Question

Question/Answer display
SKU Micro Widget
The question and answer micro widget show up on every SKU page. If there are no questions or answers, it shows the relevant messaging.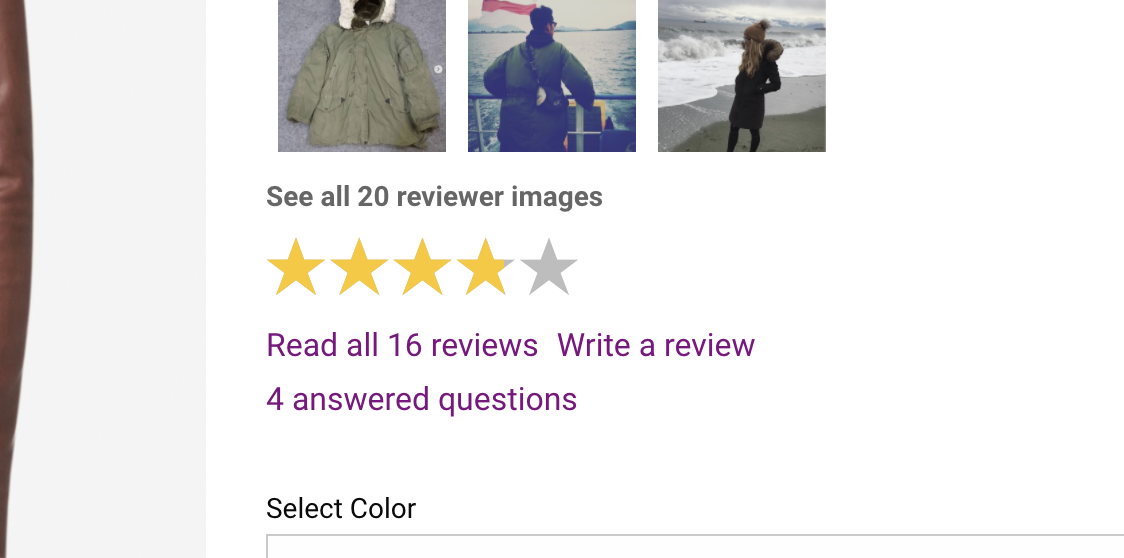 Search Functionality

The search functionality allows your shopping customer to search for a question or the topic they are curious about. This automatically will highlight an answer or a question and raise it to the top, filtering out all other irrelevant chatter.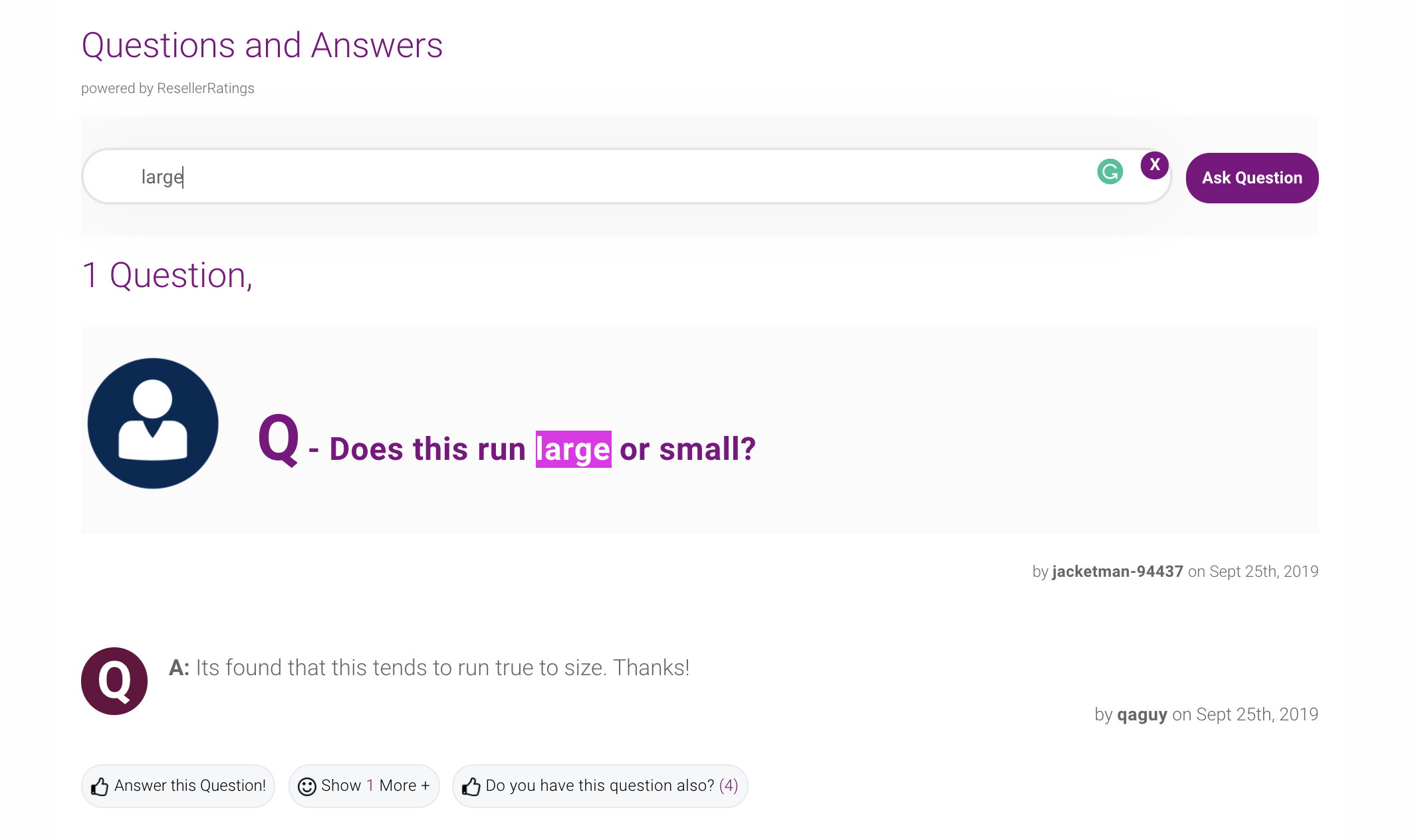 Ask / Answer a question

The core answer / ask mechanism is an elegant pop-up that gets all the relevant information from a customer that you need to collect question and answer data. Customers who do this are opting into specific communication terms that allow us to communicate with them when a question is answered or approved.
Field data
What's your question

What's your name?

Email address
Question and Answer Display
The Core question and answer display allow your customers to browse all the engagement and questions that customers had for the specific products on your website.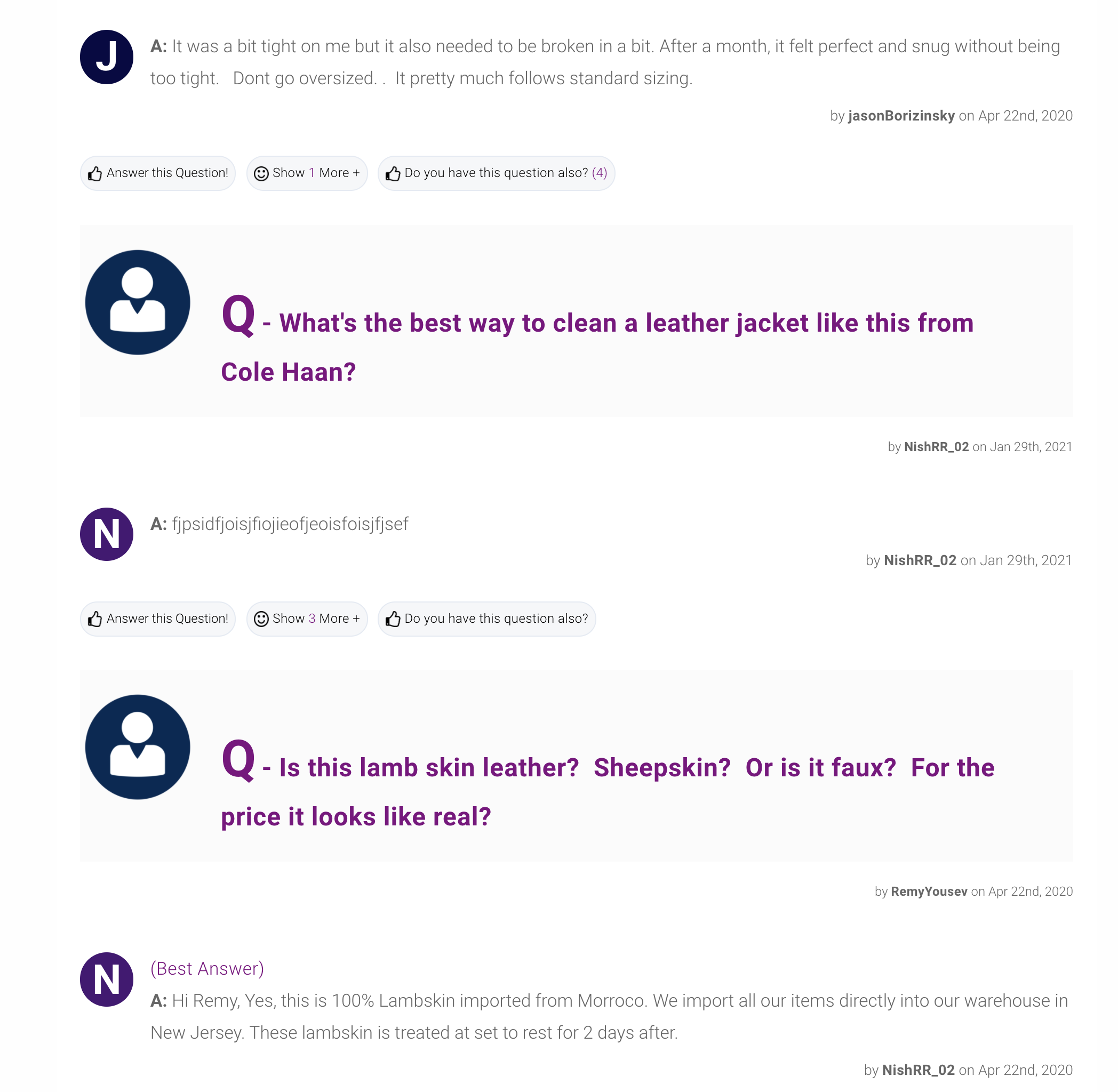 Did this answer your question?