Social Ask Encourage past customers who have bought a product to directly answer questions from other buyers in a non-intrusive, spam-free way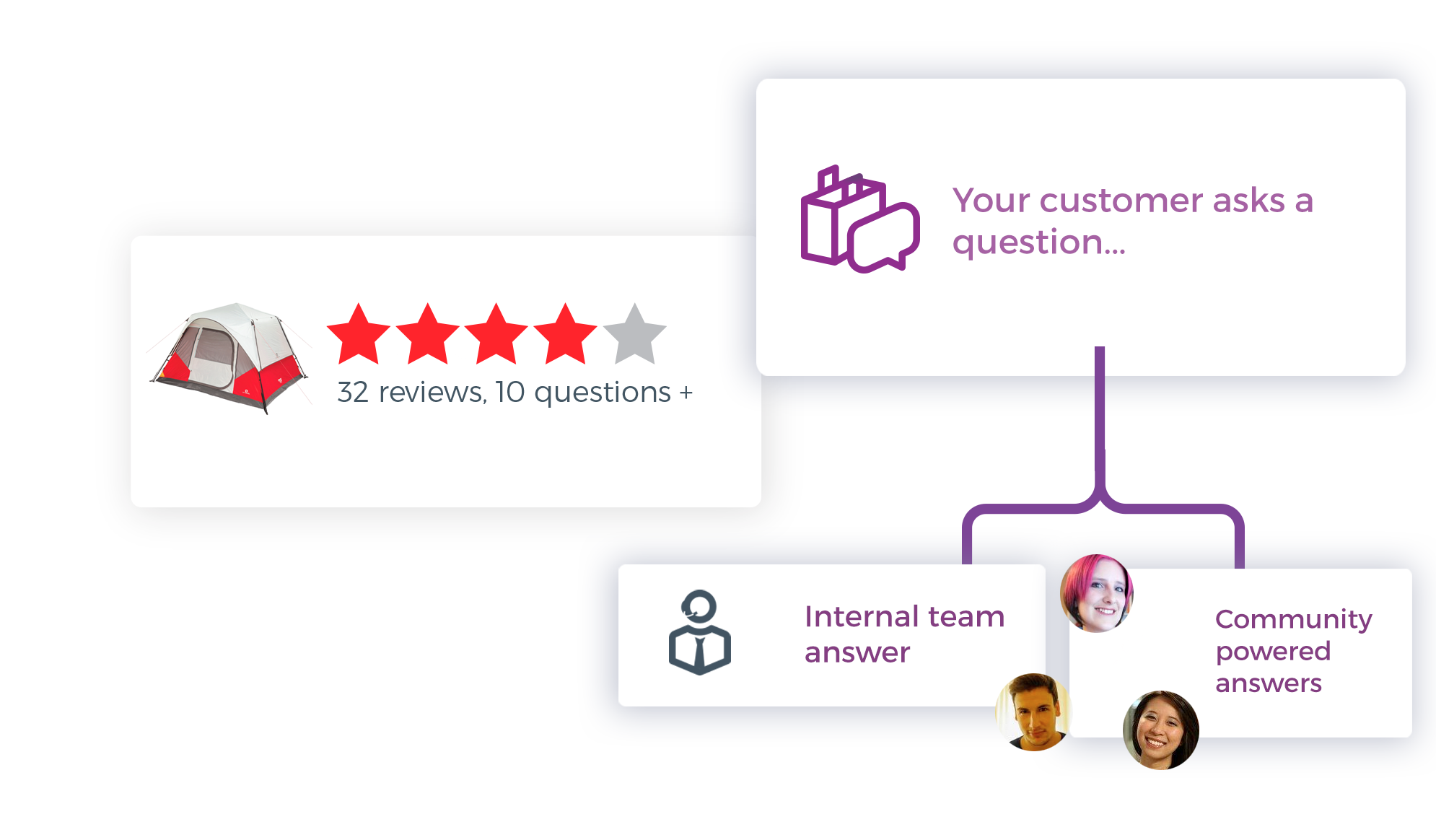 What makes our Q&A product special? Social Ask is the answer.
You can launch social questions across all your products, or individual product sets, to continuously have your shopping community, engage and answer questions for you, turning your shoppers into part of your team.
The key to SoQA is getting customer-verified answers. It's easy to do with the SoQA Accelerate feature that allows you to ping past customers intelligently for first-hand experience and answers to the products you sell.
SoQA Pull is an under-the-hood feature that allows you to pull answers from your past customers. This in turn helps getting verified, real content from your customers and accelerates content being collected into your deployment.
Getting content on a page once a question is asked and the product is still fresh in the consumer's mind is critical to an uptick in the conversion.
SoQA Pull removes additional costs and resources applied to your internal agents and crowdsources answers using your own customer base.
How to turn it on
You have two modes to work with for SoQA Accelerate:
Ask customers for feedback manually for questions as you choose.

Automatically turn it on for all questions.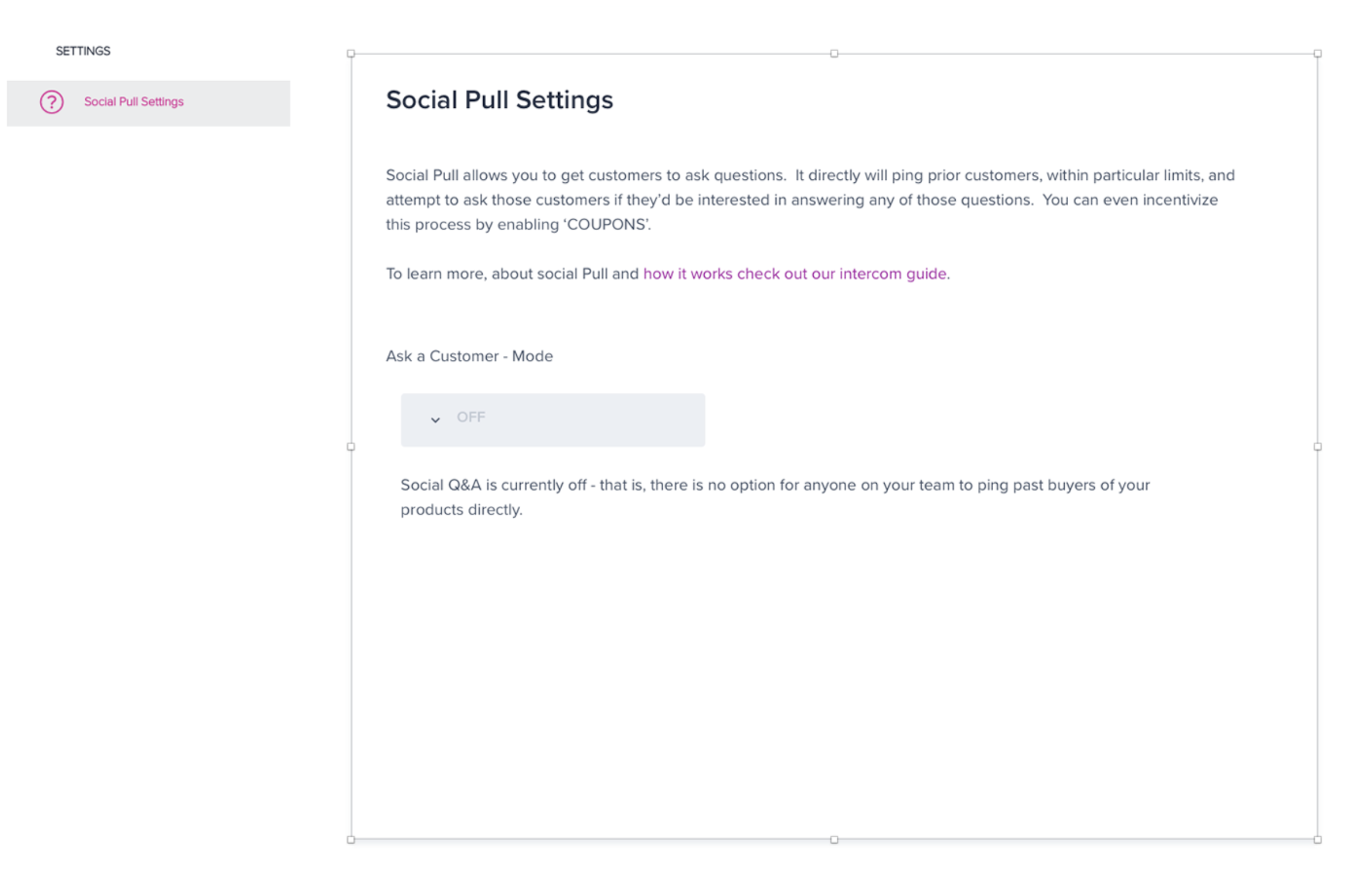 Get customers to answer individual question
In your dashboard, you can go to a specific question and trigger the solicitation of emails to customers manually.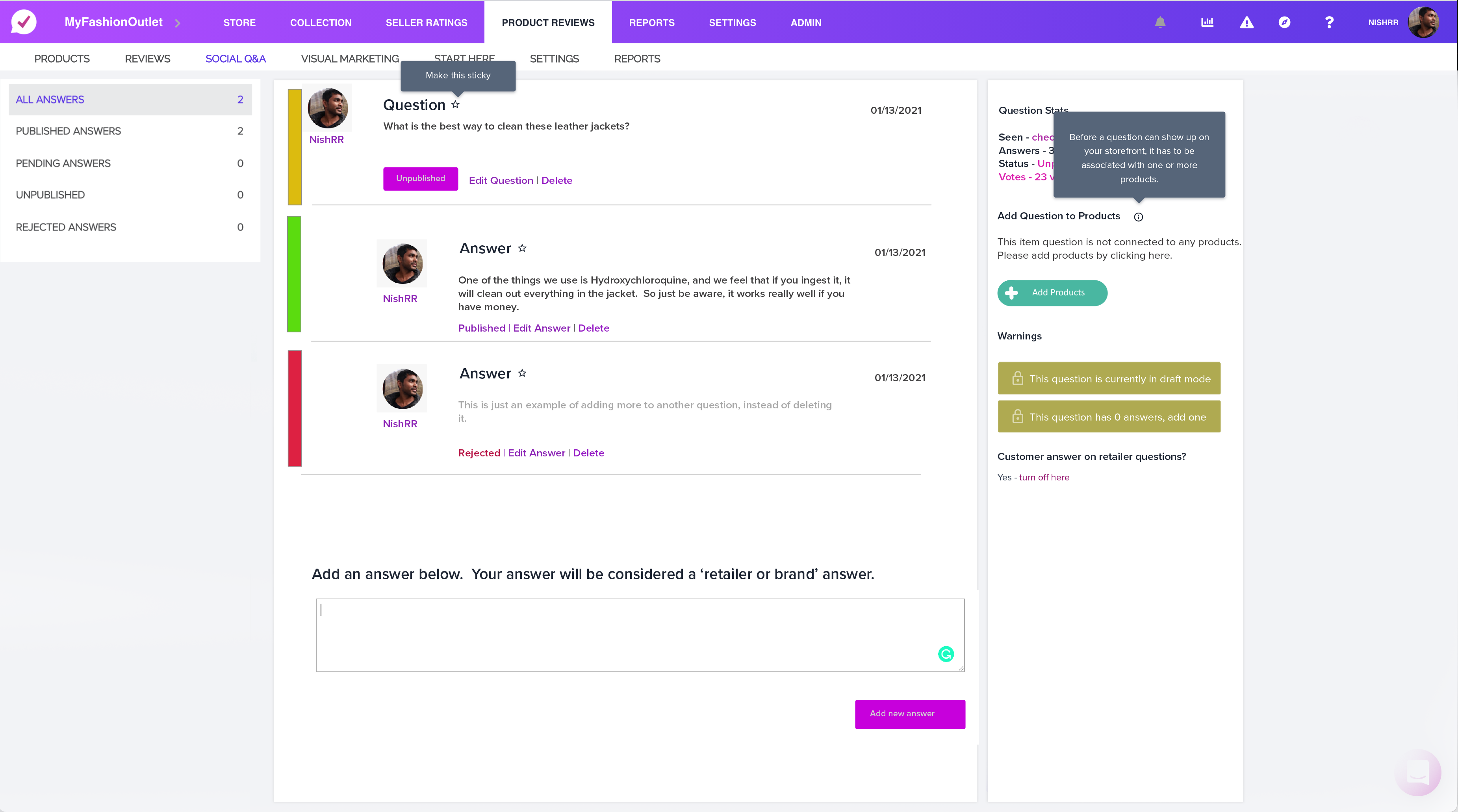 On the right-hand column, check off the following. It will trigger the social mailers.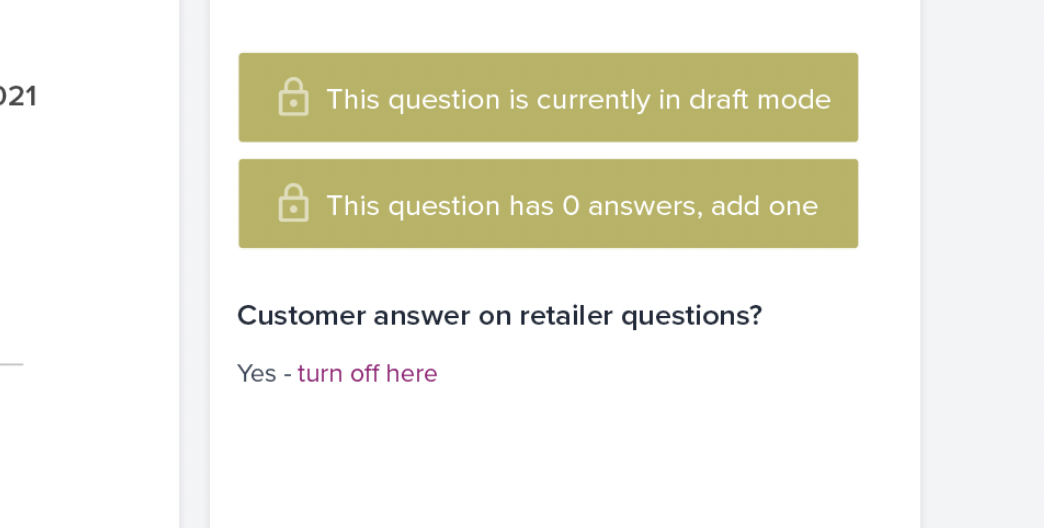 What's happening in the background?
Social Pull builds a queue of all the past customers who have bought a particular product. When a question is asked for that particular product, Accelerate can be manually or automatically deployed to try and collect an answer for that question.
Customers are emailed in batches of groups of five at a time. When an answer is not received in a certain time period, the next five are contacted, until you cancel the queue or we have pinged all customers. Once a customer is pinged, they will not be pinged again for 30 days. Customers who have already been pinged are simply not added or imposed upon anymore.
Your customers can unsubscribe from this very easily with every email that is deployed out.
Rules of Social Accelerate
A verified customer will only be mailed once per time period across all questions they could potentially answer as a verified buyer of a product.

SoQA Accelerate mode, when turned on for all approved incoming questions, only works on a go-forth basis. It does not look historically for unanswered questions.

Accelerate stops after ONE questions is received AND approved which in turn, pings the original consumer asking the question that an answer has arrived.
What does a customer email look like?
Did this answer your question?