Enhance Search Results Listings, Increase Product Page Conversion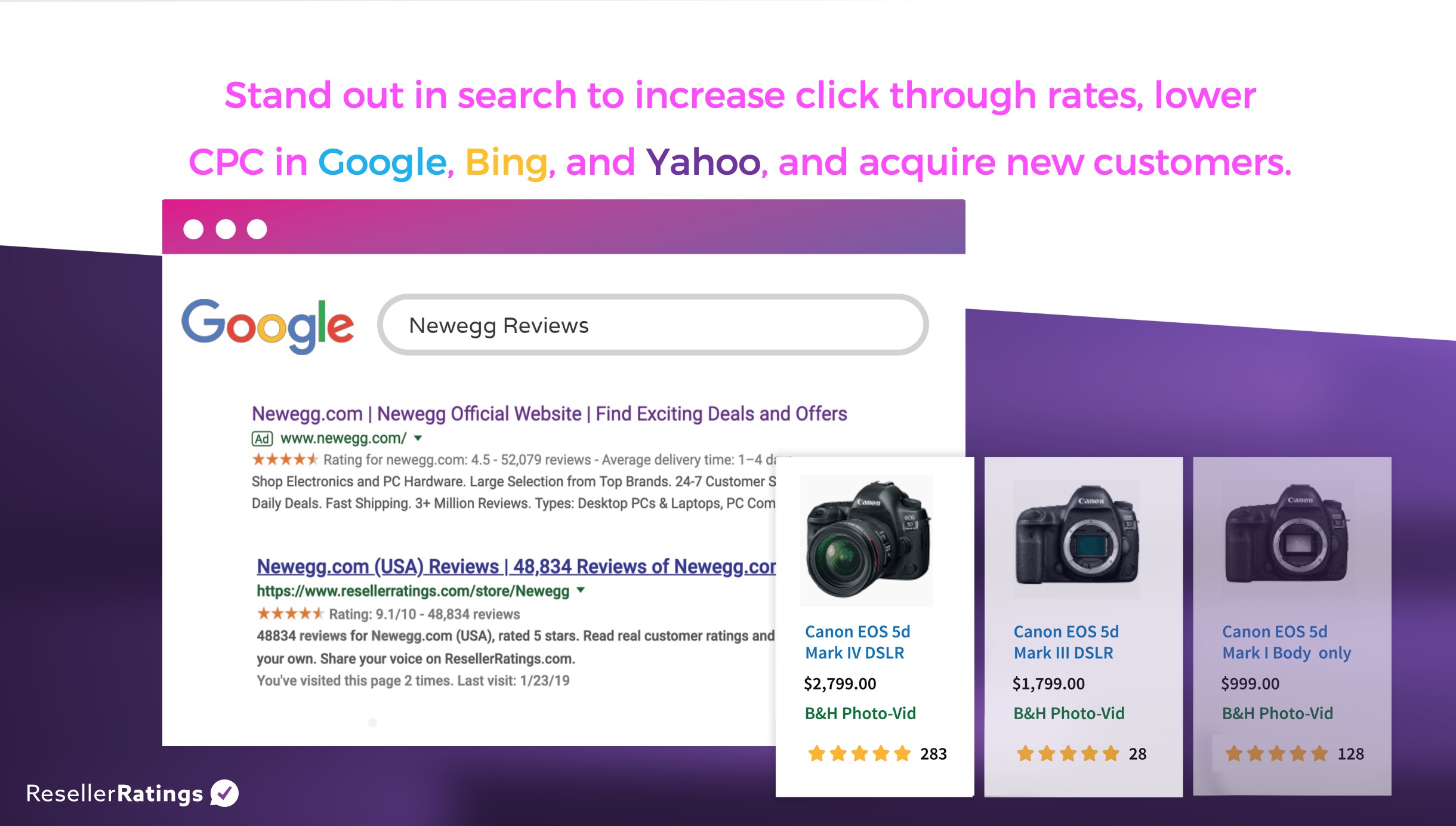 Product Reviews allows your site to automatically generate SKU level product reviews from your customers post sale. Post Sale Reviews are 10x more likely to be positive than passerby reviews and spam.

Gain traffic in Google Shopping by providing ratings and reviews under your products for your product ads

Find out what customers love and hate about your products and services around it
This guide is for new users to ResellerRatings Product Review solution who coming on as an entirely new product reviews client. You can learn how to import your current reviews here to get started.
1.0 Introduction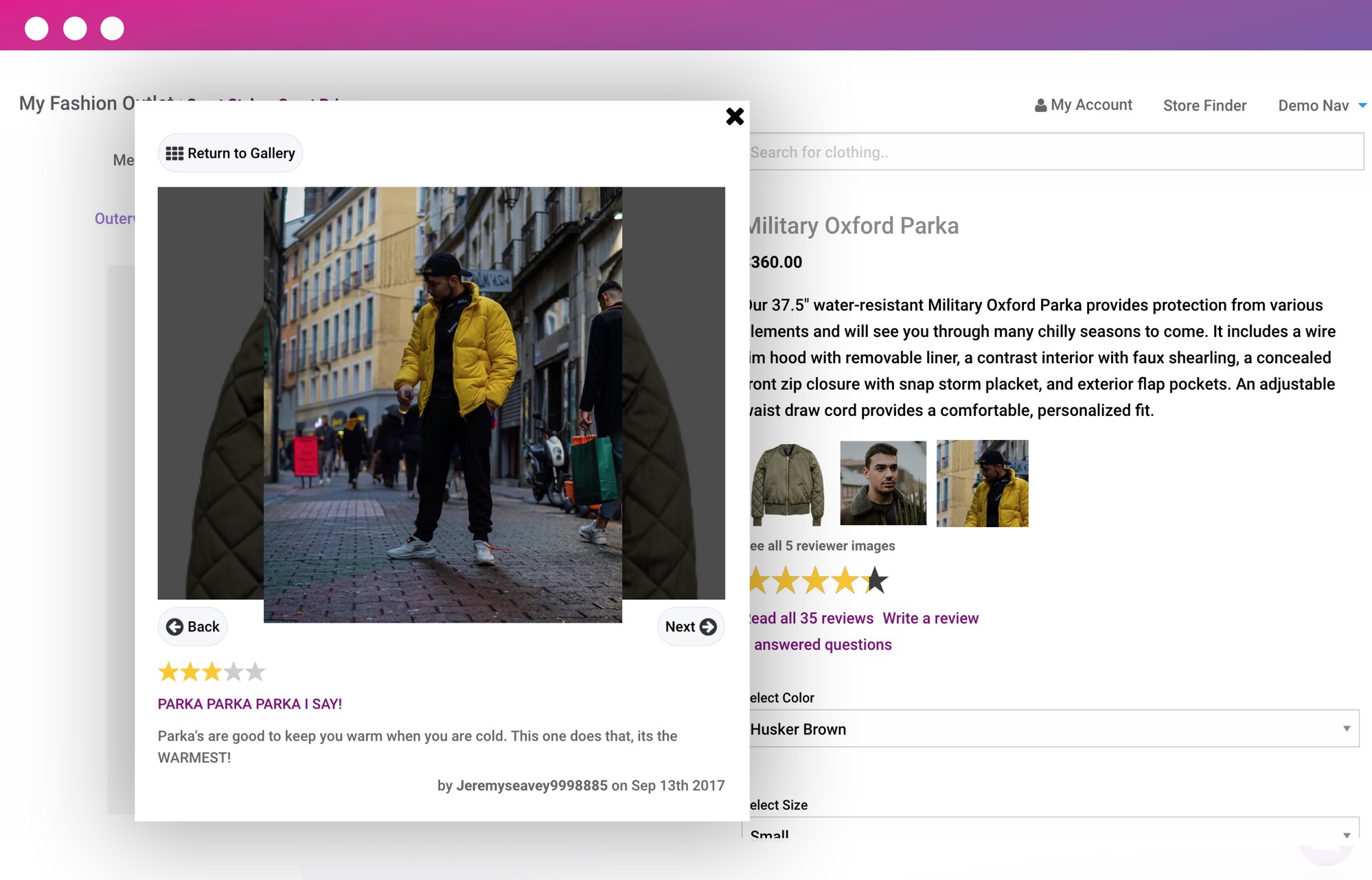 While using ResellerRatings Product Reviews is very simple, you'll still need a certain amount of development time to get our system running and ensuring you're leveraging it to it's maximum capabilities. In this case at a minimum, you would need a developer to be able to
Product Feed - Set up the Product Feed Ingestion Process

Display Reviews - Set up Widget to display your collected Reviews

Capture Reviews - Exit Survey Checkout Code to Capture the Review
1.1 Platform Requirements
If you're using a cart solution such as Volusion, Magento, or others, please notify us to get you the specific product review manual for those carts.
1.2 Why Product Reviews?
Product Reviews allows consumers to gain insights, feel comfortable and find the best Product out there. Almost all consumers buying online expect ratings and reviews. Product Reviews are proven to lower cart abandonment and increase conversion to sale. Product reviews effectively allow your consumers to sell FOR you.
Advantages:
Get insights on what Products work and do not work with your customers

Syndicate your Product listings across search engines so when consumers search for those products, your store appears (Google)

Increase conversion to sale
Decrease Cart abandonment

Informed shoppers buy more
1.3 Demo Stores
You can visit our demo stores at any time to see a sampling of how Product Reviews are currently displayed! The demo stores are accessible from your portal tab under Tools > Product Reviews and Help Support Docs.
Did this answer your question?