Product Reviews - Settings and Customization Find out what you can do with Product Reviews ResellerRatings Team
Customization and Settings
It's important to ask yourself what type of data you are trying to collect as a team with ResellerRatings Product Reviews. You have the option to garner a lot of insights with overall Satisfaction, custom attributes of products and custom questions.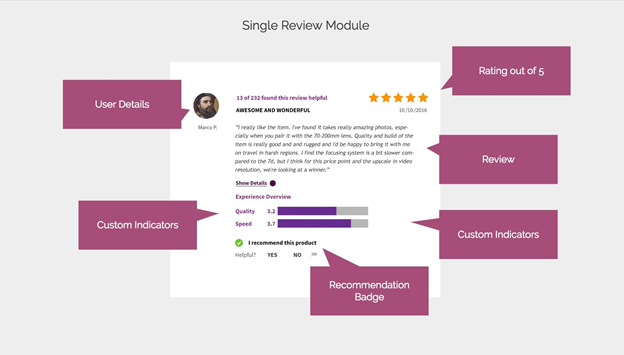 To modify your product review settings, simply jump into Product Reviews > Settings
From here you can customize the following.
Review Integrity - controls the authentication strictness of product reviews

Custom Questions - ask specialized questions across your review collection process

Badges - give users badges

Product Experience Indicators - aggregate data around custom product specifications, such as Fit, Quality, etc and summate the data

Email Alerts

Review Appearance - customize CSS with templates that you can load in and out, etc
To customize your emails, go to the 'Collections' tab to modify email content and launch controls.
Did this answer your question?