Importing Product Reviews Catalogue
Product Reviews - I. Import Catalogue via CSV
Can't install the JS yet? Initiate a one-time import to get your product review catalog in our system
Importing Reviews via CSV

If your team wants to test in development environments are simply use our CSV option you can do so by importing reviews. Our team will help you with this. We just need one thing, and that's the CSV formatted catalog.
Upload a csv file to import your product catalog into our system. Feed files can be no larger than 2mb.
Required Fields

Extra Fields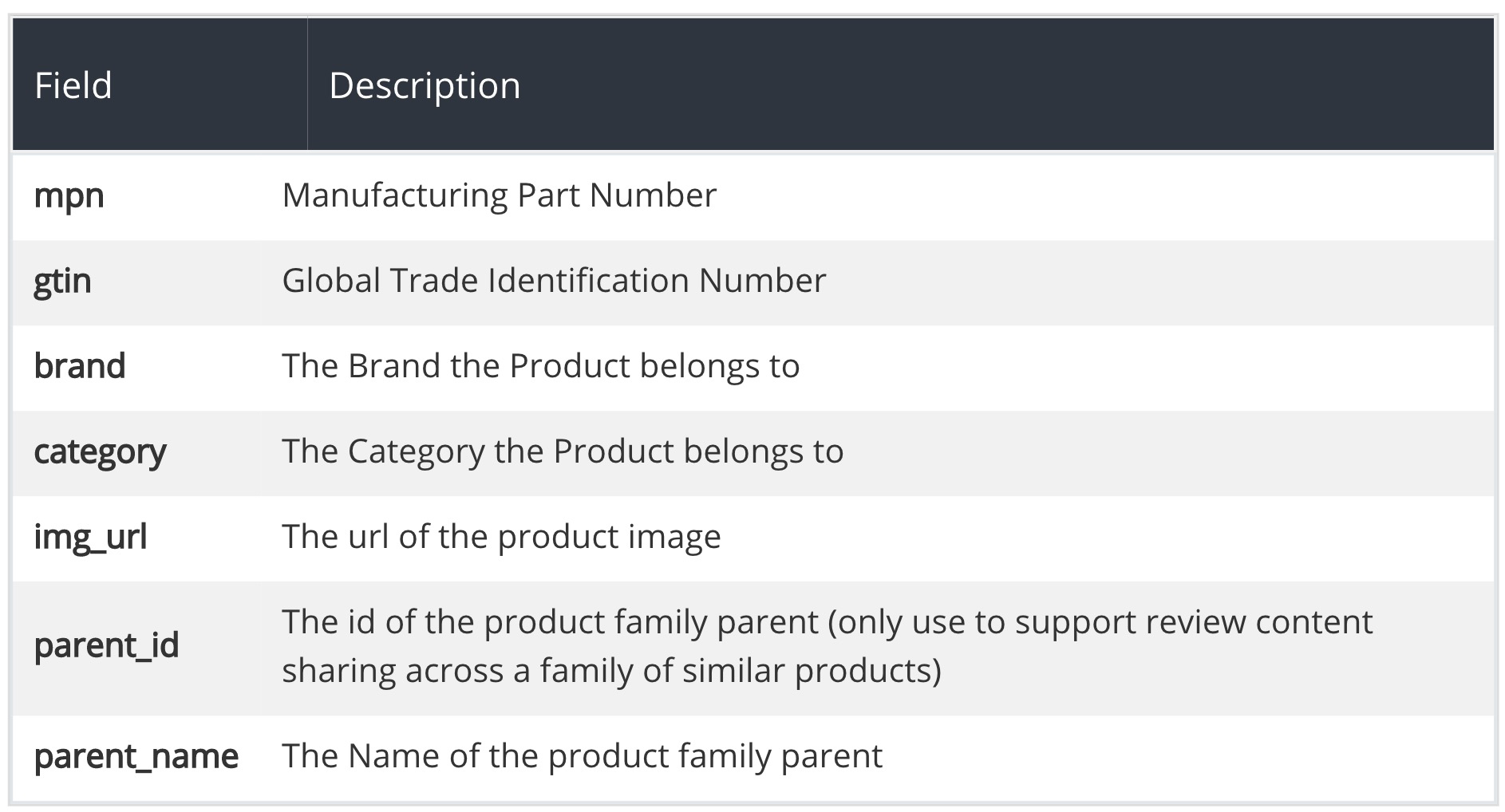 Support for Product Taxonomies
Our product reviews system supports product taxonomies. For example, a product might have a few parent products, or be a variant of a core parent product. You can specify the relationship here. Specifying parent/child relationships for taxonomies allows you to aggregate reviews to the parent-level product - collecting reviews faster for the core product.