Experience Ratings tells a deeper benchmark story and creates an even better product page experience for your shoppers. See how you can use them.
Custom Experience Ratings are a special type of data field that showcases extra important information about your product. Customers often look for experience ratings for the products they buy based on customer input.

If I was a customer on your store page, I would be looking at certain things - for example, if you sold shoes, I would wonder:
How did most purchases find the shoe size fit?

How did most purchasers find the overall quality of the shoe?
If I sold batteries, perhaps I'd be interested in the following
How well do the batteries last?
These are all based on a 1-5 rating scale. All individual review answers are taken in, and aggregated at the PRODUCT level. This data is a great way to capture important information that's easy for a customer to SCAN and digest.
Setting Custom Experience Ratings
Setting up Experience Ratings is simple.
Go to Product Reviews

Go to Product Reviews > Settings

Go to Product Reviews > Settings > Experience Indicators
From here, you can set, make active, a variety of Experience Indicators.

Customer Experience filling out Custom Experience Ratings
All Customer Experience Indicators are based on a 1-5 rating scale. That way it's easy to aggregate the data up to the PRODUCT LEVEL.
The loom video below shows you what the actual experience is like.
All it takes is a simple click for a customer to fill in Custom Experience Ratings.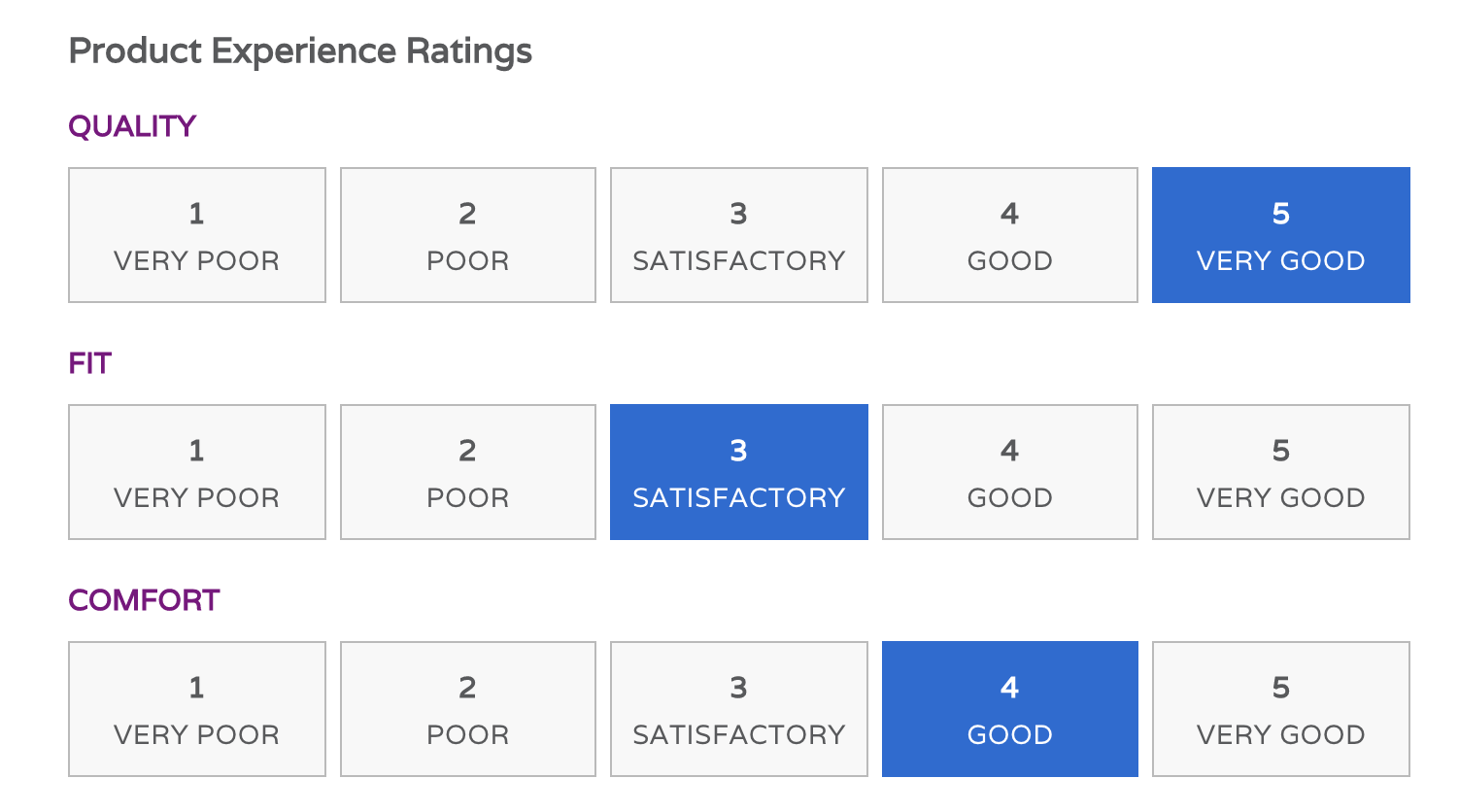 Related Articles