Retailer / Brand FAQs A brief guide to questions often asked by E-commerce stores
My company isn't listed, can you please add it to the site?
As a passive aggregator of consumer opinion, ResellerRatings provides the technology that powers the site, while our registered users provide 100% of the evaluations and are responsible for adding new companies to the site. The best way to get your company listed is to let your customers know about the site and encourage them to submit evaluations for your company or add your site directly. Some merchants go about that by putting a logo graphic link on their final order confirmation screen or home page, or perhaps a text message in their order email confirmations along the lines of, "Thanks for your purchase, be sure to evaluate us at ResellerRatings.com".
Can I offer a customer goods, services, or monies, to alter a negative review to a positive review or to remove their review?
No, you may not do this. While we would never stand in the way of a merchant working to resolve customer complaints and we encourage you to correct any errors and to satisfy your customers whenever possible, you may not request that a customer alter or remove their review in exchange for monetary consideration of any kind. Customers are always able to edit their reviews at any time should they choose to do so. If this policy is violated, some possible actions include: posting your solicitations to your company's reviews page or revoking any or all features of your complimentary ResellerRatings merchant account.
Can I hold a contest or offer discounts to encourage my customers to submit reviews to ResellerRatings.com?
No, we do not allow incentivization for monetary gain for any of our reviews for the seller rating programs. Reviews that have been found to be incentivized through monetary gain may be removed from the site.
My company only has a few evaluations. How can I encourage my customers to post evaluations?.
The #1 way to increase reviews is to use our exit survey feature. This feature displays a pop-up survey window to your customers at the point of sale, asking them to respond to a few questions about their ordering experience. We then follow up with the customer later for their complete review.
I would like to post a rebuttal comment in response to a customer's complaint or praise. Can I do so?
Yes, merchants are welcome to post rebuttal comments. Use our merchant account request form (found on your company's detailed page at ResellerRatings) so we can grant you permission to post rebuttal comments for your company, and then visit your company's comments page to reply to an existing comment.
I created one or more fake accounts and submitted one or more fake ratings for my own company or for another company at ResellerRatings, and now there is an "admin note" on my company's reviews page letting the public know about my fraudulent actions. What can I do about this?
Our open letter, terms of use agreement, registration agreement, and survey page, all forbid retailers from submitting reviews for their own company or any company on our site. Upon the discovery that you are responsible for fraudulent reviews, we will post a note on your reviews page detailing our findings for a minimum of 30 days. If you continue to post fraudulent reviews, the note detailing our findings will appear on your reviews page permanently.
There is an evaluation/comment for my company that I think violates your policies. What procedure do I go through to get it removed?
Please sign up for a Merchant Member account which will let you flag reviews for evaluation under our published terms of use. Otherwise, you can always click the report button and we will contact you over the violation.
ResellerRatings rated our company unfairly. Please explain.
We do not rate companies. Our site users are 100% responsible for evaluating 100% of the companies listed at ResellerRatings.com. The people who own and operate ResellerRatings.com do not submit ANY evaluations for ANY merchants. We only maintain the technology and software that powers the site. Further, users who post evaluations are 100% legally liable for the content of their comments.
I want my company removed from the site.
We did not add your company to the site (one of our registered users did) and therefore we do not remove companies from the site.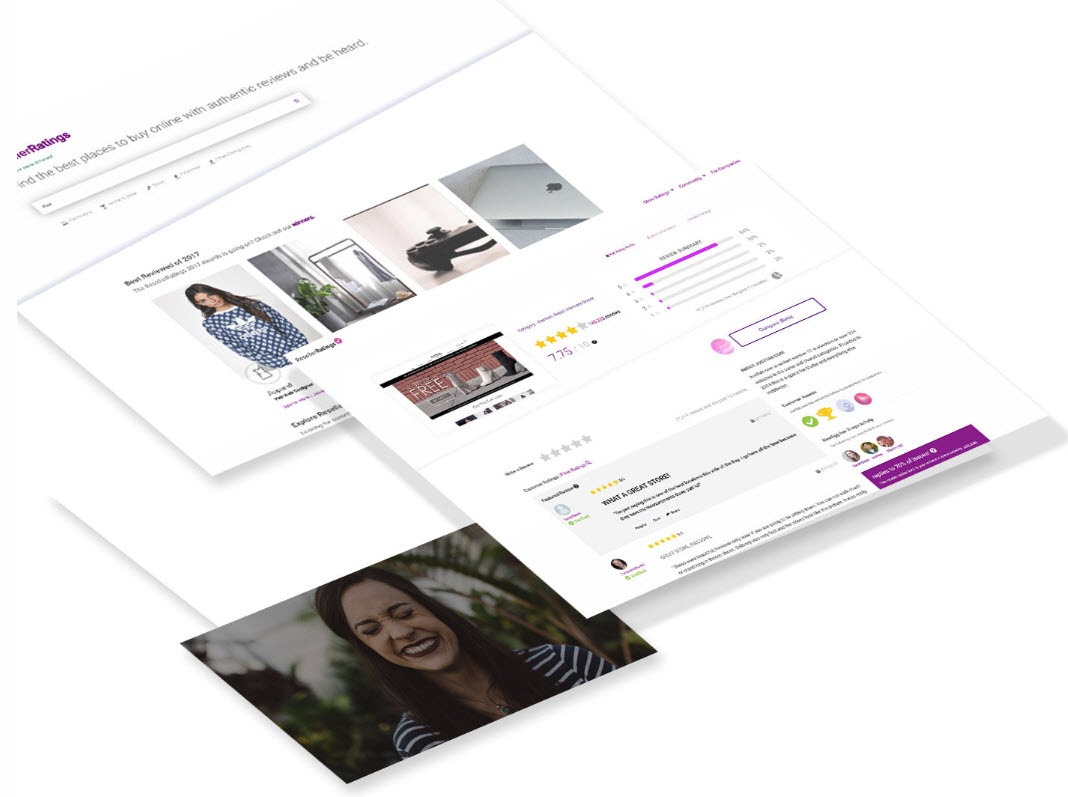 If you have further questions, please contact us at support@resellerratings.com
Did this answer your question?