Map Locator part I - Why Power your in-locator stores with dynamic content and get stars in organic search. ResellerRatings Team
Near me views have doubled year over year on mobile. When customers find you, when of the key channels they find you is through search. ResellerRatings local reviews helps augment the local journey by powering up several facets of search with reviews data from your customers.
In an effort to power the voice of the customer, we ensure that verified customer data gets into all the places it can, entrenching itself in key critical points in the customer journey.
Advantages of local reviews
reviews are placed on all your store locator pages making these pages more dynamic and relevant

Give trigger ready customers the information they want as they check information on the fly. Meet their expectations with reviews and recommendations from real customers.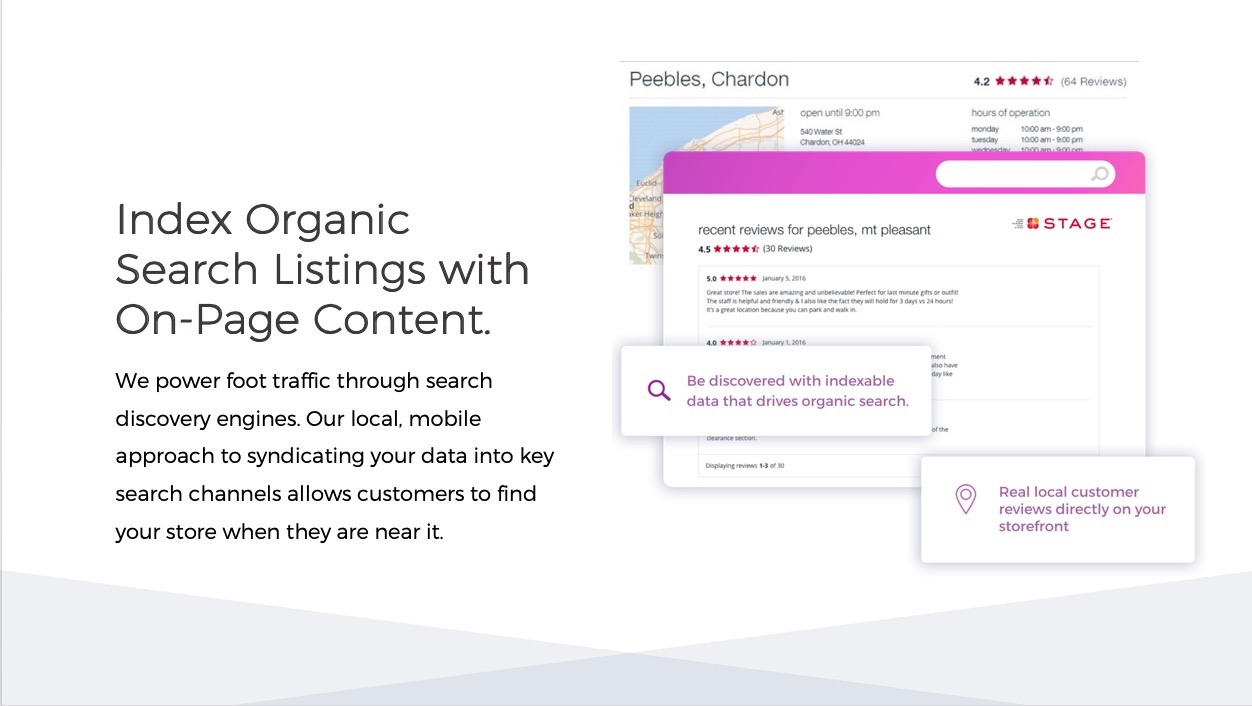 We partner with YEXT and SweetIQ to enable this if you are already leveraging them for local pages

Get Stars in your Organic Search Results (yay)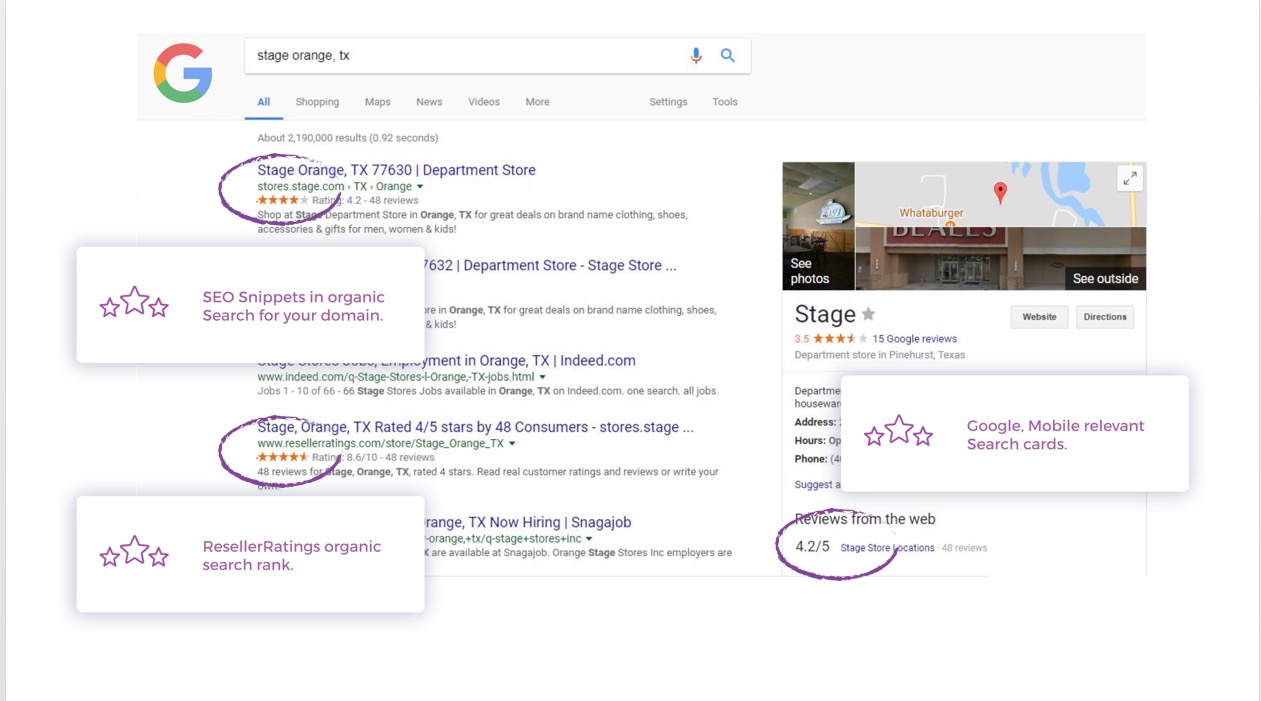 Augment mobile search with more Reviews from the Web data, outshining competition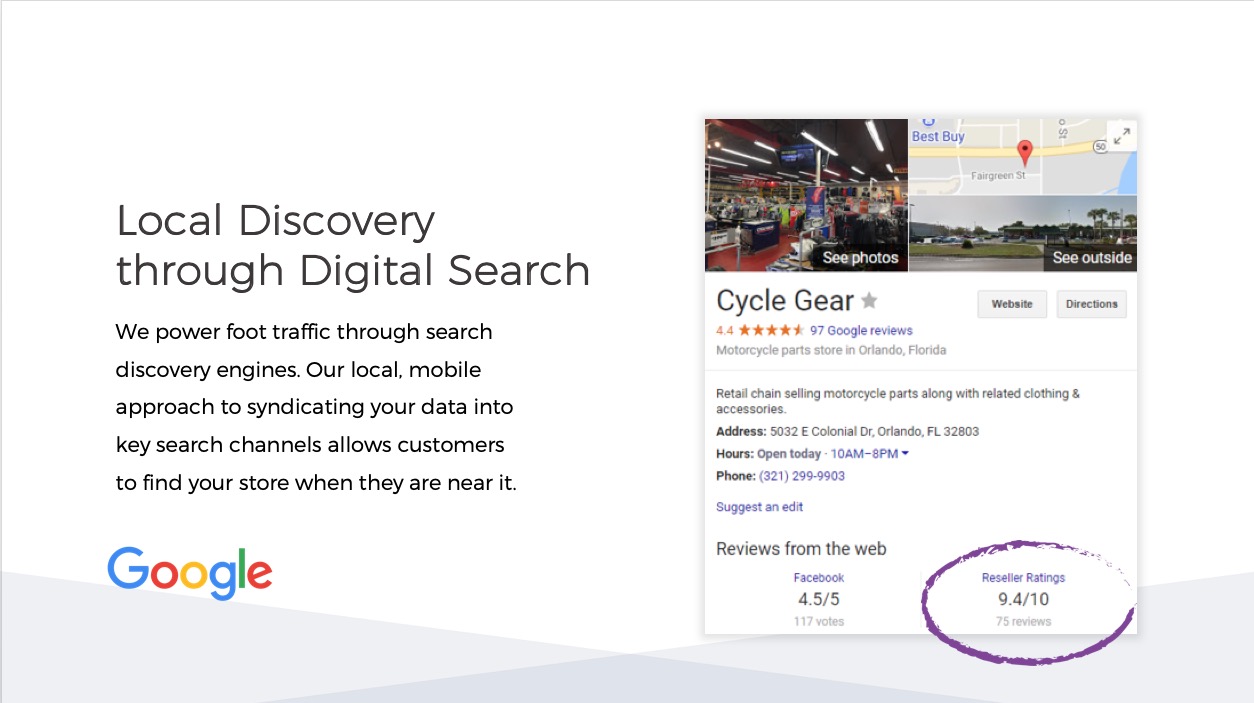 Implementing our Reviews with your Store Locator
Once you've started the process of collecting reviews with ResellerRatings, you're going to want to start propagating that content though-out all areas of your customer journey. It's pretty easy to do.
There are two ways to do it to ensure you get Stars in Search.
Implement via our API for native rendering of content

Use our Widgets to implement
Did this answer your question?