Introducing Shopper Feedback for ResellerRatings Micro-surveys, long-form and NPS all at your fingertips in one platform
Let your customer's voice drive your business sales, win-back, explore issues and refine your customer's journey.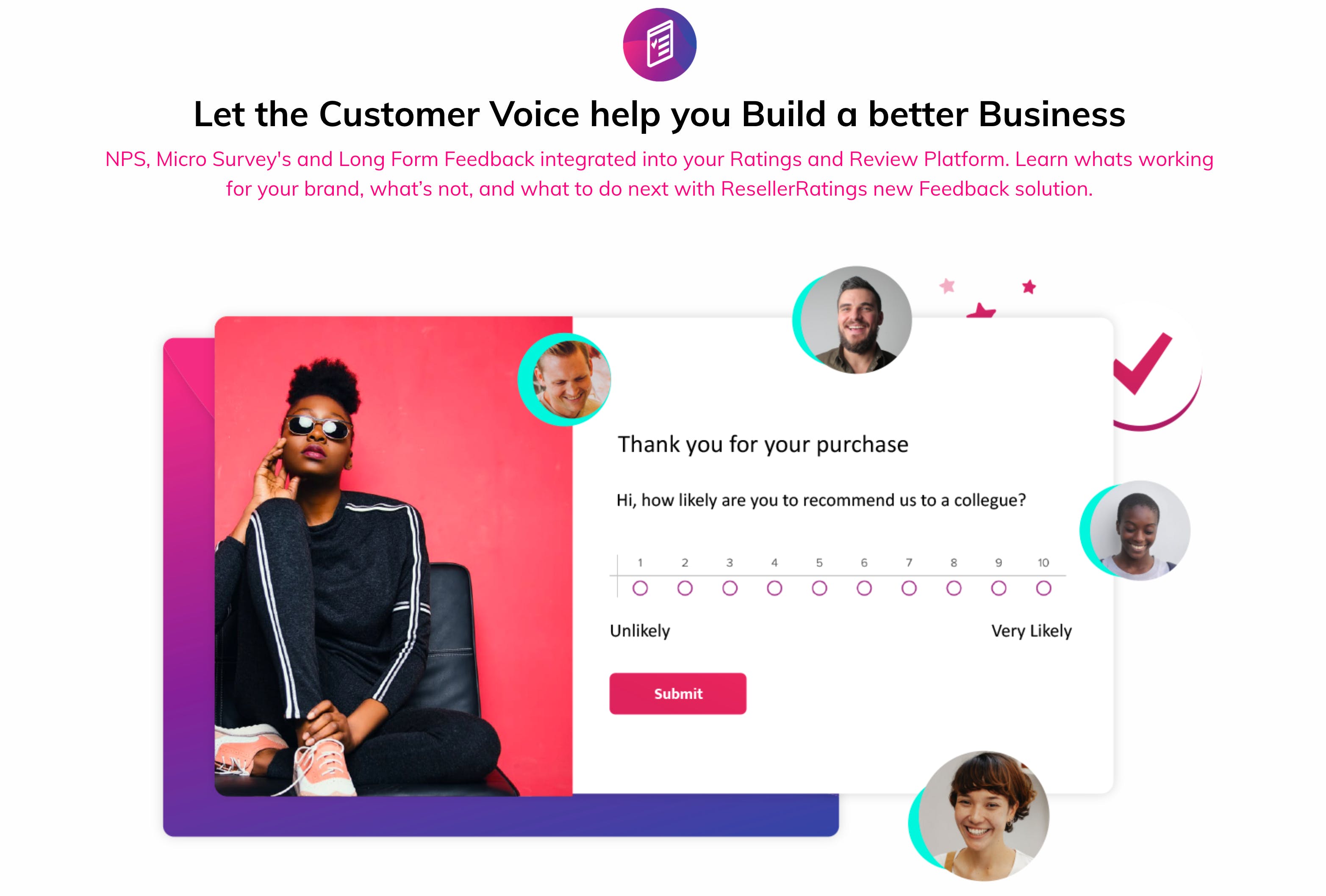 You're not just acquiring shoppers, you're building fans.
...and you can't build fans unless you listen to them and integrate them into your companies culture.
Part of the integral mission of ResellerRatings is to help YOUR brand integrate the customer's voice into your company, to help guide, grow and connect shoppers to your message. In a way, we've always collected feedback, but we've collected overall cSat.
ResellerRatings does two things for you - we take the customer voice, no matter what form it's in, and we make it powerful for an e-commerce store to use. We take the shopper and make them part of your company. They are advisors, your loyal customers, and perhaps the most insightful of anyone in your company.
That's why we are bringing a whole new level of granular feedback capabilities to you.
It's the most in-depth take of the customer's voice, and the ability to segment the customer's voice and take their opinion at the right moment, at the right time - makes all the difference in the world.
Data and customer stories that 'Meet the Moment' for your customer journey.
Feedback allows us to amplify the customer's voice and give it strength within your organization
Feedback allows your store to isolate and target core issues - and do something about that customer's voice
Feedback helps your build the best customer journey for your shoppers
Did this answer your question?