Integrating your Reviews with Facebook Don't just let your reviews sit idyl on your site - syndicate them ResellerRatings Team
Facebook Integration is only accessible to business pages that have over 2k likes, as this opens up access to custom pages your business can deploy.
Propagating review content across Social Media platforms like Facebook, or Twitter happens in several ways on ResellerRatings.
Storefront social media shares - this constitutes the number of shares and the number of reviews shared on your storefront

Integrate the ResellerRatings Facebook App

Share review content via a post
What the App looks like on your page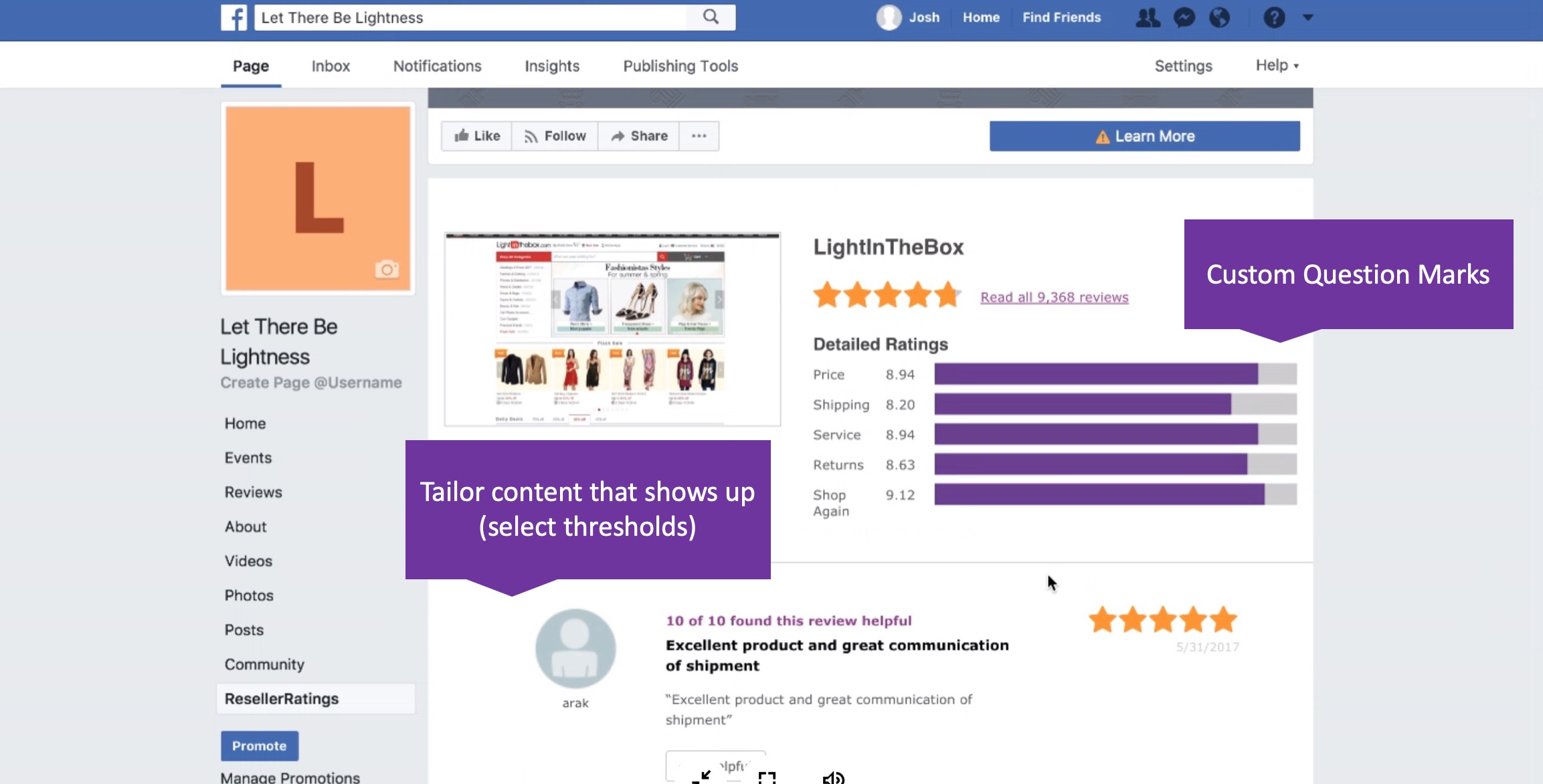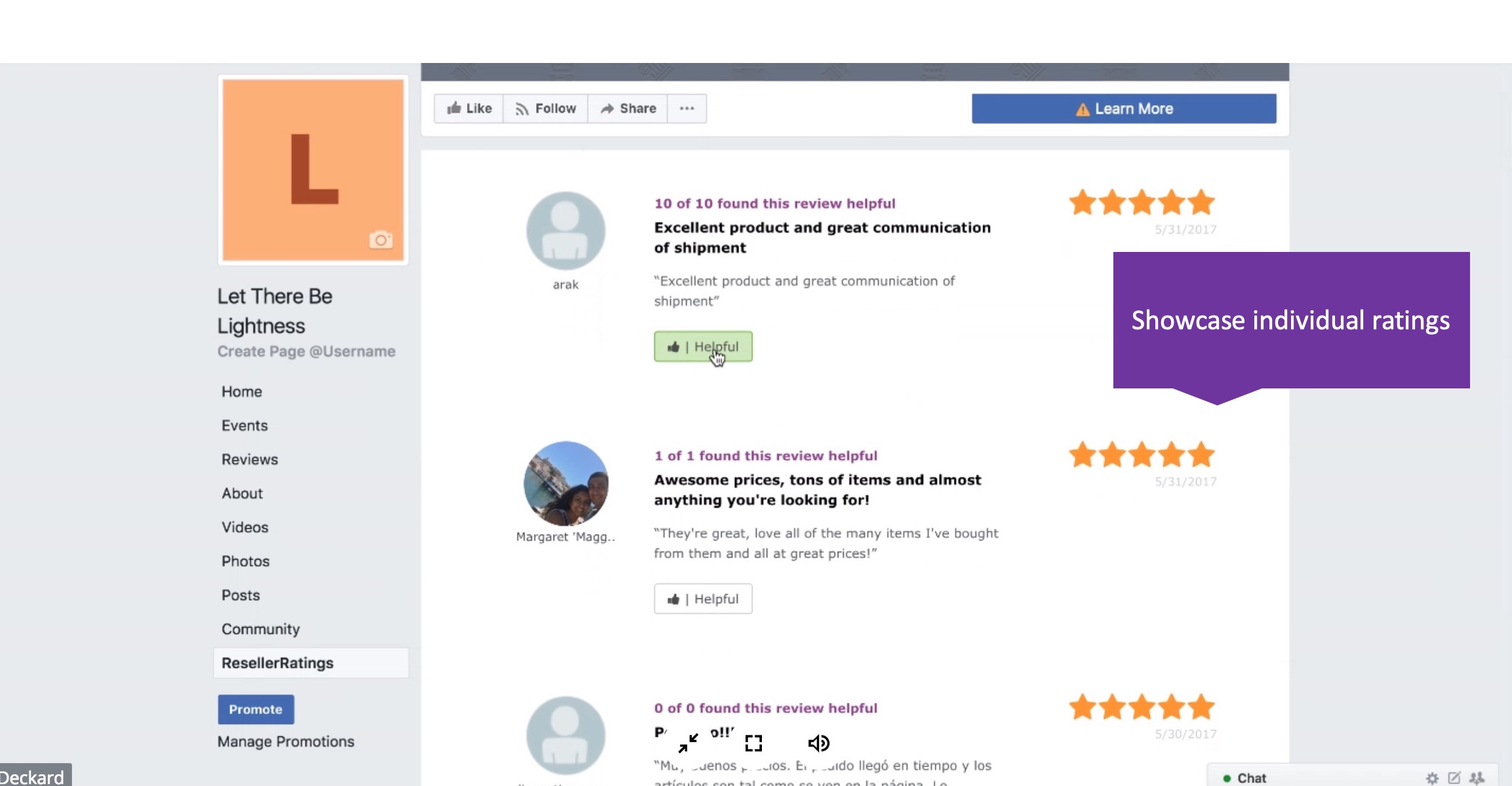 Integrate the ResellerRatings Facebook App
By default, the tab loads at the bottom of other tabs showing on your page. You can change the location by editing your page.
From your page, navigate to "Settings" > "Edit Page".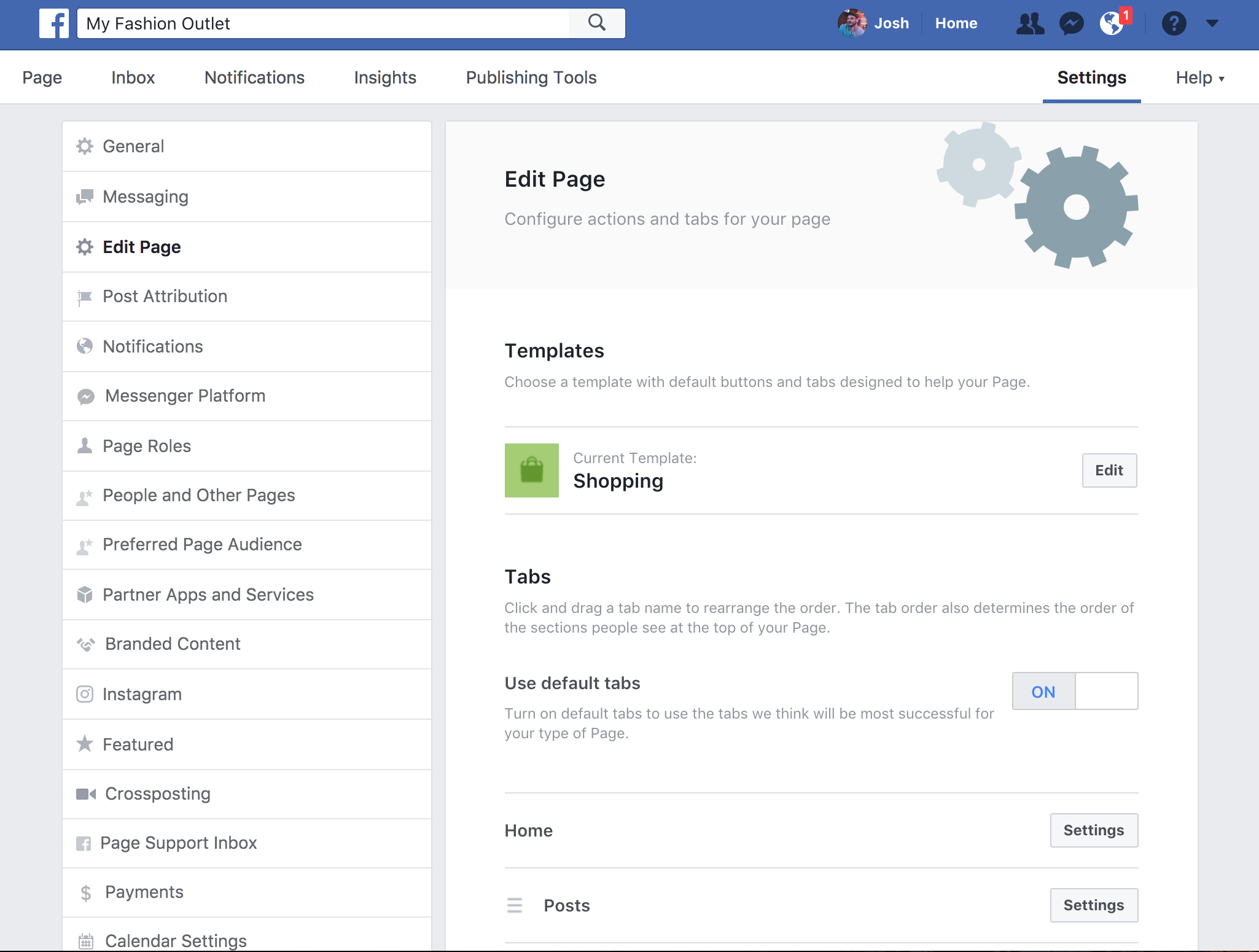 From there, you can change tab positions with drag and drop.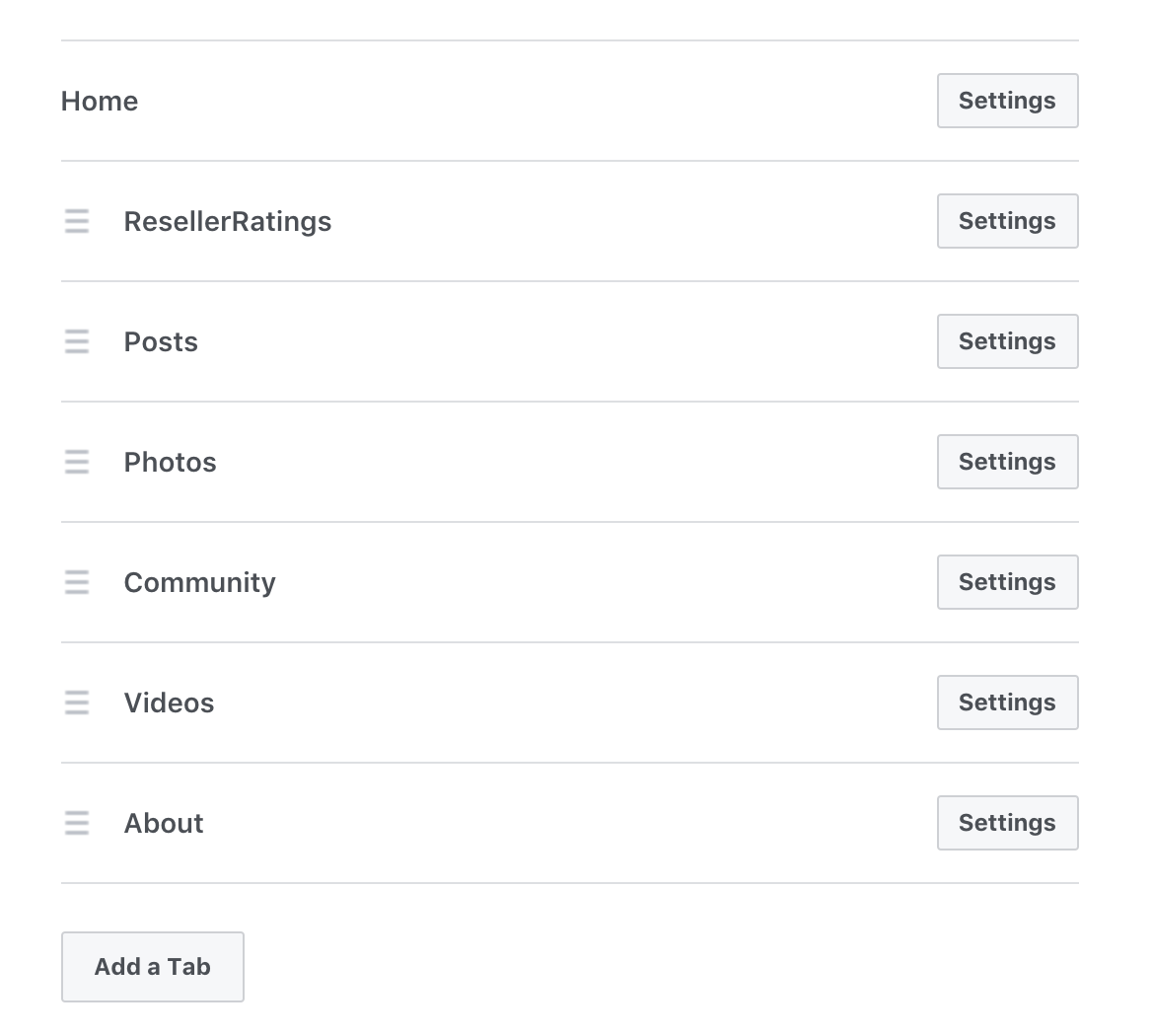 Configuration
This one-click installation allows you to post your reviews directly to your facebook business page. You don't have to keep posting reviews as this app can mirror your ResellerRatings storefront. You also have the option to segment reviews, or show reviews by specific tags.
You must be logged into your facebook page as the page administrator before installing the tab, otherwise an issue will occur with associating the right user permissions with the correct app.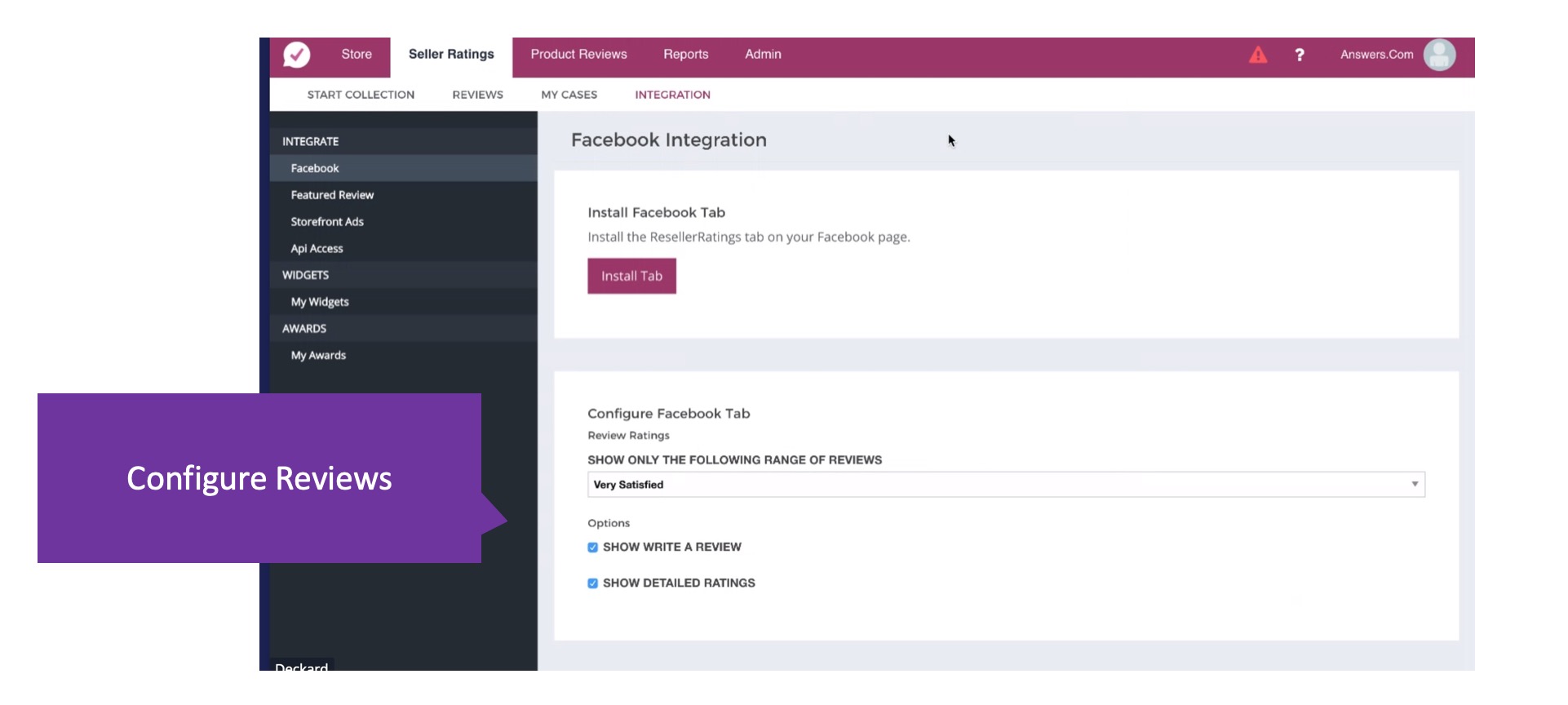 You have a variety of options here
Show write a review - this shows a write a review link that encourages people to write a review about your store that will syndicated back to your facebook page, ResellerRatings and other channels

Show Detailed Ratings - shows detailed data bolstering your specs, like returns, shipping, and other custom data points.

Show range of reviews - showcases specific reviews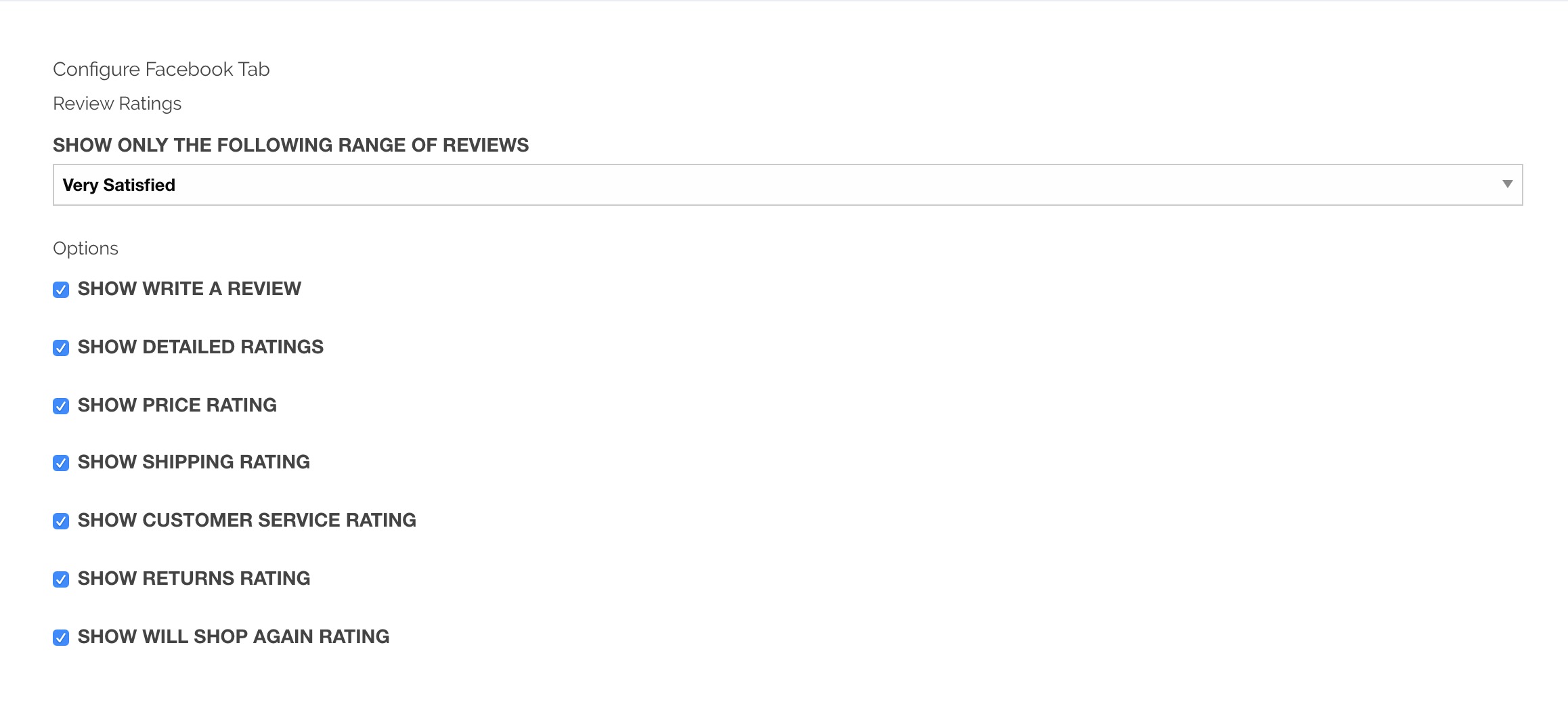 Social Analytics
In addition to displaying reviews on your Facebook page, several key social interaction metrics are collected and displayed in the ResellerRatings dashboard. To view social analytics, navigate to "Reports" > "Integrations".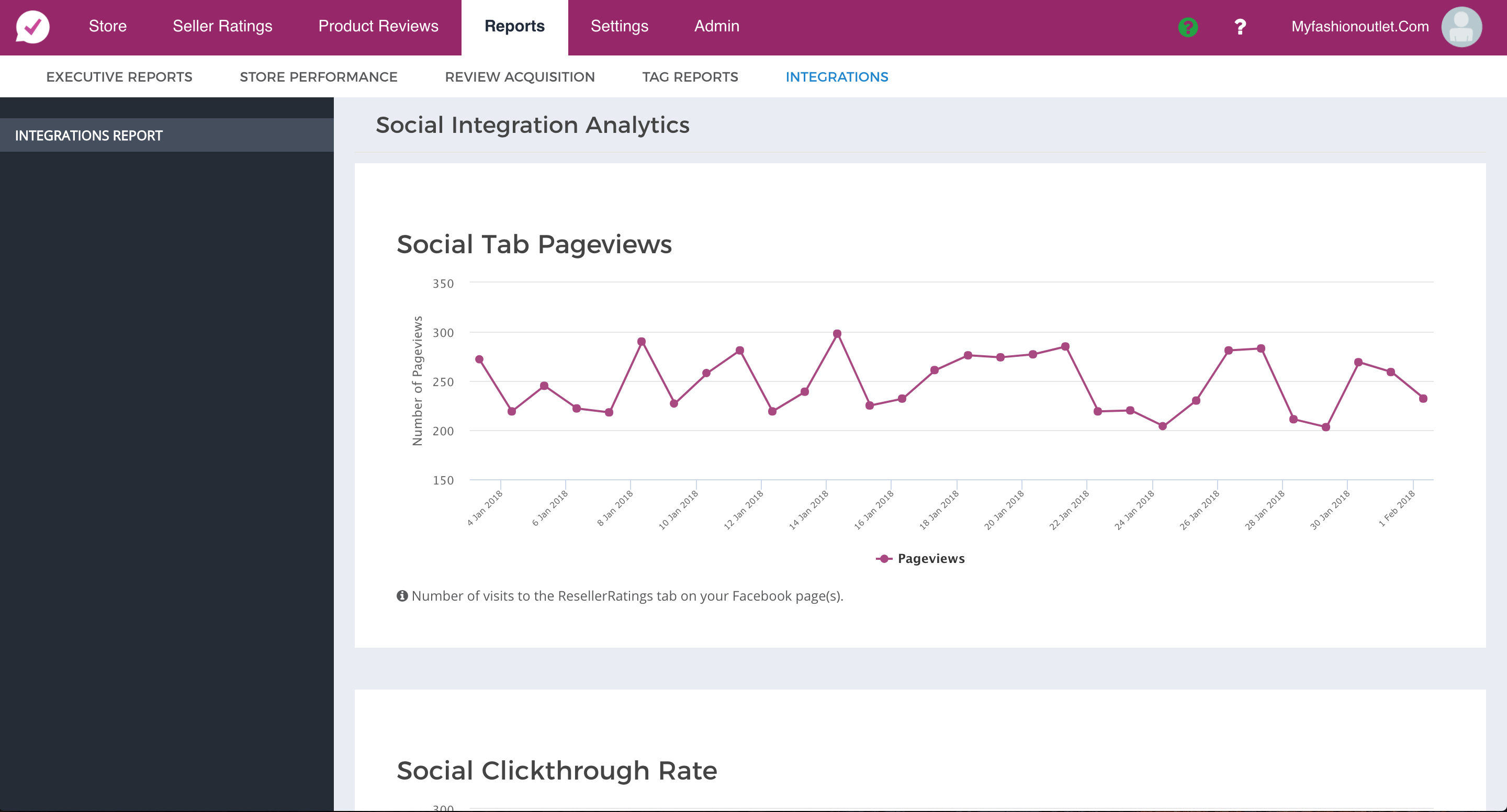 Social Tab Pageviews
The pageviews metric shows the number of times users who visit your Facebook page open the ResellerRatings tab.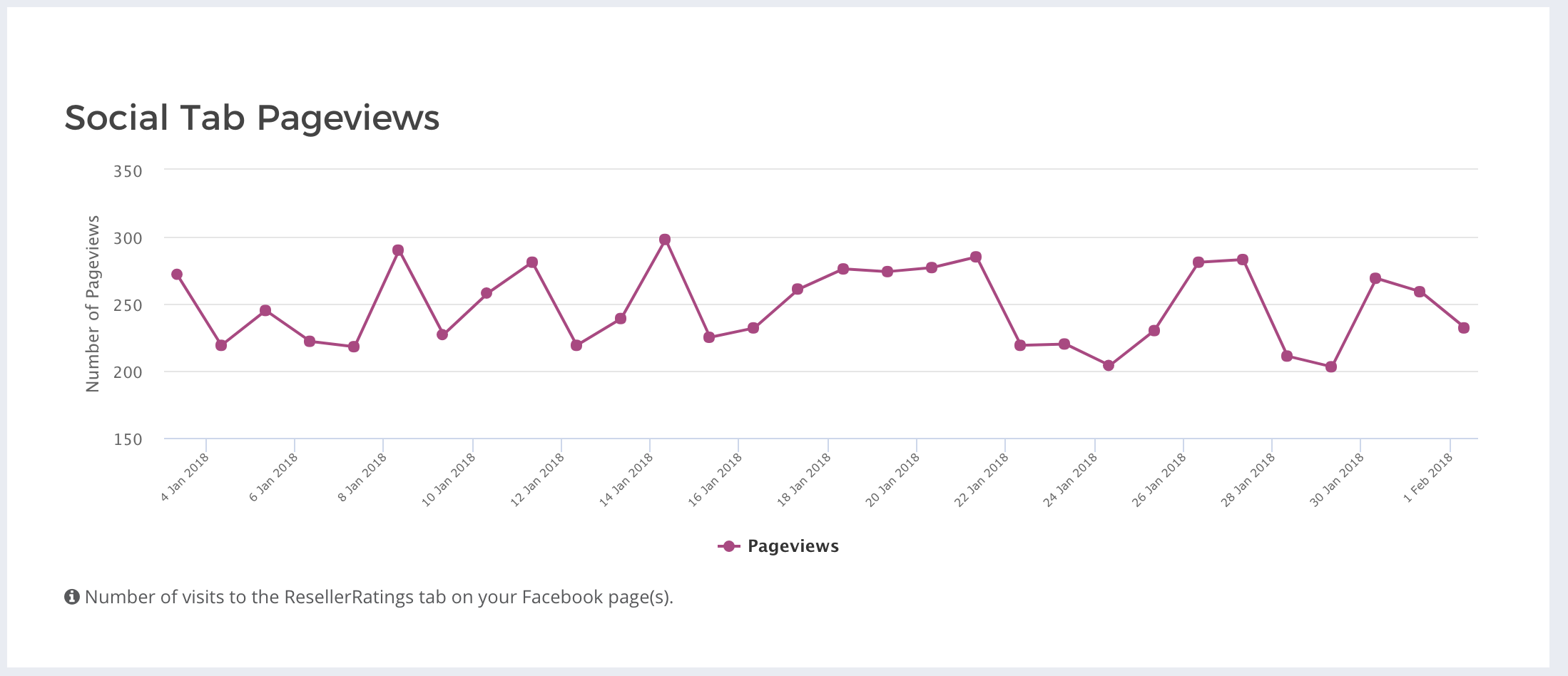 Social Clickthrough Rate
The clickthrough metric shows the number of times users navigate to your profile on ResellerRatings from Facebook, either through the ResellerRatings tab or from shared posts.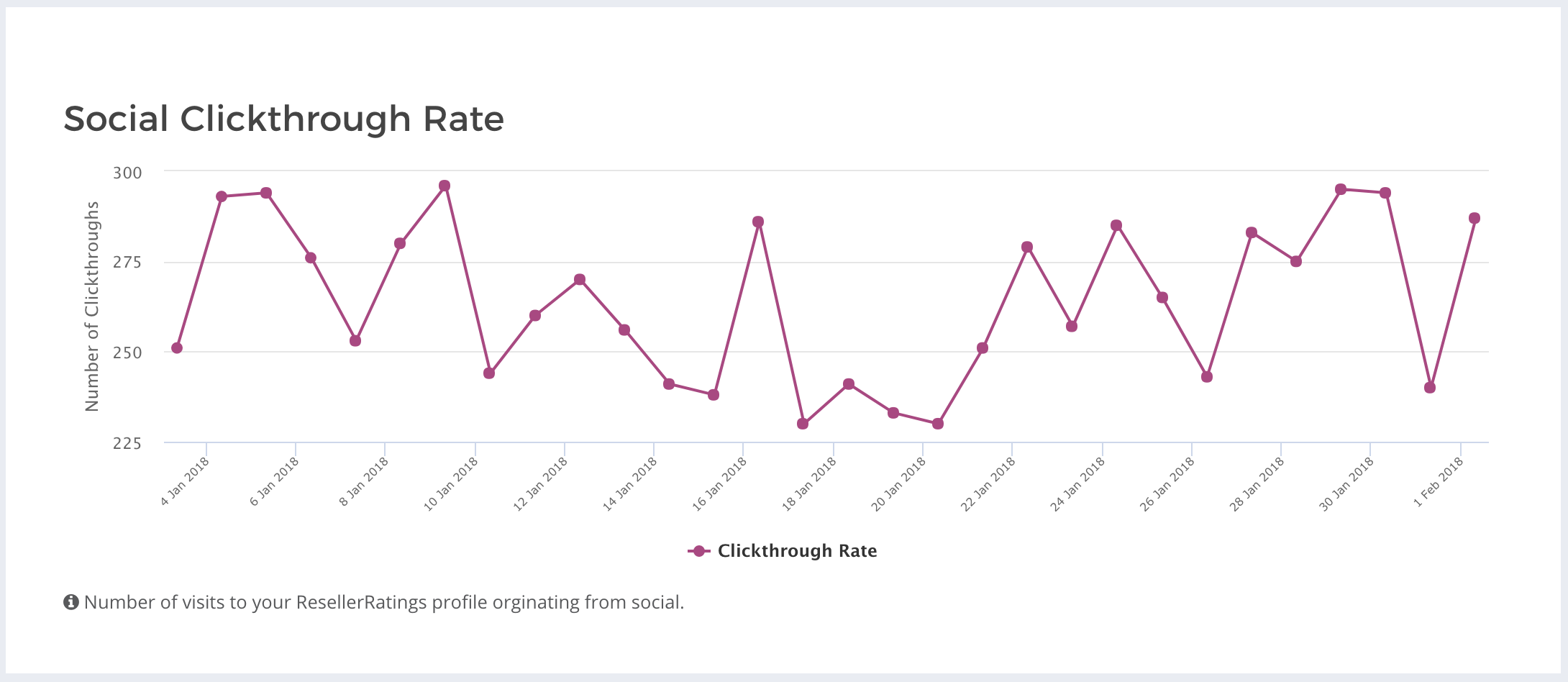 Social Reviews Conversion Rate
The conversion metric shows the number of times users who find your ResellerRatings profile through Facebook add a review.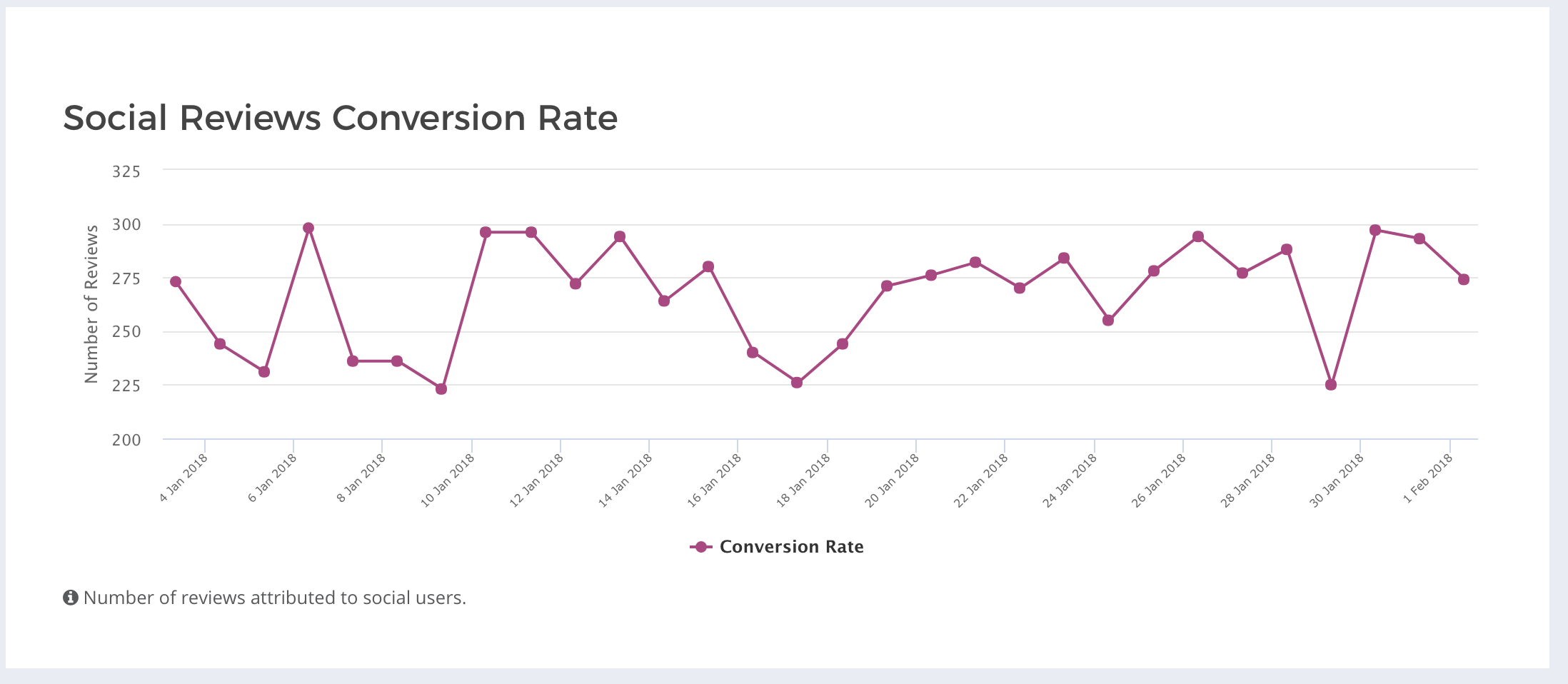 Important note: Social Analytics reporting is near-realtime but may be delayed up to 1 hour.
That's it!
Hopefully this has been enough to get you sharing ResellerRatings reviews on Facebook. If you still need some help, please contact customer service.
Did this answer your question?