Google Stars in Ads going into 2021 New rules from Google Publishers - Switch Over from Instant Survey to EAP ResellerRatings Team
Google's made a series of changes that will affect review collections into 2021 for all Review Vendors. Luckily you've signed onto ratings and review partner that can easily adapt to these changes and has you covered.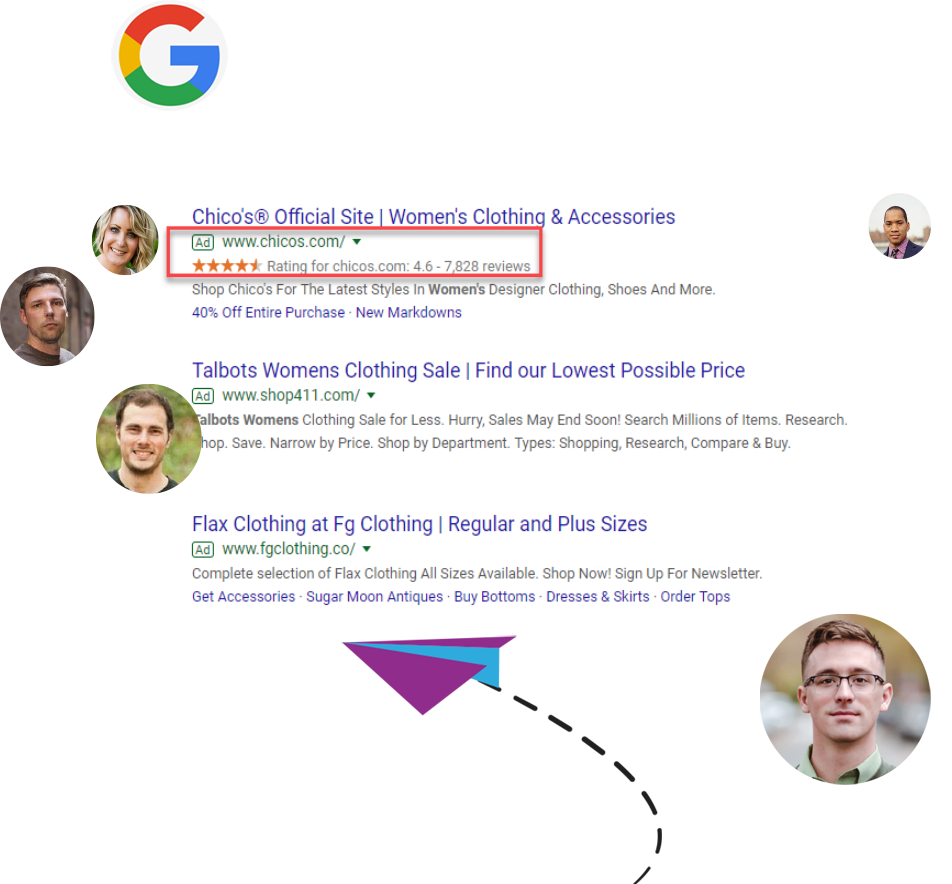 Explain to me the Change
First of all, all review vendors are affected if your preferred way to collect reviews is via point of sale.
If you've been collecting reviews at the point of purchase (thank you page, or confirmation page), you can deploy a ResellerRatings Email After Purchase (EAP). These are great when you care about review volume and you just want to collect feedback, deploy it across your site for conversion to sale. Traditionally Google took in this content into the Seller Ratings Google Ads you see when you search. They've sunsetted this and instead want to capture a FULL purchase experience, from website to delivery. Luckily, we've been doing this for 20 years with our Email collection technology and it only takes you a minute to switch over from Instant Survey to EAP (Email after Purchase).
How do I change to EAP (email after purchase)
Well, the good news is that it's really easy. Check out the loom video below or reach out to our team via CHAT (Bottom right) or contact us at support@resellerratings.com
Maybe you want to do a SPLIT between Instant Survey (optimize on review volume), vs EAP (optimize on google stars). You can do that very easily with a few clicks!
How do I customize my email look and feel?

Under survey customization, you can test the look and feel, customize it, and edit it to your liking. You can control many aspects of the email. Our default email looks like this, and has over a 20-25% open rate!
Does Email After Purchase Support Custom Questions?

It supports everything Instant Survey does and more! You'll have to re-create these questions in the custom questions configuration and apply them to Email After Purchase. Reach out to us to do it for you if you'd like!
What happened to all my Instant Survey Reviews
They are still there and still provide a point of reference within your organic search results, your on site widgets, for conversion to sale. They are very powerful and can be powered further to showcase at every customer touchpoint with our beautiful widgets
Will I have to start my collection again?
Google only uses the last year of reviews to integrate within Google Adwords, and you only need 100 reviews to get your feed fed in. Customers only see the last 3 months of reviews as particularly most relevant, so you should be able to capture your review content very quickly again with our EAP method
Did Google do this to just ResellerRatings?
No, Google removed point of sale reviews across the board for all vendors. ResellerRatings clients have a choice of point of sale reviews (which accelerates review collection rates and has high conversion) over EAP (which is the fulfillment of product)
Did this answer your question?