Executive Reports - Create a report Getting Started with Creating Reports ResellerRatings Team
Creating a report
Simply go to your dashboard > reports > Executive Report link and click 'create'. You can create as many reports as you need.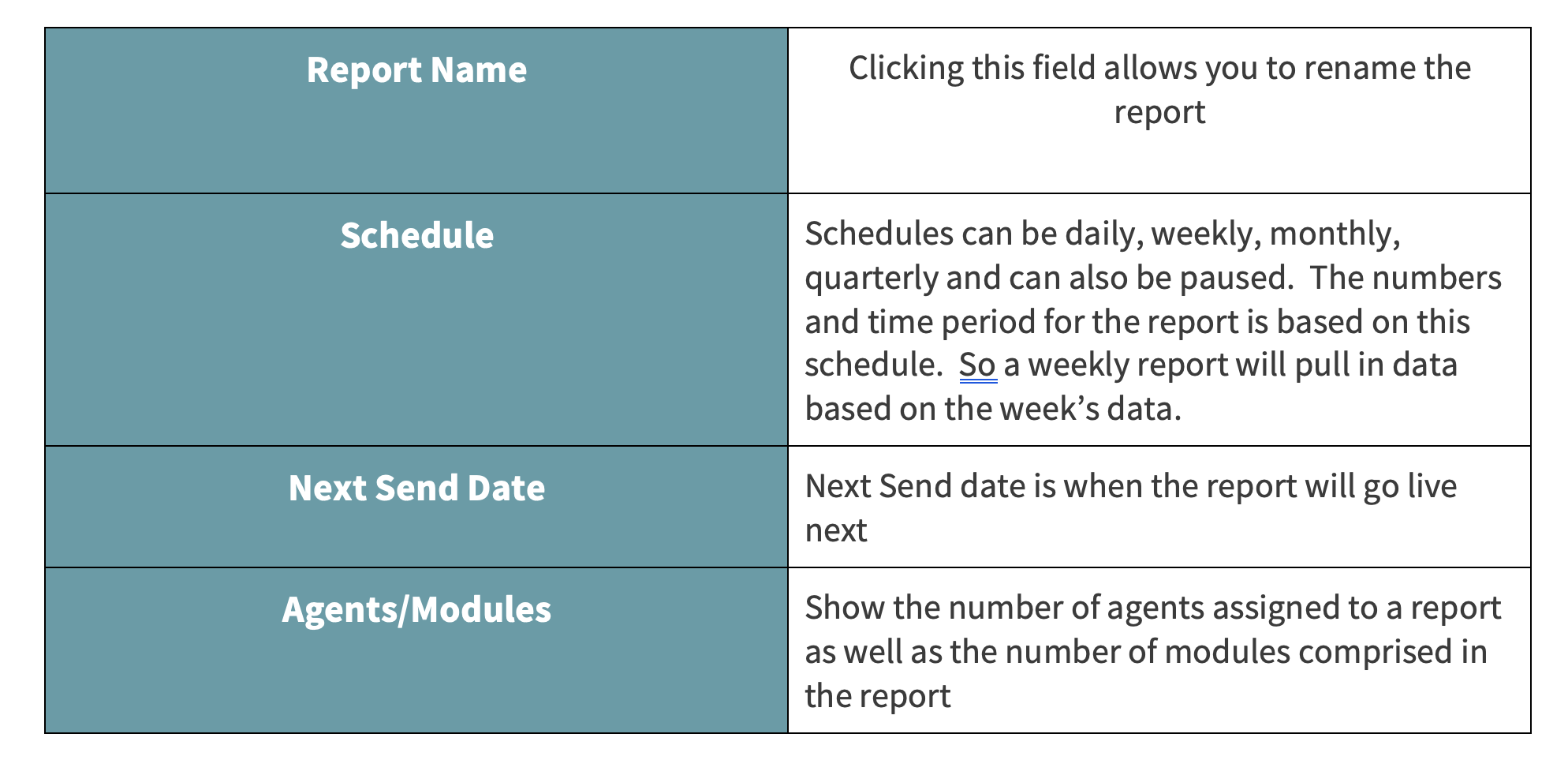 Adding and removing modules
Click the bars on the report line and you'll be able to now add reports, thumb through them and click 'add Module'.The first thing you'll have to do is to 'add' a module.You can remove modules by clicking on the upper left hand side trash can and remove it.
You can add and customize many modules for a report.
Adding and removing agents
You are always added to receive reports you create.This cannot be changed.However you can add additional agents by clicking + agent at the bottom of the module list.Agents who are assigned executive reports can see the report in their own list.
Agents assigned reports can rename the report, change the schedule, and pause it.However the cannot edit the report contents.The schedule and name changes are unique to their account and are not reflected in your original created report.Removing a report, removes it from all the agents assigned.

Module Breakdown
Modules are thematically arranged around families.Some include Review Acquisition, Storefront, Widgets, Enterprise, etc.Each module may have a series of customizable options depending on what data we want to show or intend.Here are the core pieces of a module.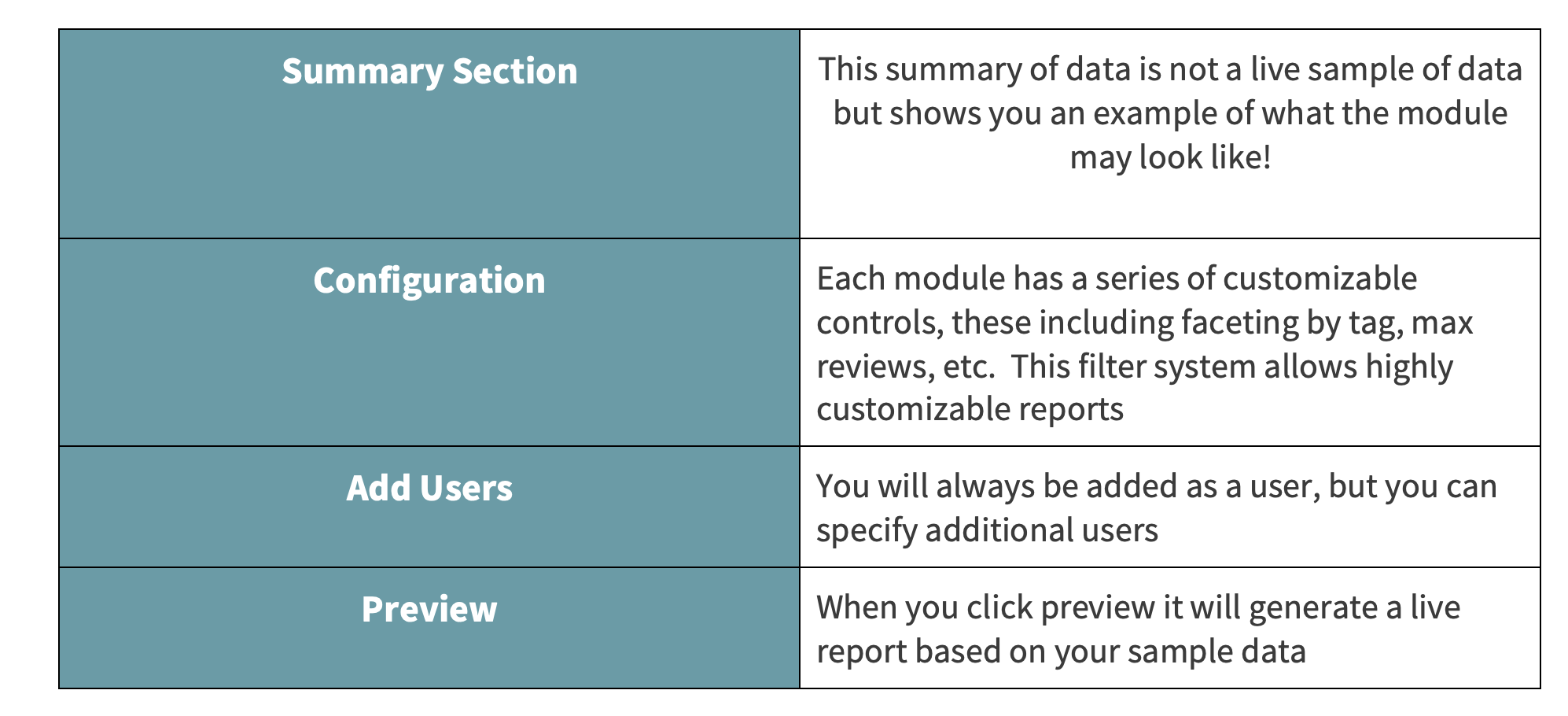 Did this answer your question?