Showcase yourself as an elite merchant - with amazing ratings.
A gorgeous widget to convert on your customer journey without distraction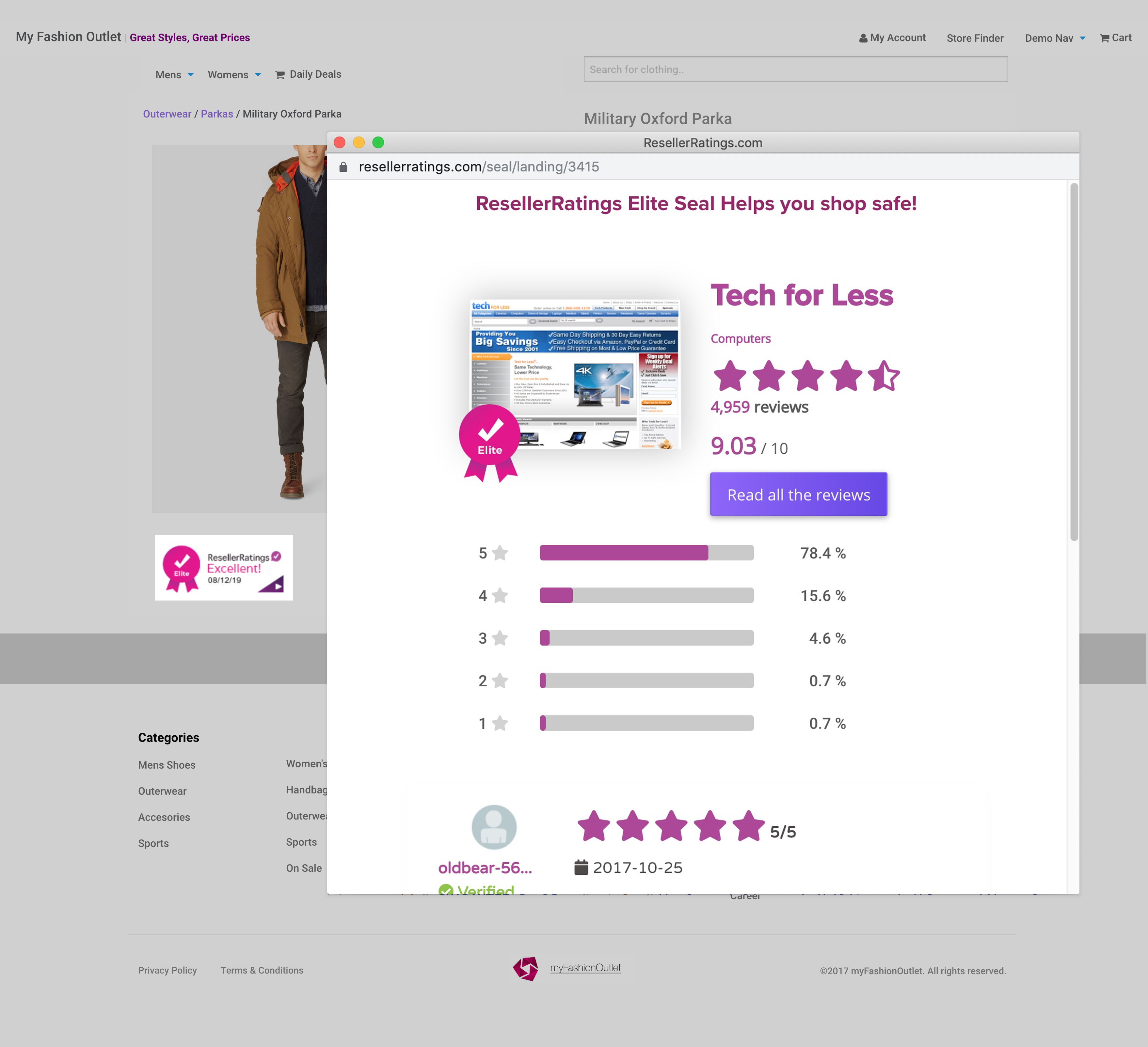 ResellerRatings has a series of widgets and customizable showcase widgets available for all our clients. However there is one special widget that is awarded to only high rated merchants. That's our Elite Seal.
The ResellerRatings Customers Elite Ratings seal was designed for one purpose. To decrease cart abandonment and increase conversion. It aggregates all the reviews you have and presents it in a gorgeous pop-up that is easy for customers to understand.
Showcases you as a highly rated merchant

Awarded to only clients who meet the ratings standard

Provides additional functionality that is designed to keep clients on your website

Showcases your selected 'featured review' (see featured review)
Think of the elite seal as a pop-up ratings storefront from ResellerRatings, right on your store pages. When clicked, it launched a beautiful pop-up that showcases all your ratings and reviews. Build for both mobile and desktop the Elite Seal pop-up is built for many browsing experiences. Unlike the other widgets (which click through to RSR.com), the elite seal designed to keep your customers on your retail journey, on-site without distraction.
Qualifications
To get the ResellerRatings Elite Seal - you must meet a special criteria.
Requires 4 stars minimum (8/10) rating

a minimum of 30 recent reviews to qualify and deploy on your site.
Sizing Dimensions
150px(w) X 65px (h)
Access the code
You can get to the page configuration by going to SellerRatings > Integration > Elite Seal. To place the widget on your website, simply add the Javascript alongside the accompanying div tag wherever you want to see the actual widget.
Most clients place this code in their website footer or sidebars.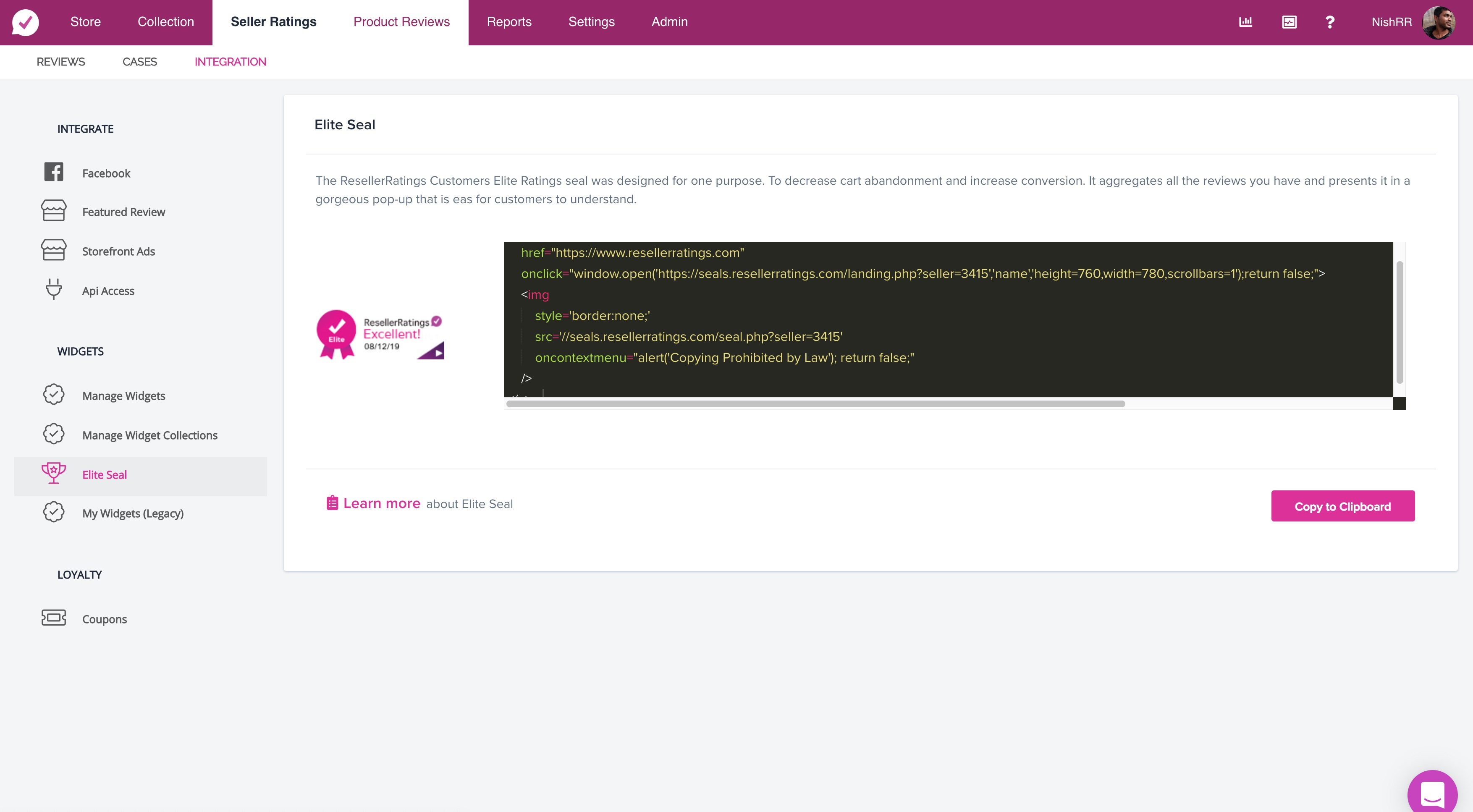 Can I filter the reviews in any way?
No you cannot. The purpose of the Elite Seal is to showcase your ratings through and through. However, you can only have access to the Elite Seal if you have great ratings!
Did this answer your question?