Customizing your store listing with critical shopper-relevant information.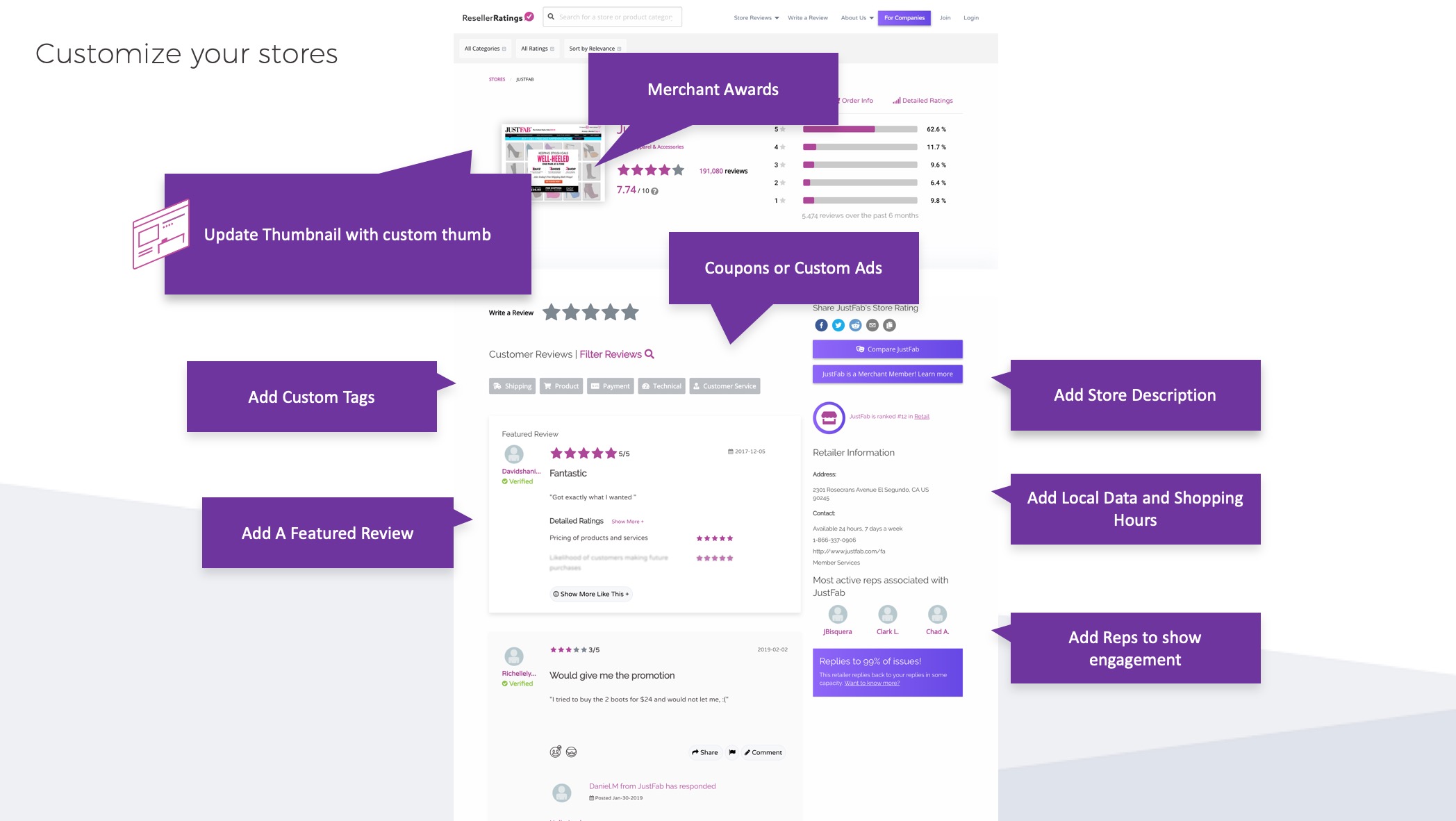 Customize your storefront for shoppers
ResellerRatings gets hundreds of thousands of shopping visitors per month. All these consumers are interacting with storefronts, reading reviews and engaging with customer stories. Did you know you can control and customize various aspects of your ResellerRatings.com storefront. Most merchant members can customize various aspects of your store, but particularly great merchants can go a bit deeper.
Featured Reviews
Featuring reviews allows you to showcase a reviews when your average rating exceeds or equals that review value. Featured reviews allow you to highlight a particular glowing customer note and is the first thing other visiting customers see on your storefront (after the rating).
Your featured review is also highlighted in Search! When someone searches for your store, a blurb can show up below your store. Usually our algorithm will pick a review, but with featured reviews enabled, you can select which review gets picked.
Storefront Ads
You can add campaigns and special events on your storefront, as well as track the clicks as you promote your ResellerRatings page. Ads allows you to customize the front-end of the store, adding banners to either the mobile site, right above reviews or even to the side.
Ads can be created to run all the time, via a timed campaign or more.
Learn more here.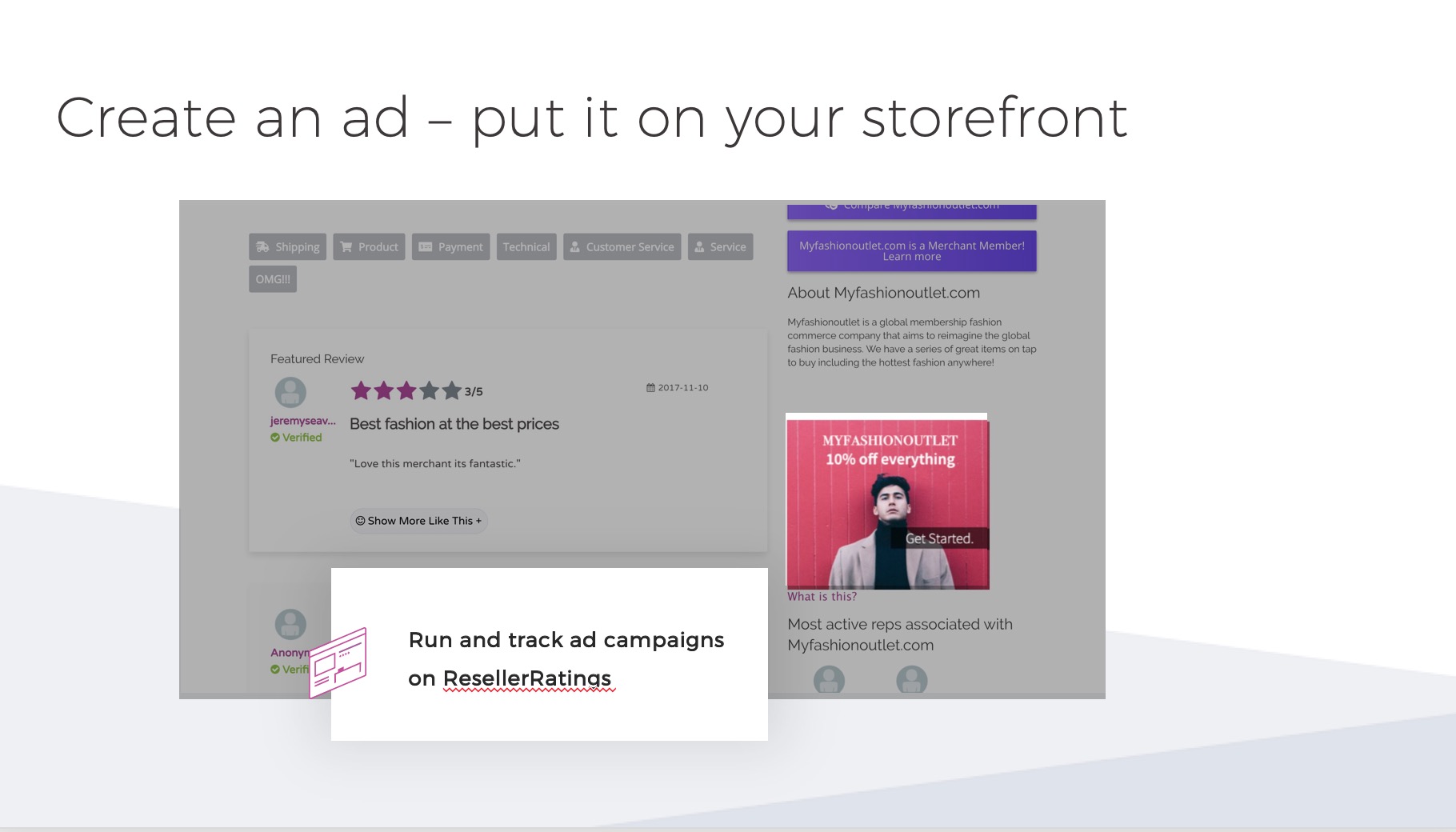 Coupons
In our coupons sections (see coupons for more information), you can select and augment a message that directs customers to write a review for a coupon or deal. This attracts customers to your store to create review content but also connects the potential customer back to your store for purchase.

Coupon messaging is enabled directly via the coupon portion of the app.
Store Description
Adding a store description allows you to add extra information for newcomers so they understand your brand and identity. There are several items you can change and modify here including
Store Description

Store Hours

Physical Location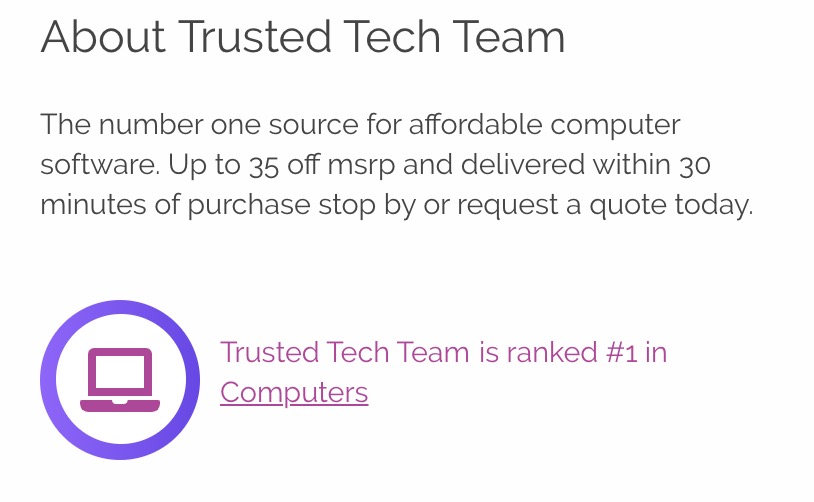 Awards
Getting an elite merchant award allows both your search results and storefront to be called out.

Did this answer your question?