Collect more actionable insights than the average ratings and review survey
Your customer touch points are a limited resource that shouldn't be abused. Unlike others out there, ResellerRatings seller rating feedback captures not only Ratings and Reviews data, but several other benchmark questions. This includes (by default) NPS, and more.
However, you can also customize your feedback to collect even more data that is useful for you. Introducing feedback.
What does it allow me to do?
With feedback, you can
Create your own questions

Shorten or lengthen the survey to optimize it on a question

Add required or optional questions and more
The customization options change how your customer interacts with a survey through the intelligent deployment of questions. Customization affects both the Instant Survey deployed on your site or even the ResellerRatings.com on-site survey experience.
You can reach feedback under SellerRatings > Start Collection > Survey Feedback Builder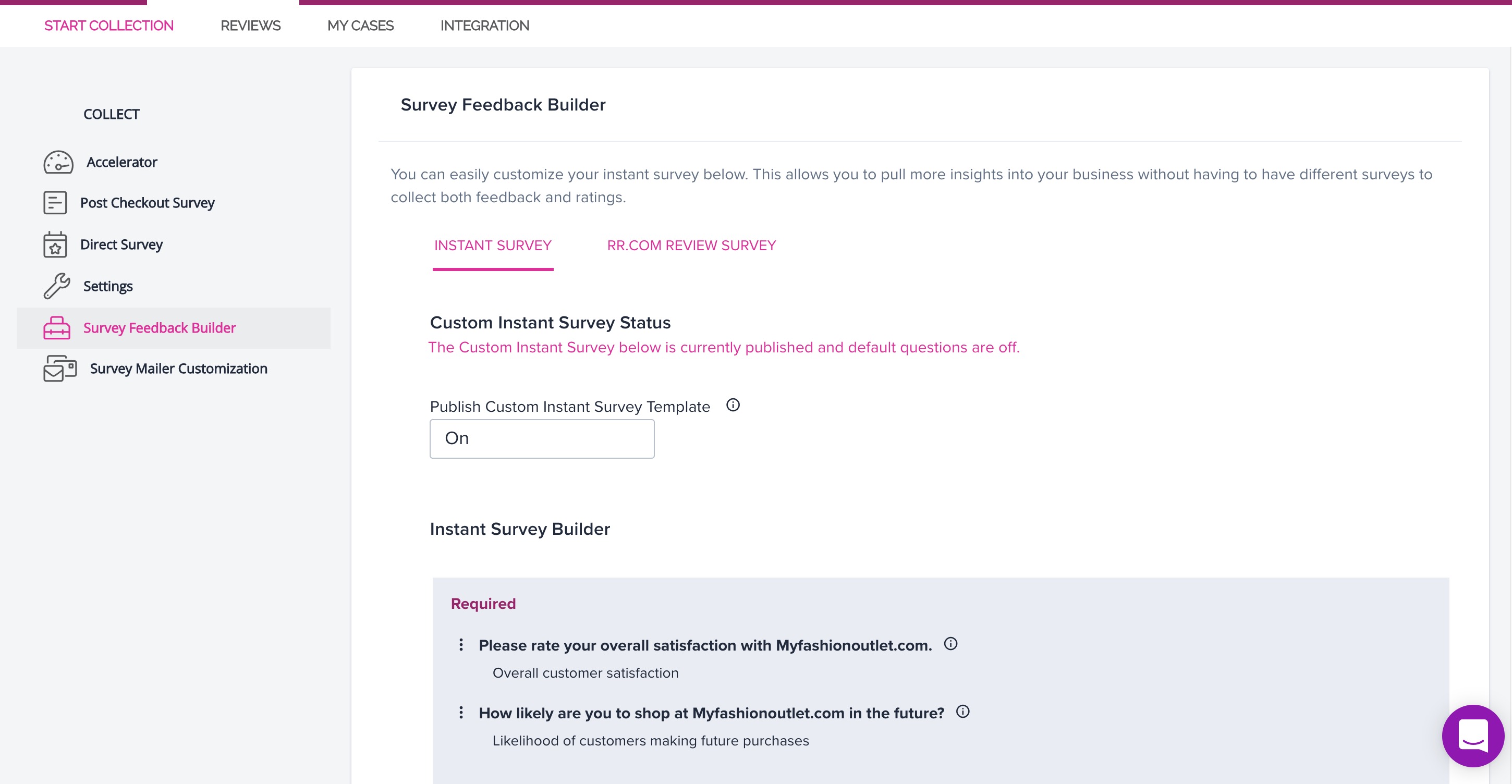 Topics to learn about