Big Commerce - Product Review Integration - Catalog Ingestion & Review Display
Big Commerce - Product Review Integration - Catalog Ingestion & Review Display Kevin Miller
I. Disable BigCommerce native product review solution.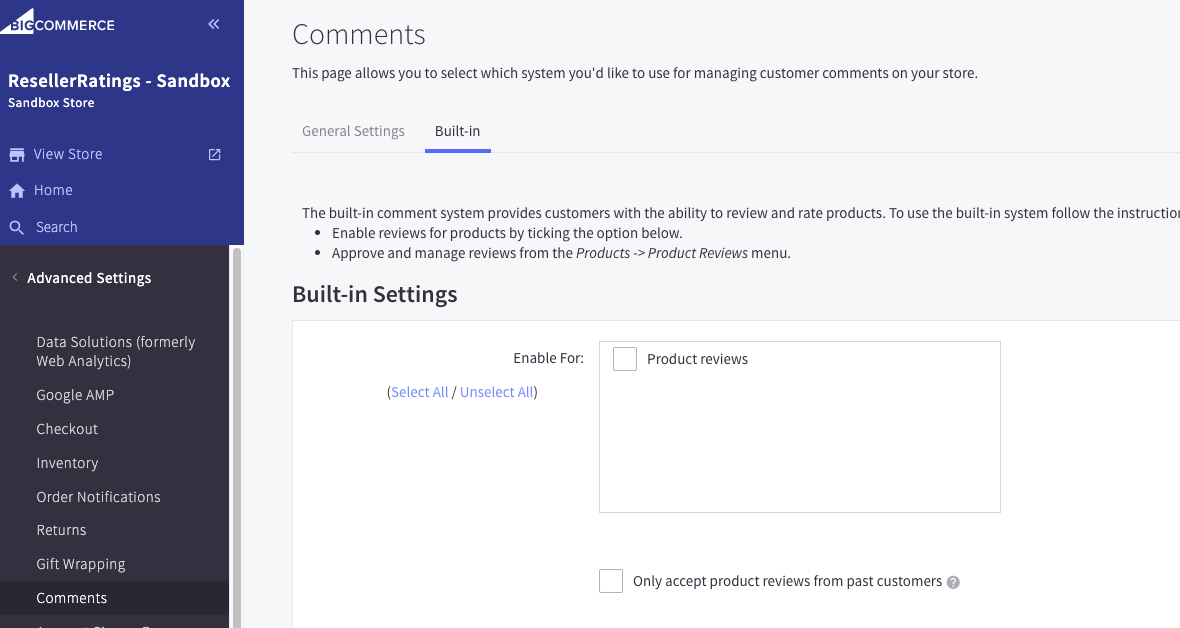 Navigate to your BigCommerce dashboard.

In your dashboard, click Advanced Settings on the left tab --> Comments --> "Built-in Settings"

Uncheck the product review box.
II. Adding the Product Review Scripts for Catalog Ingestion and Review Display
Click on Advanced Settings to take you back to the main menu

Click Script Manager

Click Create New Script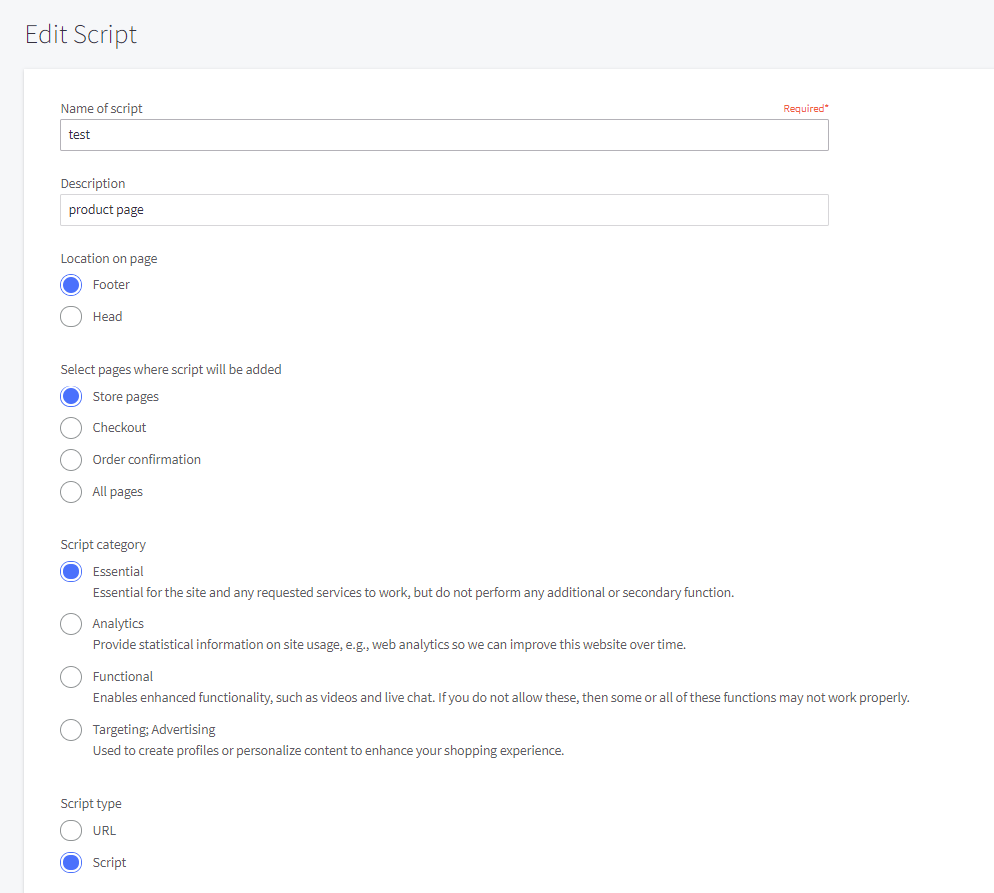 4. Make sure the settings follow the guide above.
5. Place the following script:
6. Make sure to update YOUR_SEO_NAME at the bottom of this script with your unique SEO name for ResellerRatings. Please contact your account manager to receive this information.
7. Click Save
Did this answer your question?