kick-off post-review workflows to expand for more information.
Follow up and get your customers to update their reviews after an interaction.
The 'Ask to revise' feature in the case management toolset sends an email to a customer to ask them to edit their review on ResellerRatings, which further syndicates and updates your review to our channel partners like Google.

The feature optimizes how customers reply back and validate the customer so they don't have to
find their review and search for it

automatically logs the customer in and validates the response

allows an agent for your store and brand fix issues and have that reflected in your score
allows for analysis and measurements with our impact report for revising reviews
This awesome feature streamlines your reply back and engagement rates and you can see how many customers actually revised reviews based on interactions!
Why does it matter?
Revising a review easily lets you increase your score, and ensure your ratings stay high while addressing unsatisfied customers. It's also really easy for your engagement or review management team to launch the request very easily.
Revise a review is designed to make your customer service team's workflows much smoother.
You can even analyze the impact of your actions on revising a review here.
How does it work?
Go to any review, whether it's in product reviews or seller ratings reviews and open up a review.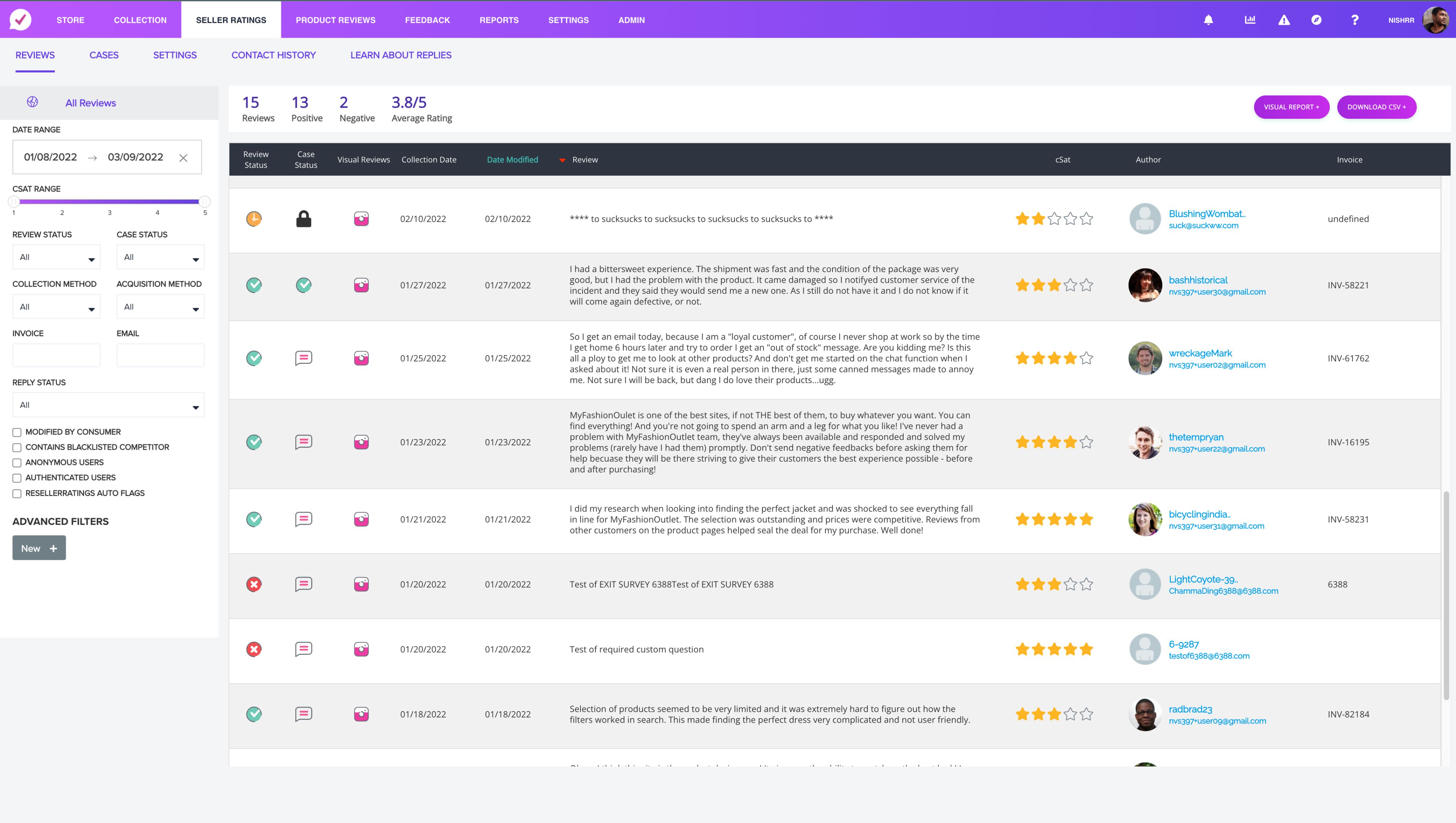 Under the review, besides the response, you will see a new option called 'Ask to Revise' - hovering links you to a help section.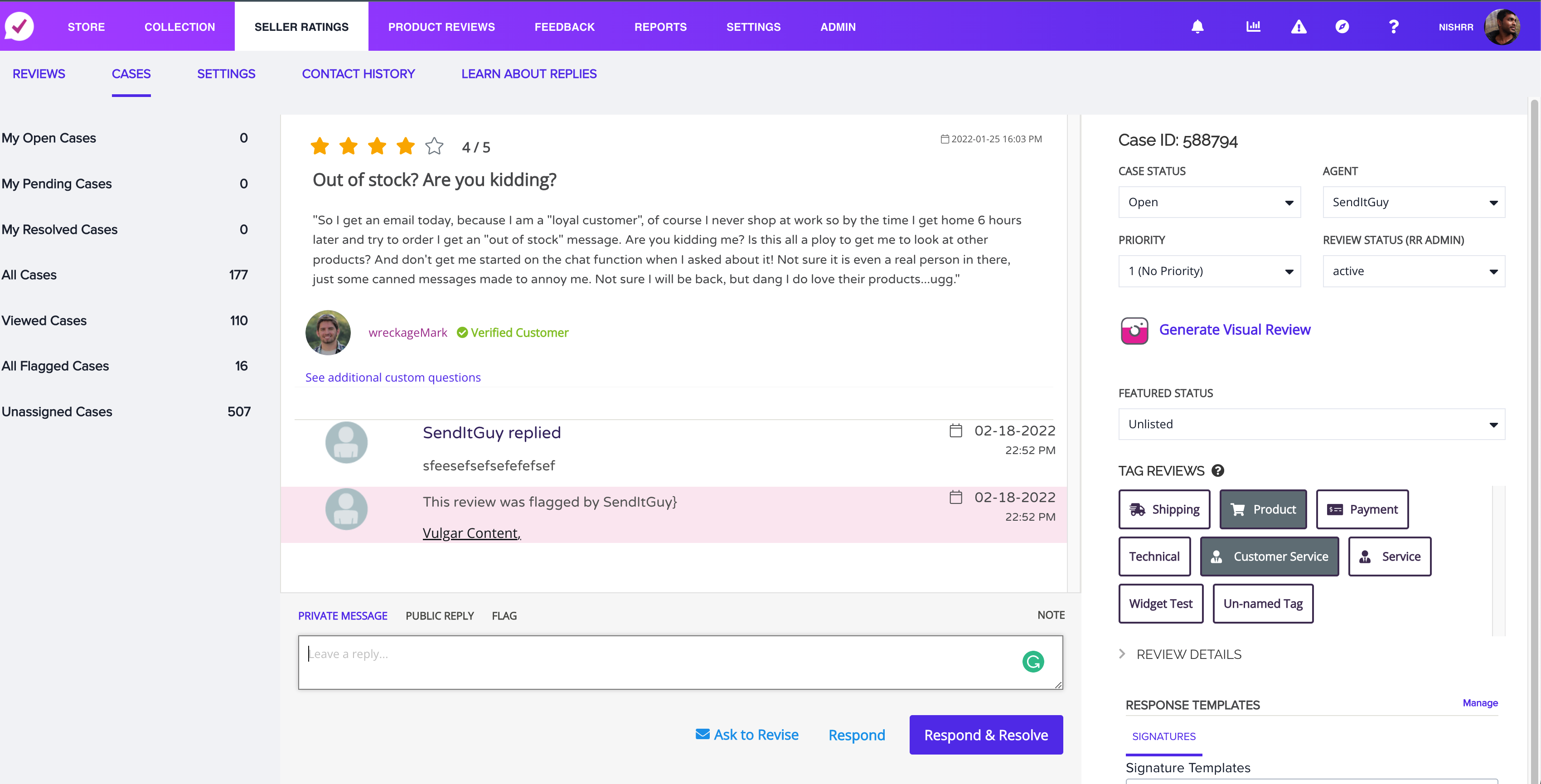 Simply click it and a new note will be added to your 'Review action stream' so others can see you have currently requested an email to be revised. If it is edited, you will be notified.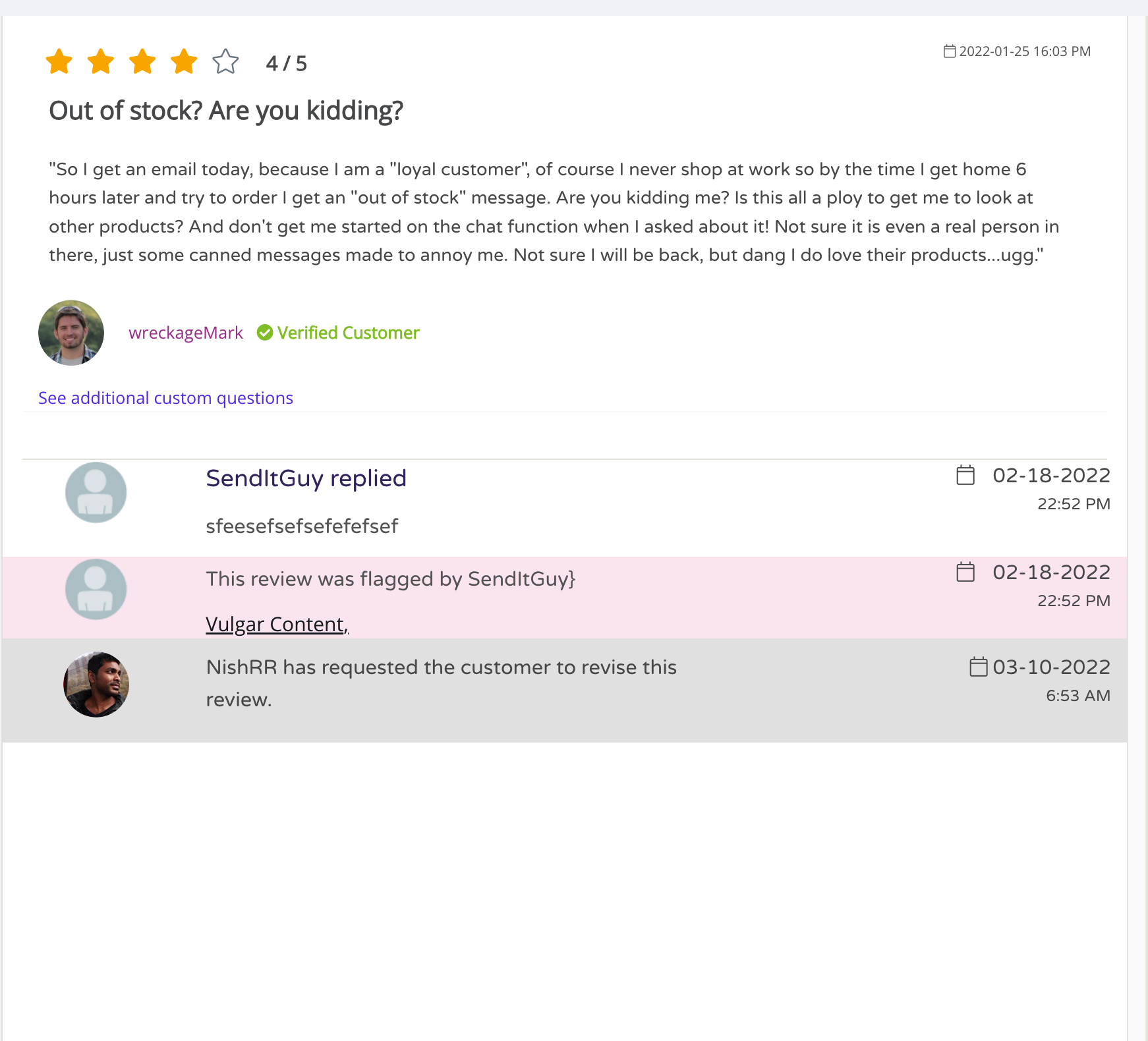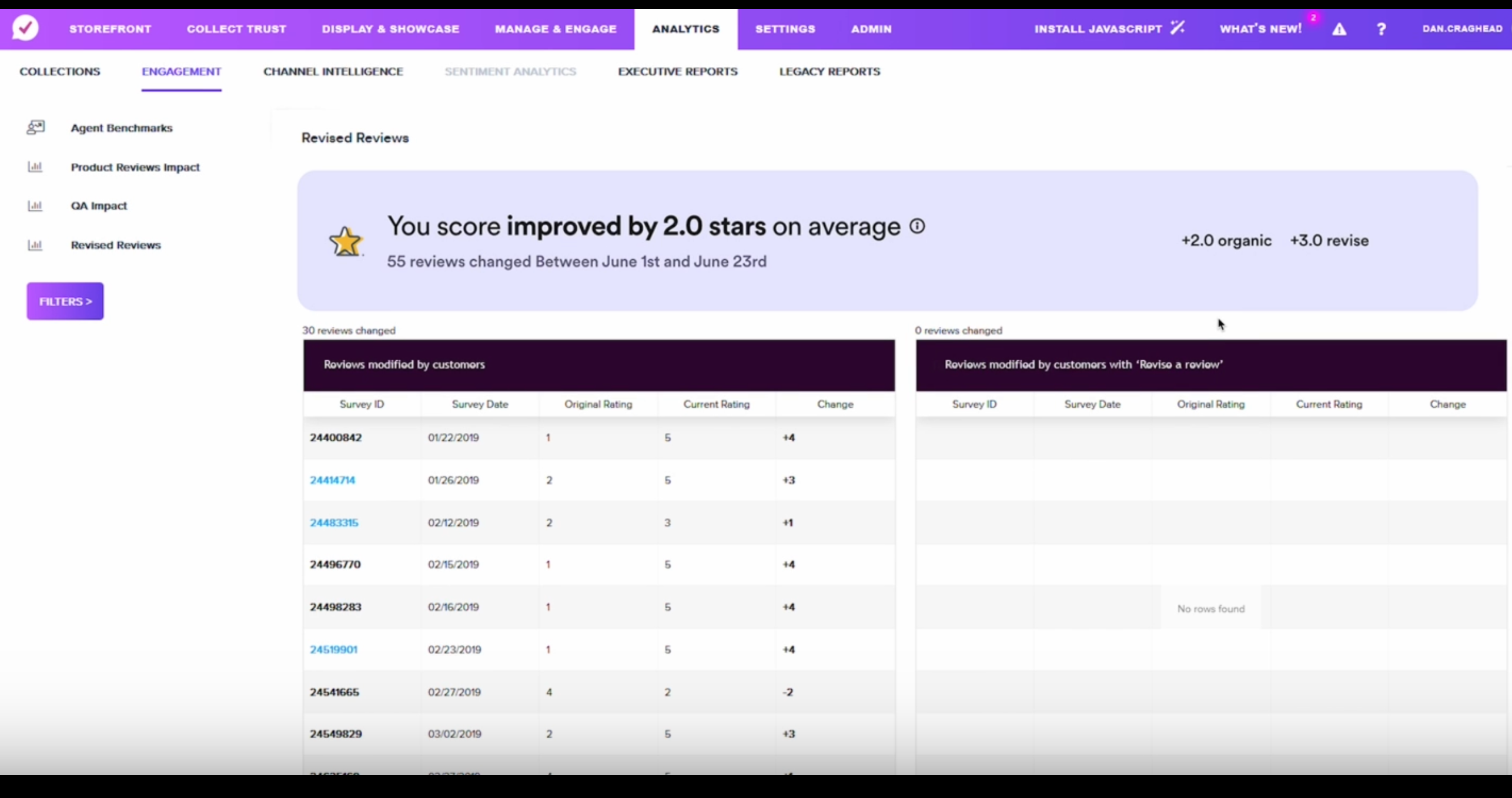 We've prepared a handy report for your to review the impact of your customer agents reaching out to change or update their reviews within our Engagement dashboard report. This report tells you how asking customers to revise a review has impacted your scoring benchmark overall and can be told on a local or agent level. To learn more, check out more here.
Shopper Experience
The shopper will receive an email in their inbox generated by us that will ask them to revise it. They can click on one button that allows them to instantly edit their review. Once they save and edit their review, the review can be found again as a 'modified' review.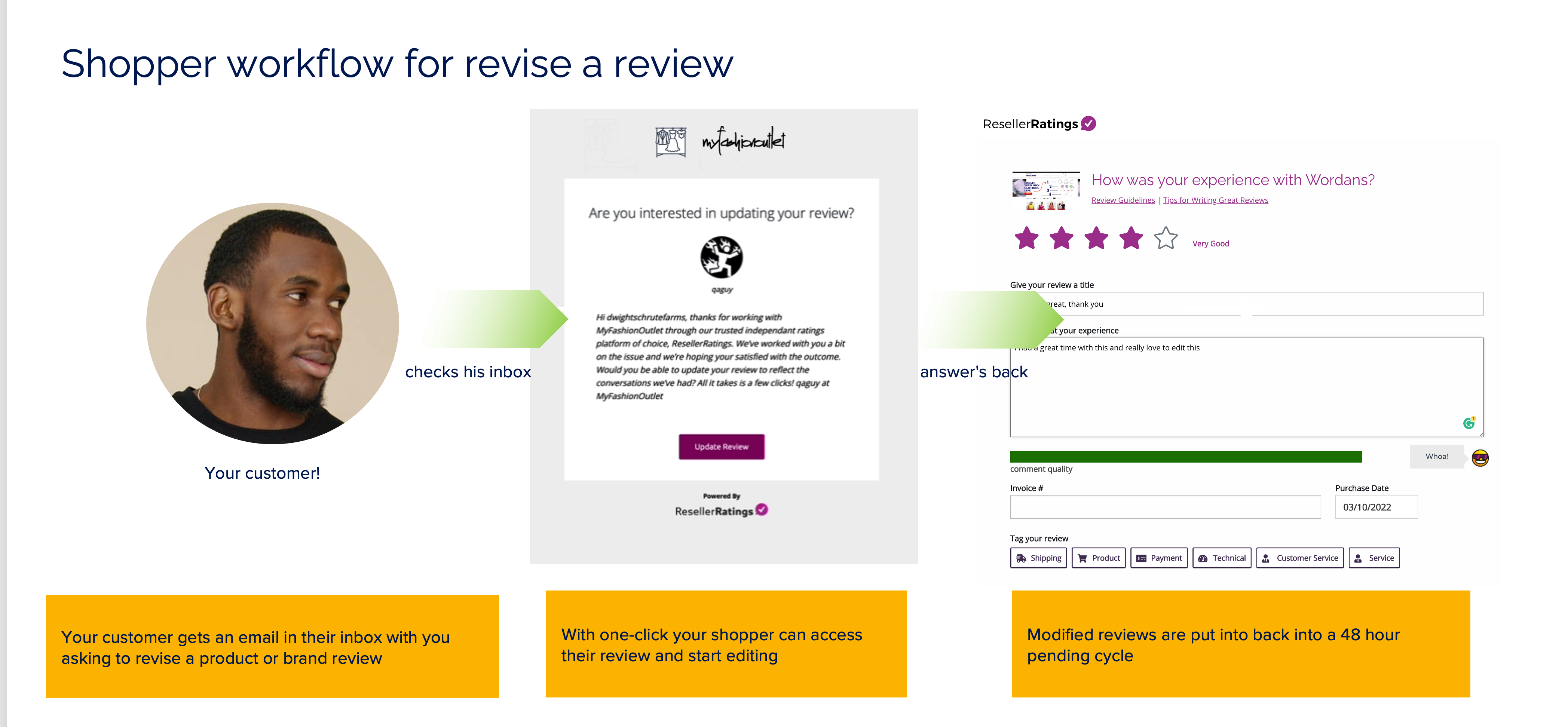 If a shopper is being asked to add images or video, they will jump to a landing page in which they can add images or video very easily with mobile or desktop workflows supported. All newly added content is set into the moderation queue awaiting moderation.
Did this answer your questions