A ResellerRatings QuickGuide to your Reviews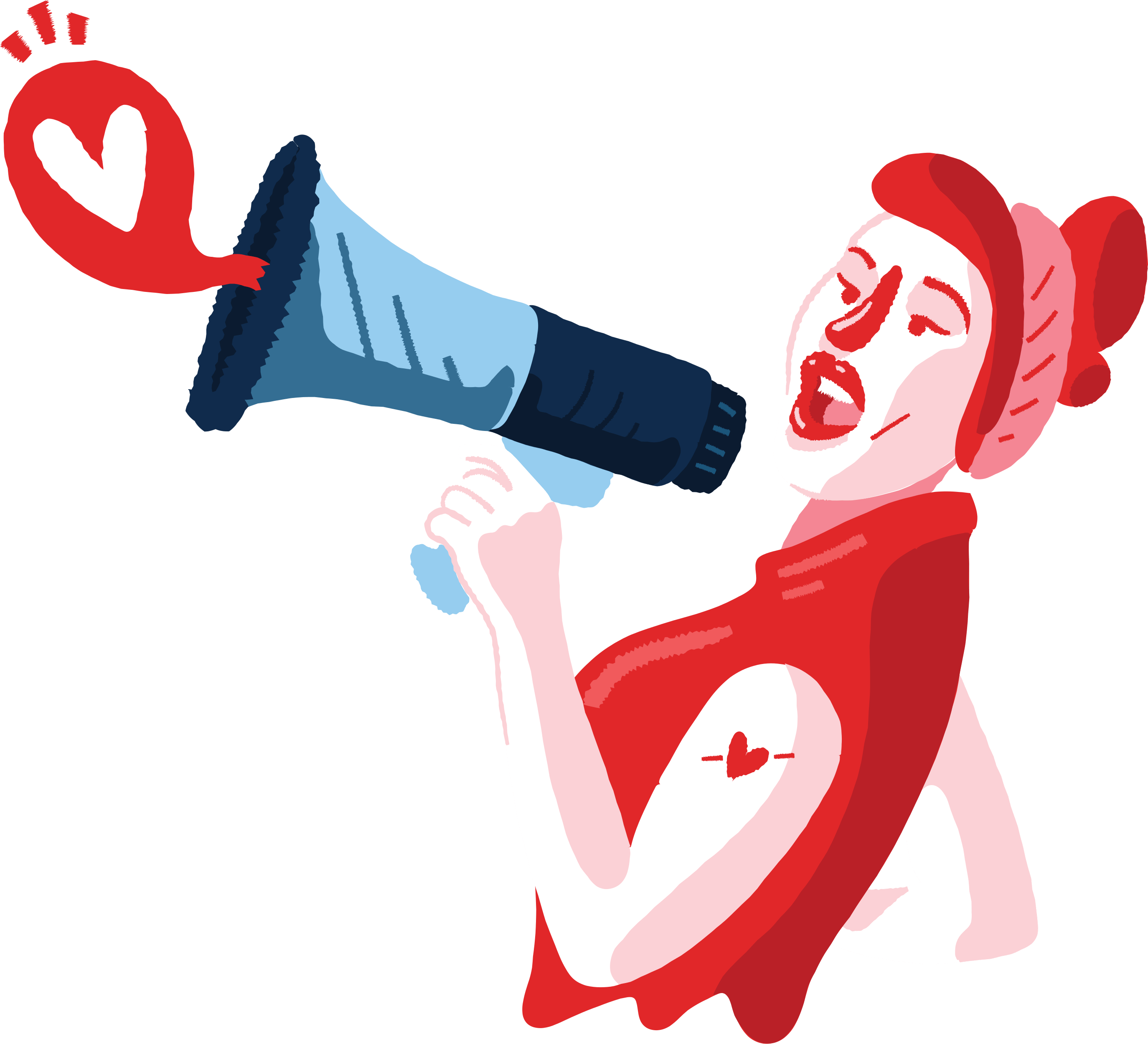 Almost anyone is welcome to write reviews on ResellerRatings. We've been doing this for almost 19 years in some fashion or form. There are some restrictions and limits though to keep the information clear and genuine. We do our best to enforce these limits and provide merchants and reviewers alike, the ability to flag suspicious content.
You can write Reviews on ResellerRatings if you've purchased something from them or have had a genuine experience with a store. If you want, you can also read our tips on writing reviews!
Proof of Purchase is important
We require an invoice number as proof of purchase upon writing a review. This will help clear any disputes if reviews are flagged for particular violations.
Write your own review
Don't write a review for someone else. Write your own review, based on your purchase. Let the other person write that content.
Don't Promote other sites
Promoting other sites is a no-no in our books. Keep the review relevant about the experience with your particular purchase. Generally, we want to keep other businesses ' mentions out of reviews.
Play well together and be constructive
Be kind to everyone or at least constructive in writing your review content. Do not harass, threaten, or be rude. Vulgarity is scanned on the system and we do our best to remove it. Do not post anything discriminatory, defamatory, or hateful.
Read more on our guidelines on how to write a great review.
Copyright and Dispute Policy
It is ResellerRatings policy to remove material that has been reported and believes to be copyrighted material that has been copied and distributed by any of our advertisers, affiliates, content providers or members or users; ResellerRatings adopts a policy toward copyright infringement in accordance with the Digital Millennium Copyright Act or DMCA (http://www.copyright.gov/legislation/dmca.pdf).
This means usernames, avatar images, and even content can be subject to take-down if you post material that offends the above statue. If you feel any material is questionable or infringes on your rights - please flag the review with the flag button or contact us at support@resellerratings.com to investigate.
Be Real
Don't write a fake review or biased review. For example, don't write a review on someone else's behalf.
Who can write a review
Don't write a review for a company you work for or even a competitor.
We don't resolve disputes
ResellerRatings is not a regulatory authority, such that we do not get in between disputes between reviewers and a business. We are a platform for review content where other shoppers can read, understand, and draw their own opinion.
Keep information Private
Personally, identifiable information submitted with a review will often be screened and removed. Your reviews are syndicated and presented in public, so avoid pointing people out - such as their name, phone number, email, address of living, etc. Respect other's privacy and protect yours.
Incentivization

If a merchant has asked tried to incentivize you to write a seller ratings/brand review via monetary gain - please contact us right away. It is against the platform rules to use coupons or any type of monetary incentive to write a review. You can contact us at support@resellerratings or better yet, flag the review and we will ask you for proof of the incentivization. These reviews will be removed from ResellerRatings.
Reporting and flagging Reviews
Logged in users can flag reviews on ResellerRatings. When a review is flagged, you should be flagging it if you see something offensive or rule-breaking in it. We will immediately look into it and check to see the issue. Merchants can also flag reviews and use a guideline set of flagging terms and codes.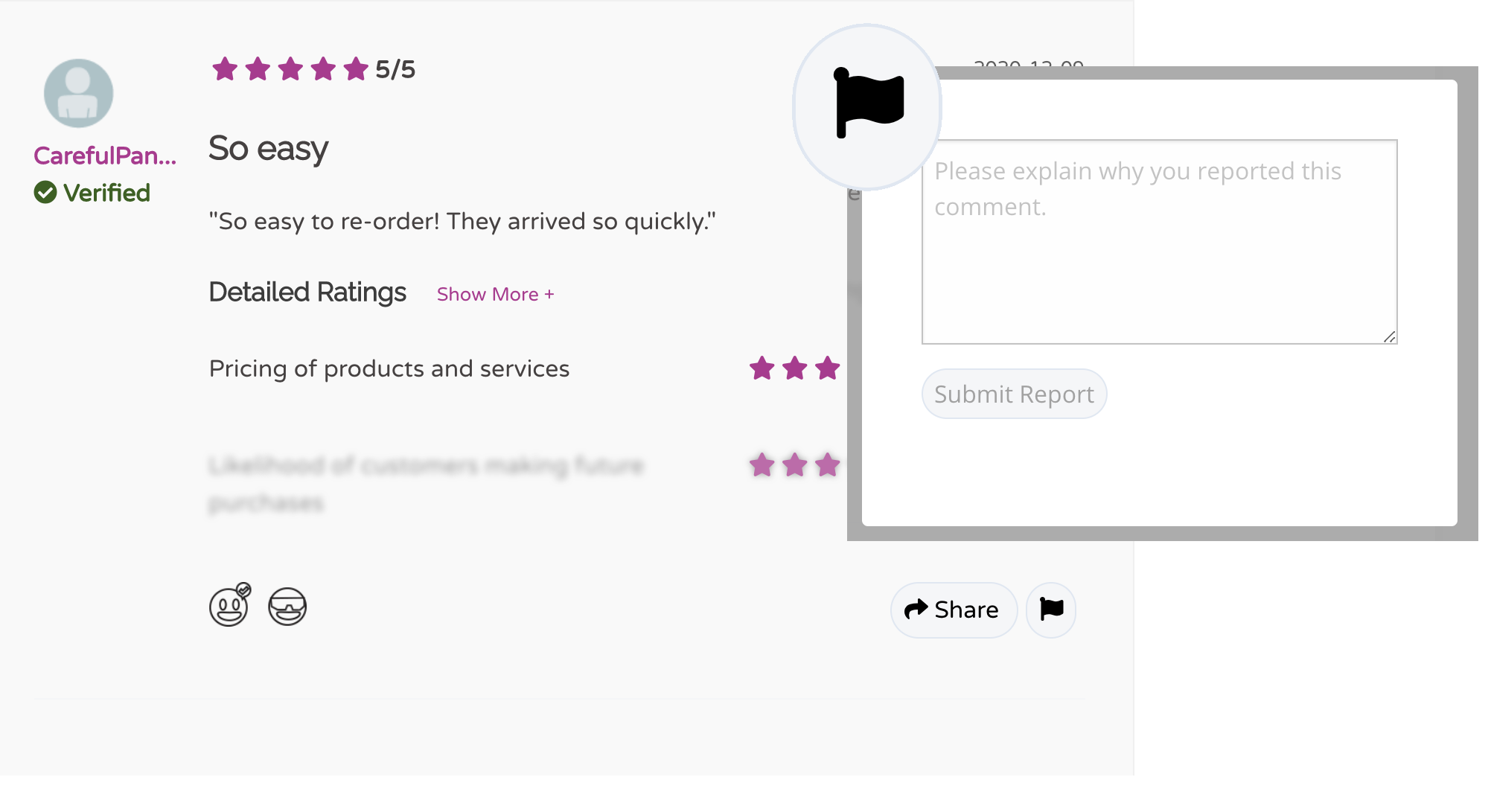 Flag a review when
you think there are offensive comments

You feel there are issues with the authenticity of the review

The review impedes on an intellectual copyright
All reports are addressed by our team and reviewed internally by a human moderator.
We're just getting started. To learn more about your ResellerRatings user experience, follow the links below.
My ResellerRatings Profile

Managing / Deleting my Data

How to Edit your Review

How we protect your Data
Other Useful Reading