Featured Reviews Storefront customization, Feature reviews on your storefront. ResellerRatings Team
Curating Featured Reviews
In the Consumer Care section of each active review on your Storefront, there are two links. These links are 'Feature Now' and 'Add to Feature List'. Clicking the 'Feature Now' link will add the review to the Featured Review List as well as feature that review on the Storefront. Clicking 'Add to Feature List' will save that review in the Feature Review List for a later time. Any agents can add reviews to the Featured Reviews List.
Featuring a Review
To begin this process. Navigate to the SellerRatings tab in the ResellerRatings Dashboard.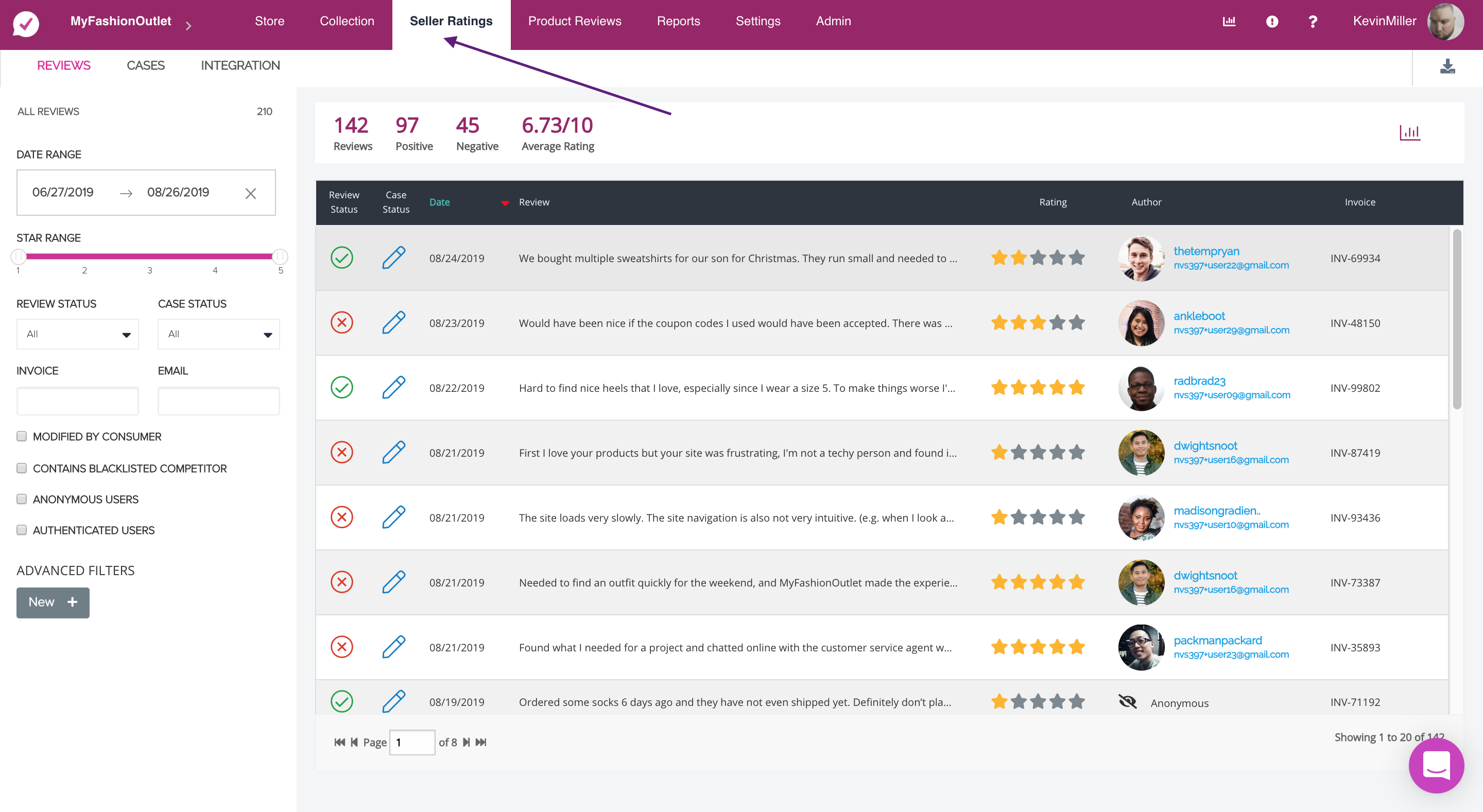 Once you see the master list of reviews, you will need to set the status filter to "active" (as only active reviews can be featured.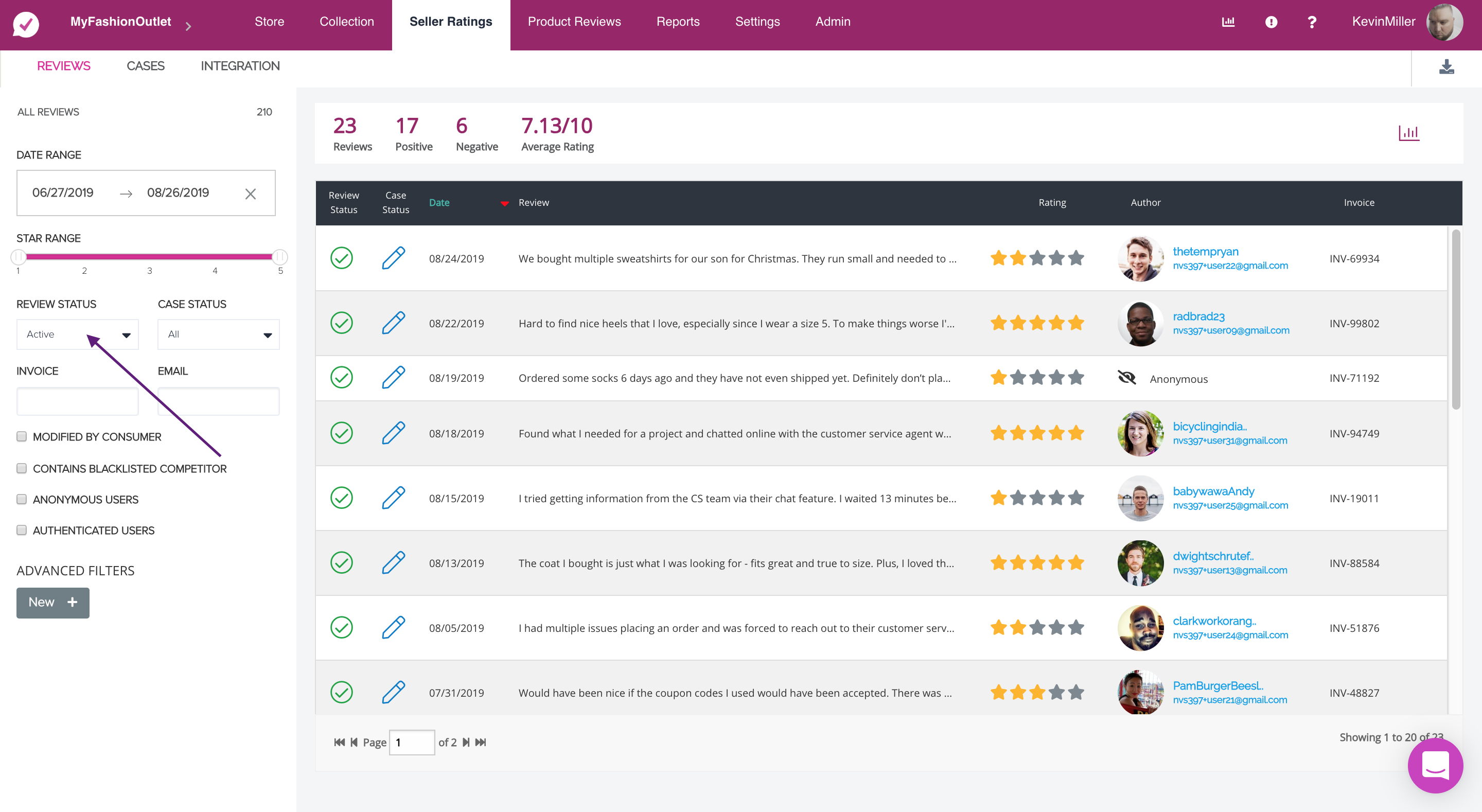 The next step is to find a review that you would like to feature on your ResellerRatings Storefront. Once that review has been found, click on it to open the consumer care portal.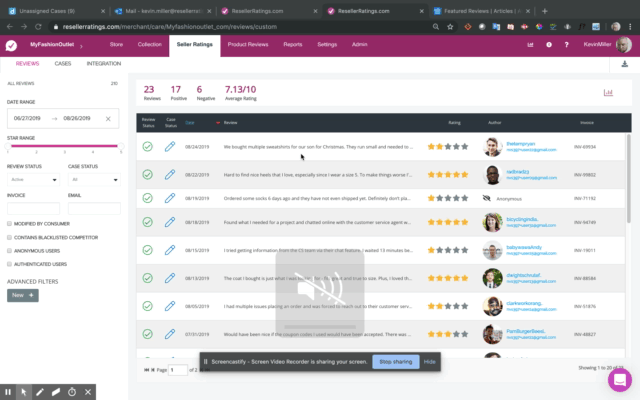 Now that you have selected a review you want to feature and opened the consumer care portal, all we need to do is add this to our featured review queue. On the right hand panel of this page, you will see a drop down for "Featured Status." Click this button and select listed.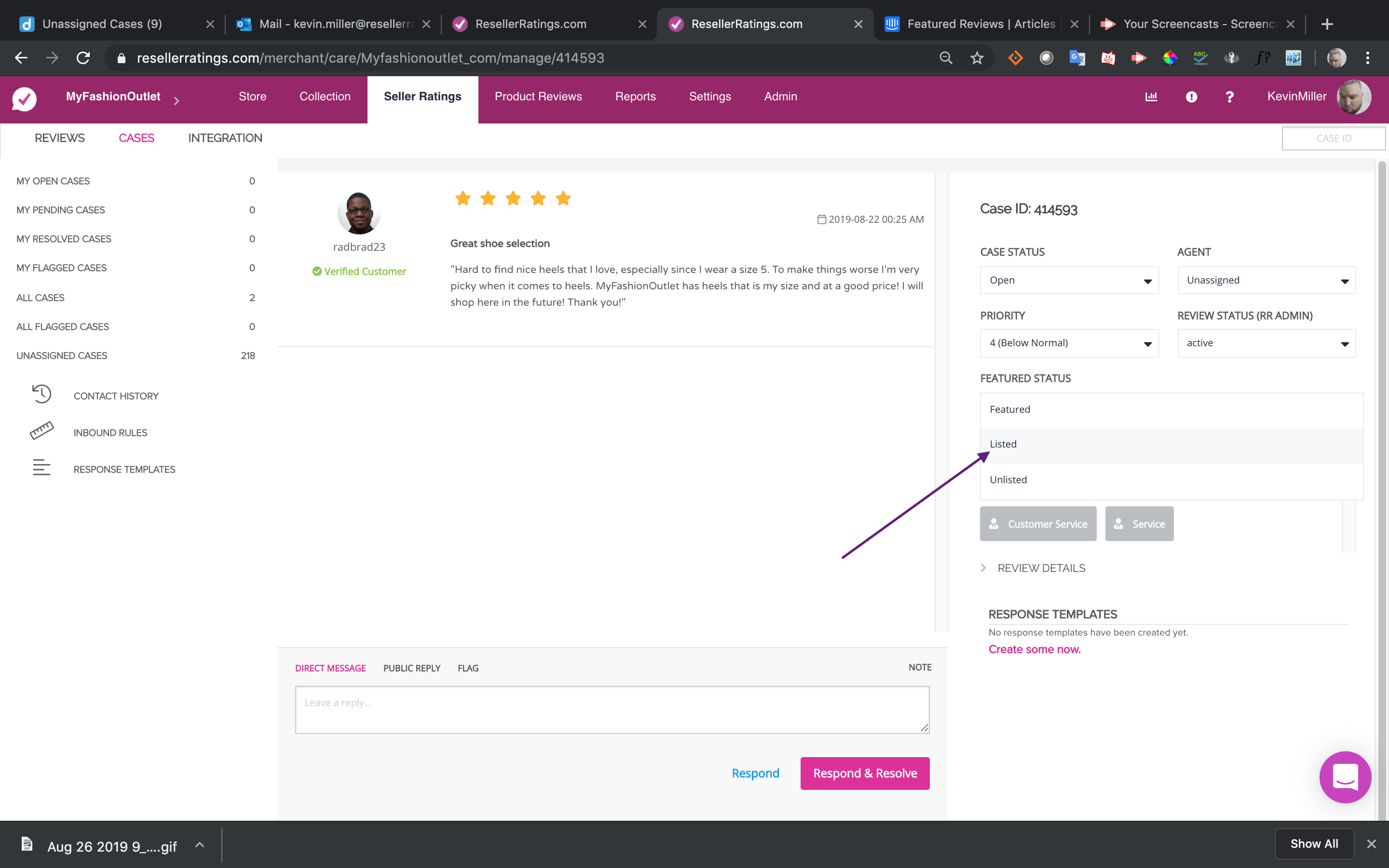 Once a review has been added to the featured queue, we can navigate to the featured review integration page so we can start displaying this review on the storefront. On the top left of this page, in the white sub-header, you will see a tab titled "Integration," click this.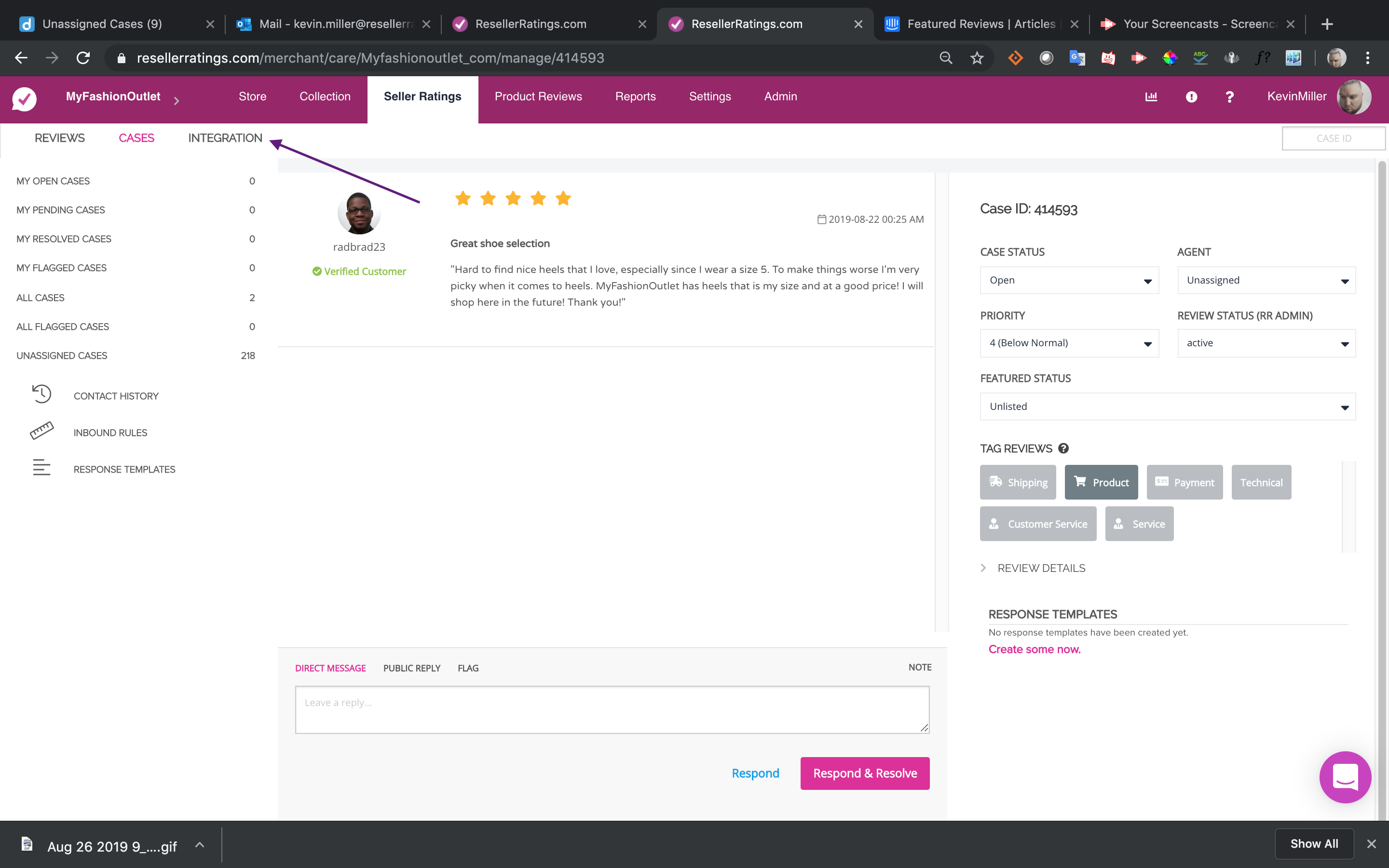 From here you will then need to navigate to the featured review tab on the left hand panel.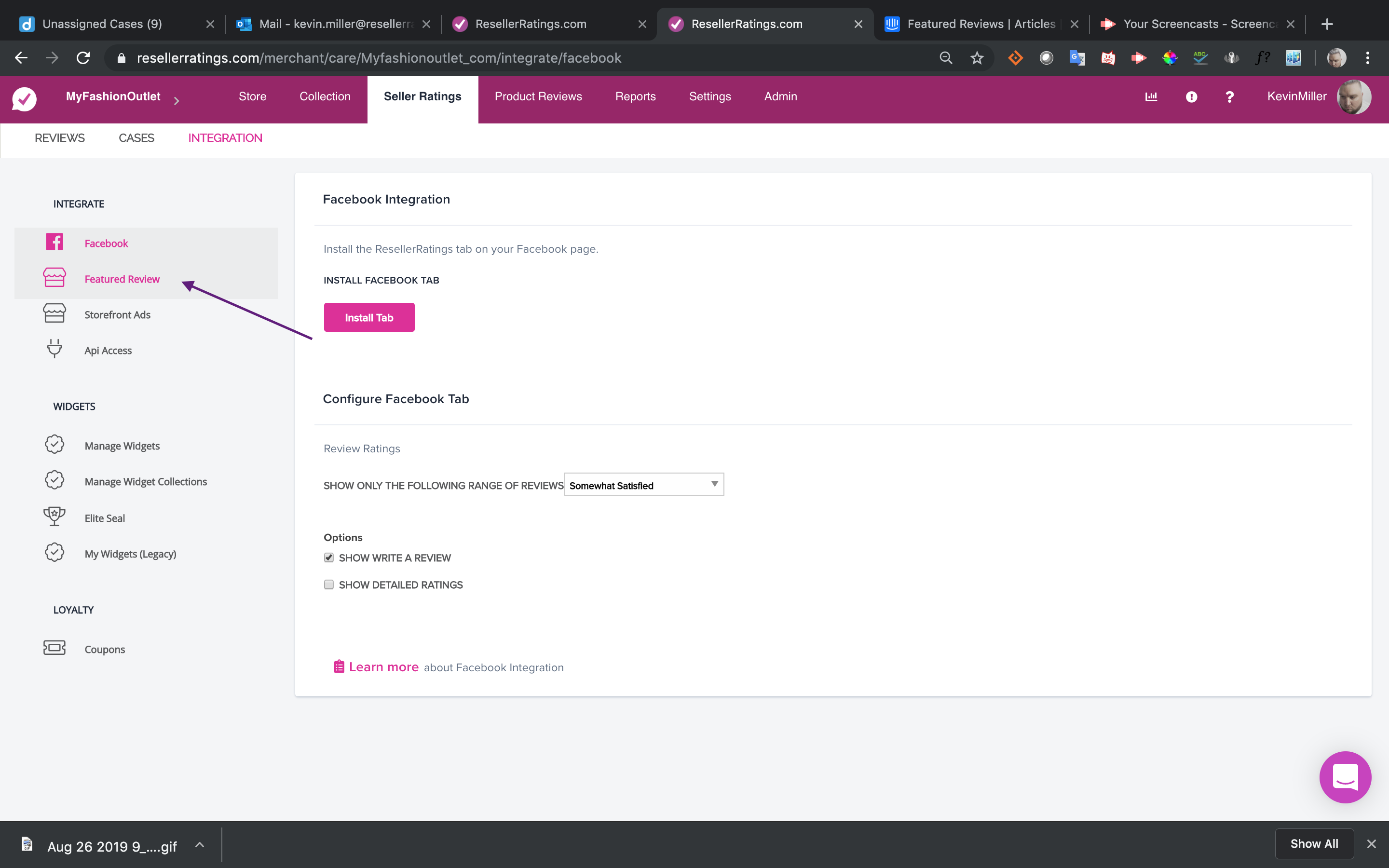 Now that we have navigated to the queue of featured reviews. Click on the star to the right hand side of the displayed reviews to activate that review as the featured review on your storefront. This will highlight the review in pink.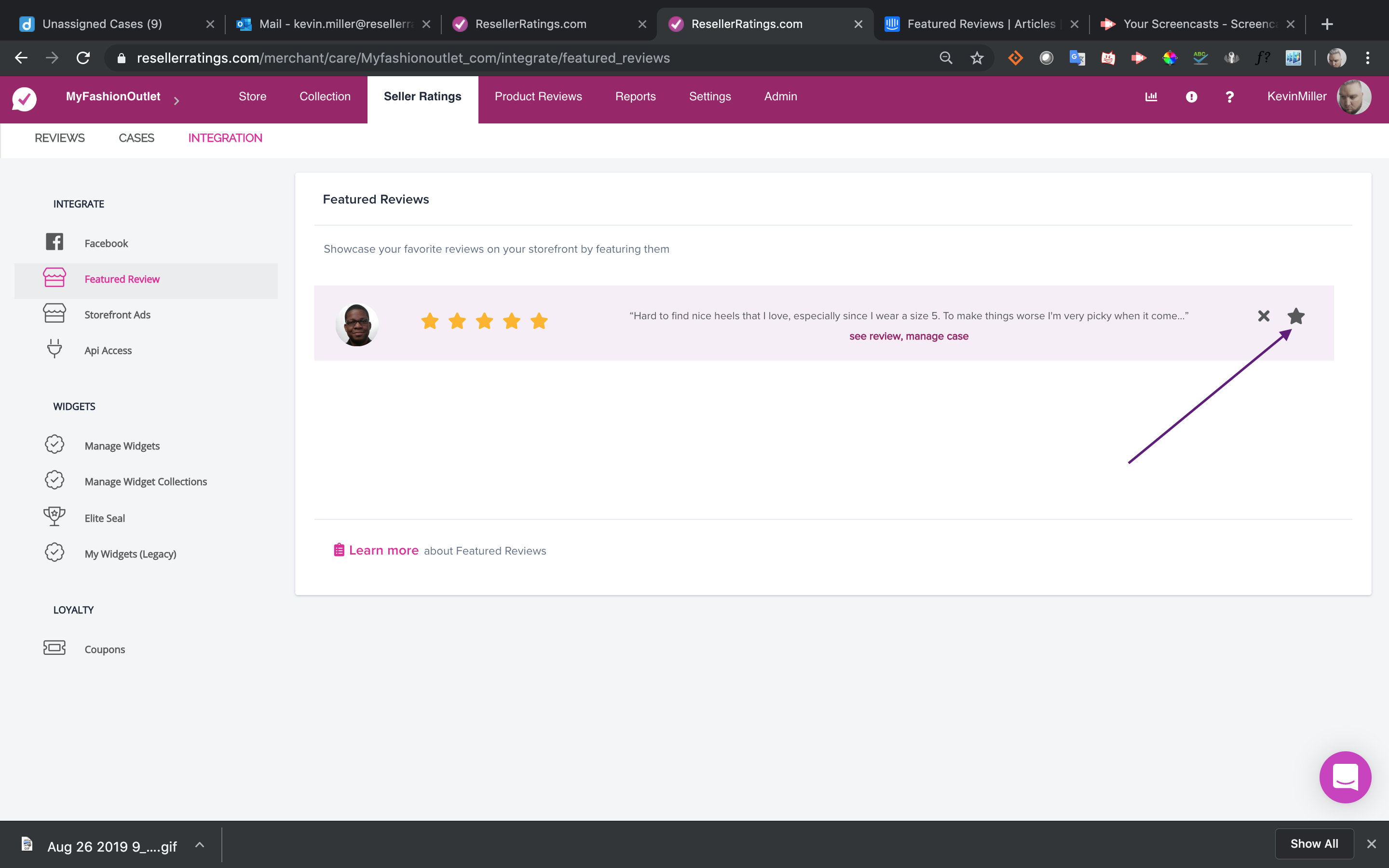 Watch the full process in the video below: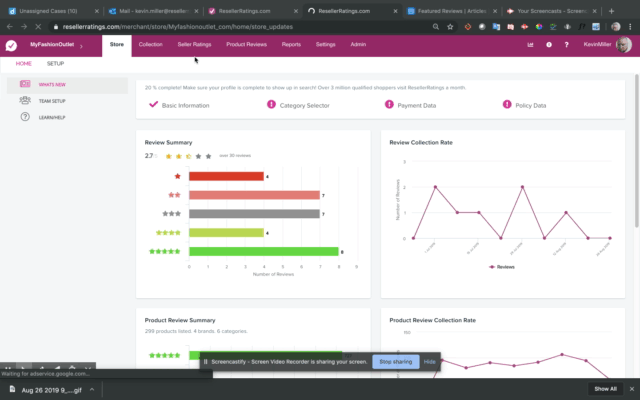 Removing a Review from the Featured List
Clicking the 'X' icon in the List will remove it from the Featured Reviews List. If it is currently the Featured Review its removal will cause no reviews to be featured.
Did this answer your question?